Zelená je barva, u které velmi záleží na odstínu. Pokud jste studený typ, nebudou vám teplé odstíny zelené barvy slušet a naopak.
Teplé odstíny zelené jsou ty, ve kterých cítíte dotek žluté barvy. Obvykle je najdete pod názvy limetková, olivová, či pistáciová. Patří sem také všechny khaki odstíny. Pokud jste studený typ, doporučuji typickou khaki nahradit jinou neutrální barvou s větším podílem šedé.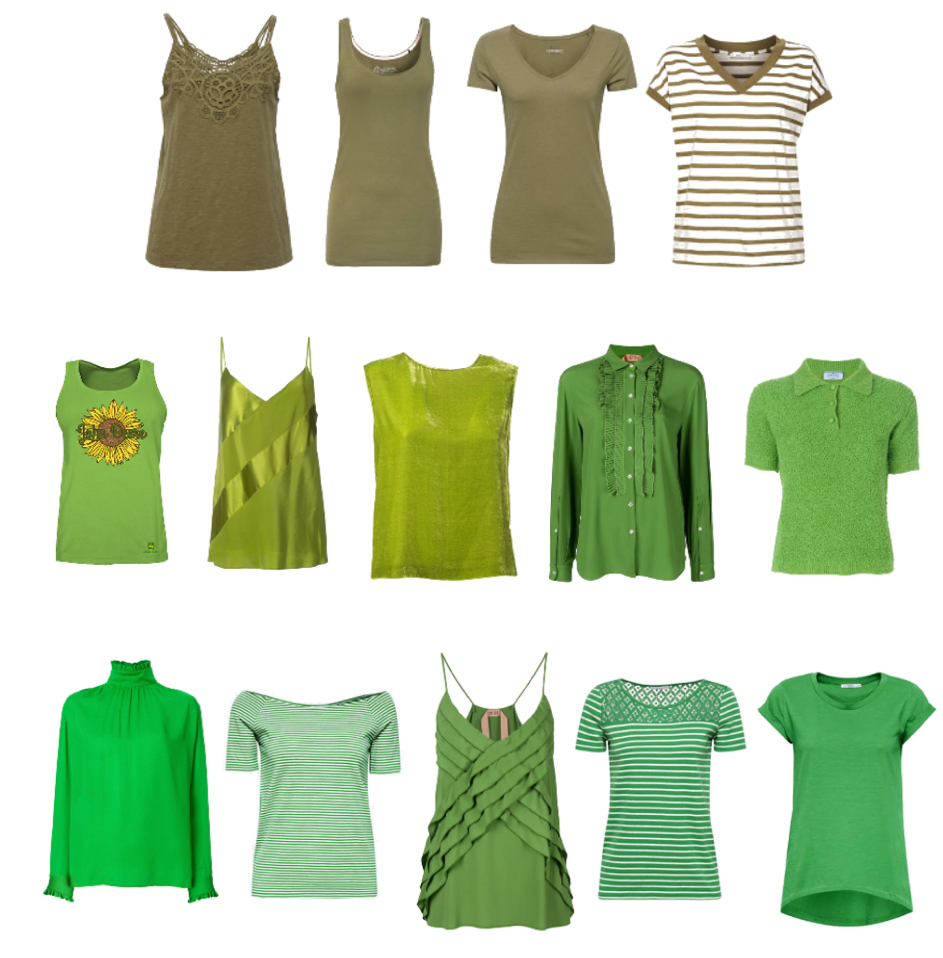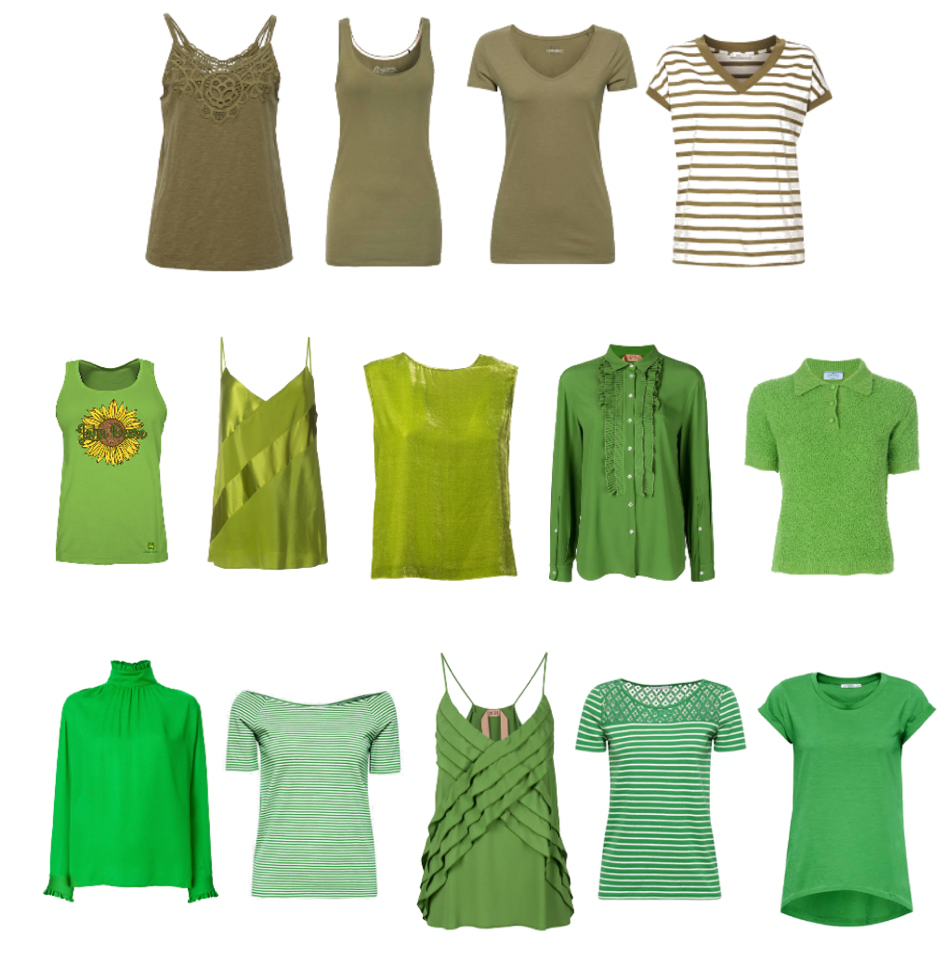 Ve studených odstínech zelené barvy vždy cítíme i podíl chladivé modré. Obvykle ji najdete pod názvy, smaragdově zelená, nebo mořská zeleň (marine green). Tmavá studená zelená bývá někdy nazývána lesní zeleň, nebo smrková zelená. Nejsvětleší studená zelená bývá označována jako mentolová.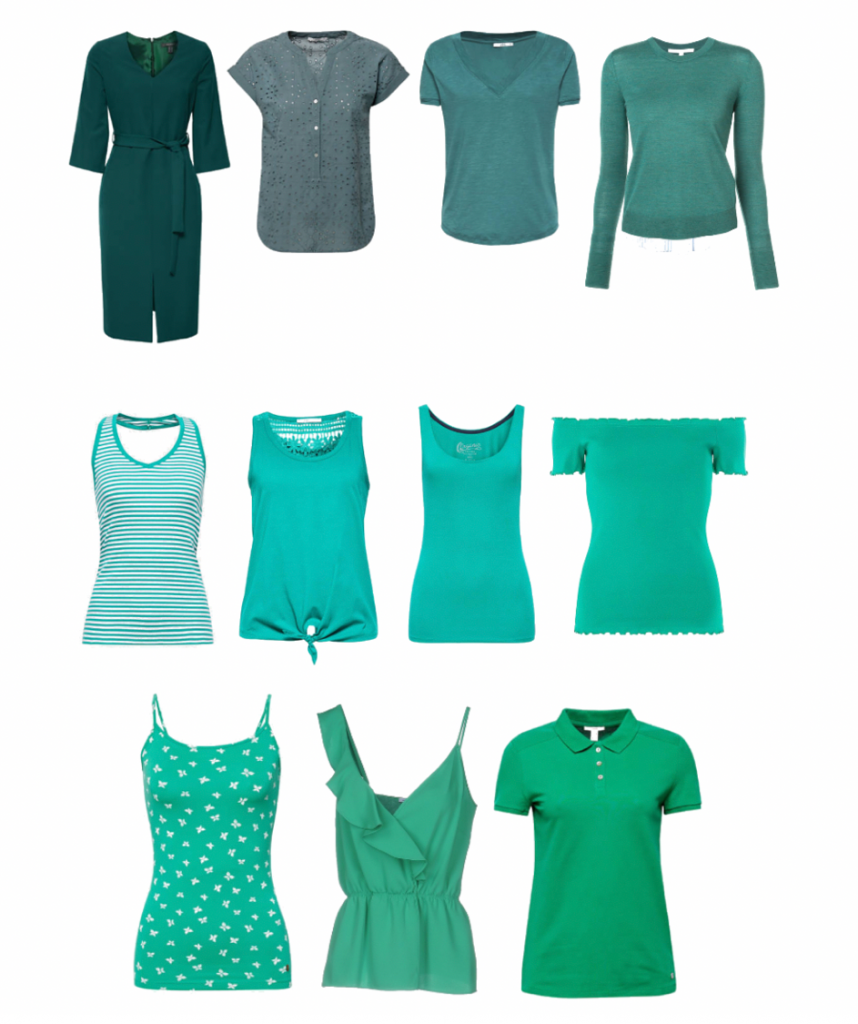 Na následujících fotografiích mám rozpínací svetr, který je výbornou ukázkou studené, středně tmavé, zelené barvy. Pokud je vaše barevnost studená, pak se dívejte po podobných odstínech. Jako vždy, nezapomeňte zohlednit i vaši barevnou tmavost a čistotu.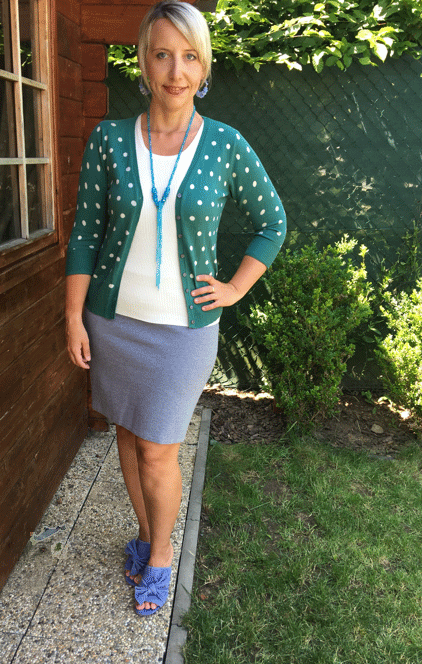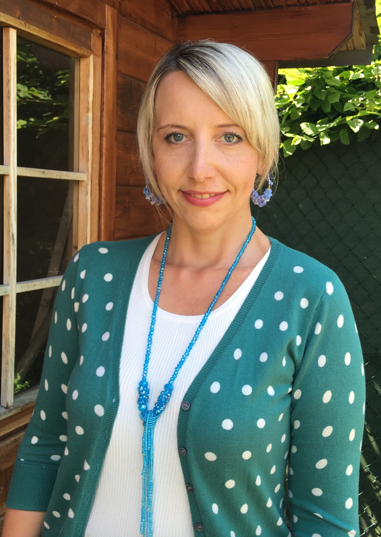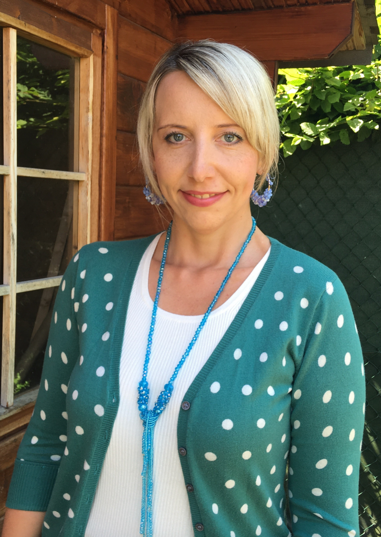 Zmínit bych se chtěla také o středně tmavé modrozelené (teal), která se nachází zhruba uprostřed cesty mezi modrou a zelenou. Je to velmi univerzální barva, která sluší jak teplým, tak studeným typům a najdeme ji ve všech barevnicích. Na následujícím tričku je fascinující, že v reálu se blíží více studené zelené, ale na fotografiích se jeví spíše jako modrá. Pokud někdy nakupujete přes internet, počítejte s tím, že teal bude ve skutečnosti vždy více zelená, než na fotografii z e-shopu.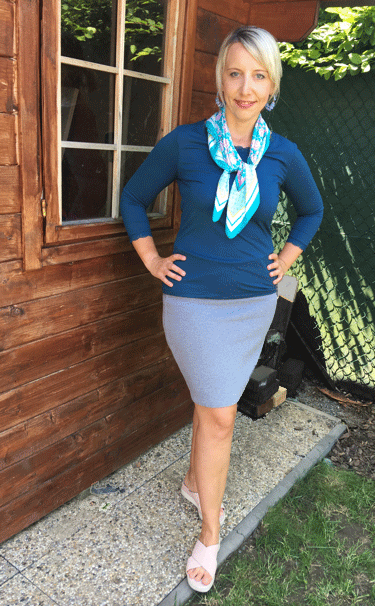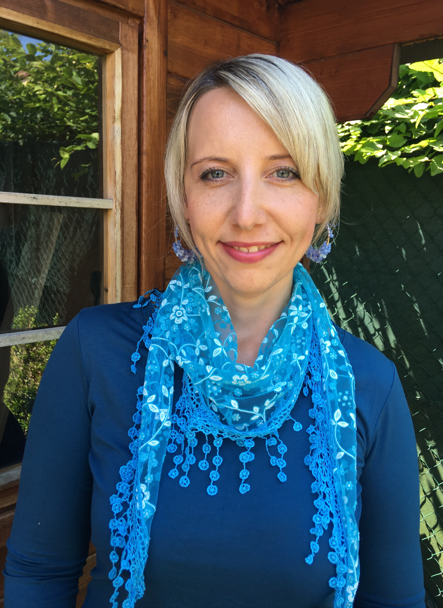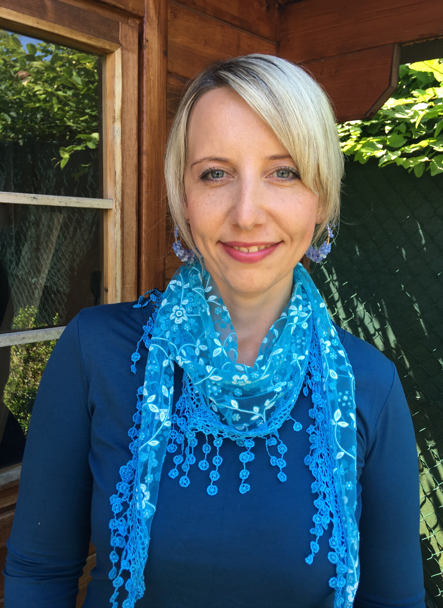 Na závěr bych se chtěla krátce věnovat tyrkysové, což je teplý odstín modré barvy a někdy bývá zaměňována se studenou zelenou. Pokud patříte mezi teplé typy, je to vaše modrá. Pokud jste ale studený typ, ani vy se jí nemusíte vyhýbat. Je to totiž barva se studeným základem a nachází se ve studené části barevného kola. Nezapomeňte však zohlednit tmavost a čistotu barvy. Tyrkysové odstíny bývají často velmi jasné a tudíž nevhodné pro tlumené typy.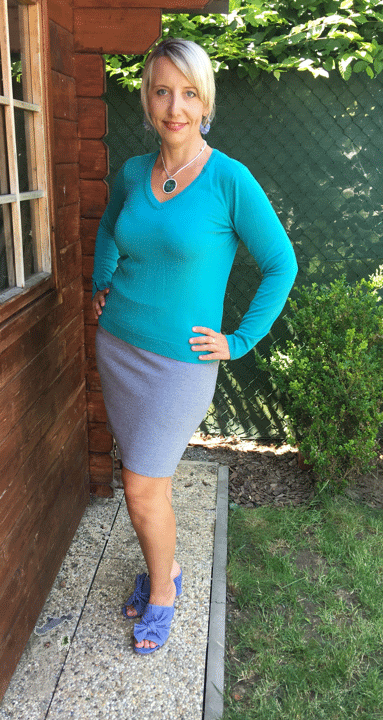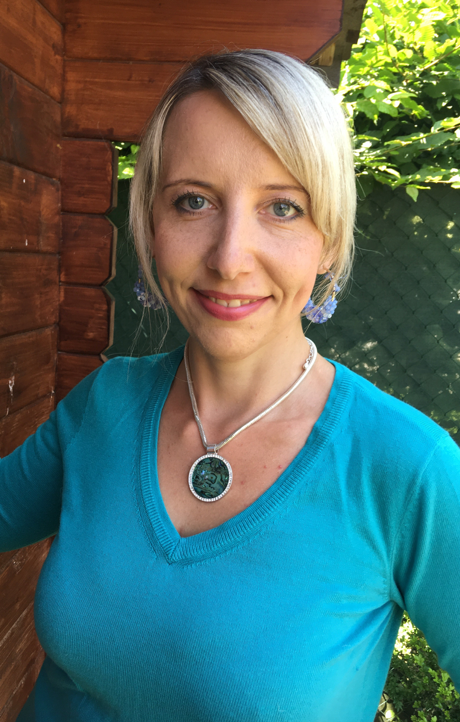 Našli jste svůj oblíbený odstín zelené?