Dnes máme Mikuláše, tak jsem si pro vás připravila jeden praktický dárek, který by vám mohl pomoct zefektivnit a lépe předem promyslet nákupy. Následující článek bude obsahovat návod, jak používat URSTYLE.
Co je to URSTYLE?
URSTYLE je jedna z platforem, která nahradila Polyvore a ve které je možno dělat koláže (nejen) oblečení. Já osobně jsem se rozhodla používat URSTYLE proto, že je podle mého názoru snadný při používání a za velkou výhodou považuji to, že si můžete do své složky nahrát oblečení jaké budete chtít a dělat koláže. Můžete si zkusit "na nečisto" jestli se plánovaný nákup bude hodit ke zbytku šatníku, nebo si vytvářet outfity pro inspiraci na téma "co mi ještě v šatníku chybí" . Mnohdy když vidíte outfit s kusem oblečení, které si plánujete koupit, bez modelky a kombinované s něčím, co už v šatníku reálně máte, pomůže vám to s rozhodnutím, zda danou věc objednat/jít si zkusit. Často se do ní bud' úplně zamilujete, anebo naopak nadšení úplně přejde. Obzvlášť' pro nás, které nemáme čas chodit po obchodech a nové věci objednáváme po večerech, kdy děti usnou, je to dobrý nástroj. Pomůže úplně se odosobnit od modelky a se soustředit se na vás.
Jak tedy s URSTYLE pracovat:

1) Vytvořte si účet, bez něho nemůžete nahrávat vlastní kusy oblečení.
2) Klikněte na svůj účet.

3) Klikněte na My ITEMS a zvolte ADD ITEMS

4) Do políčka paste Image URL vložte adresu obrázku (můžete ho i pojmenovat v "title") a klikněte na save.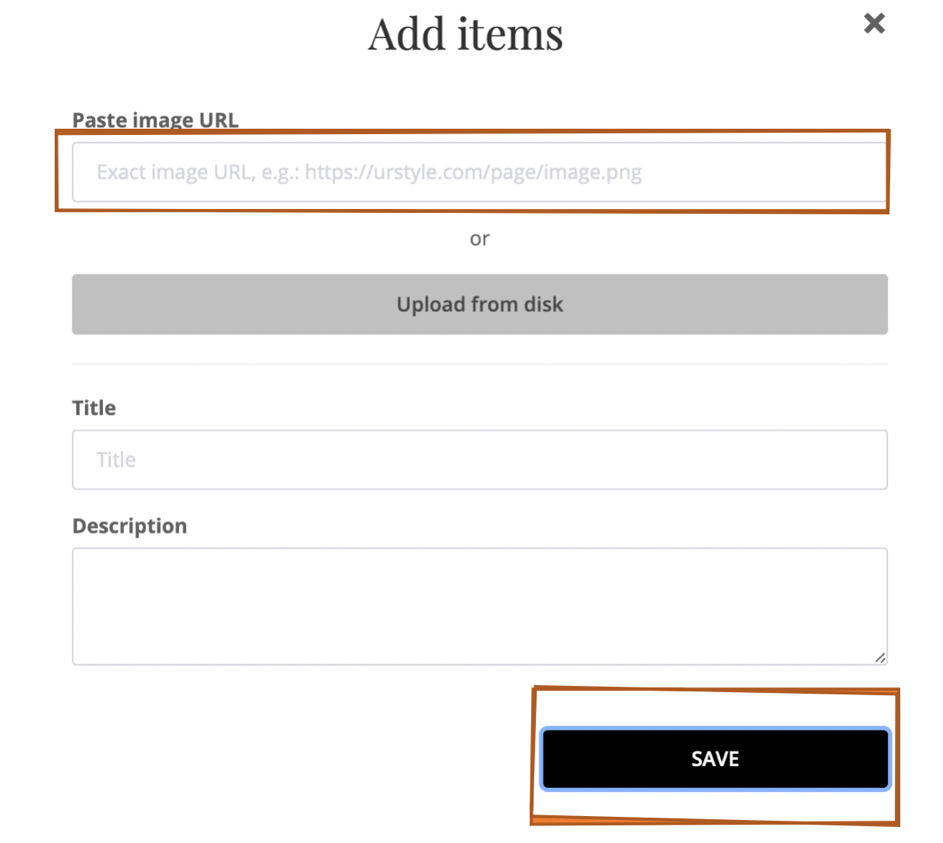 Kde najdu Adresu obrázku? Klikněte pravým tlačítkem na obrázek, který chcete nahrát a vyberte Copy Image Address.
Přeju hodně zábavy při tvoření vlastních outfitů :-).