Díky Pantone známe barvu roku pro rok 2020. Je to Classic blue a ještě než si řekneme, pro koho bude tou nejlepší volbou, ráda bych trochu odbočila. Všimli jste si toho, že občas nebývá barva roku nakonec tou, která v obchodech s oblečením celý rok kraluje? Například loni byla barvou roku korálová a na jaře i začátkem léta jsme to všichni v obchodech zaznamenali. Nicméně na podzim už přebrala štafetu hořčicově žlutá a jiné teplé barvy.
Jak to?
Barva roku je jen jednou z barev, kterou Pantone team vybírá. Přidávám link na Colour trend report z New Yorku a Londýna, kde najdete kompletní list.
Co nás tedy čeká?
Classic blue se mi v internetové podobě jeví dost odlišně na jednotlivých lincích od Pantone ( i přesto, že je u ní uveden stejný kod), takže je těžké se k ní přesně vyjadřovat a uvidíme, jak se s tím výrobci poperou v reálu. Pokud bude v reálu podobná odstínu vlevo nahoře, bude to barva vhodná zejména pro zimní typy. Pokud ale bude vypadat spíše jako odstín dole ( tlumenější a světlejší), v klidu ji mohou do šatníku zařadit i letní typy. A to zejména pokud máte od přírody v rámci typu spíše tmavší vlasy.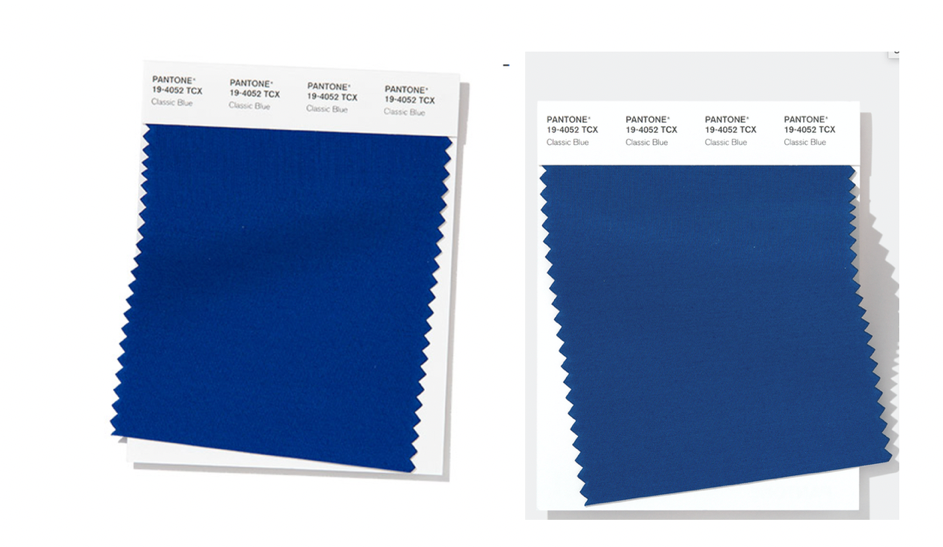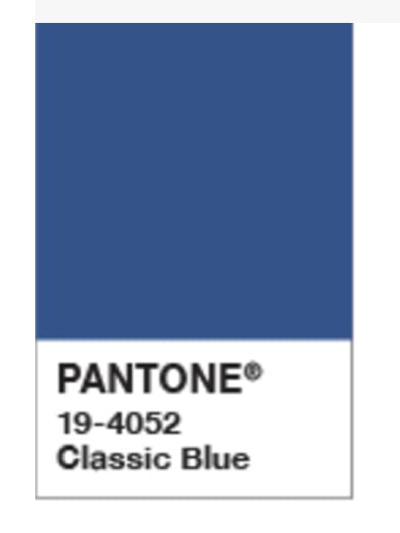 Zároveň se domnívám, že tuto barvu budeme dost možná vídat i v podobě námořnické modré, což je neutrál, se kterým se dá pracovat napříč všemi barevnými typy. A je dost možné, že nakonec výrobci sáhnou i po některém teplejším odstínu námořnické barvy. Klasická modrá má rozhodně větší potenciál k úspěšnému začlenění do šatníků ( napříč spektrem), než loni korálová. 
Jaké další barvy nás čekají ?
Studené typy mohou sáhnout po třeba po Heritage blue, beetroot purple, pearl grey.

Současně s tím, ale najdeme i dozvuk teplých barev v například v podobě Flame orange, blush beauty, Cinnamon stick.

Tmavé typy možná zaujmou odstíny storm, grape compote, nebo blueberry.

Světlé typy naopak mohou v obchodech hledat tanager turquoise, yellow iris, či brilliant white.

A vyberou si i tlumené typy například bloosom, coral pink, nebo rose brown.
Pokud chcete viděl kompletní list, podívejte se na oba reporty přímo na Pantone stránce ( viz linky na začátku článku) .