Štědrý večer se blíží, a protože v úterý budete mít jistě jiné starosti než číst blog, mám pro vás dárek už dnes. Dnes to bude krátký návod, který by vám měl pomoct porozumět vašemu tmavostnímu kontrastu. Mám zkušenost, že člověk sám sebe, co se tmavosti týče nevnímá objektivně. Často stačí vlasy tmavosti 6 a už si připadáme jako brunety. Z toho pak pramení nešťastné dobarvování na příliš tmavou barvu vlasů a stylizace do zimních typů.
Existuje velmi snadný trik, jak svůj tmavostní kontrast doma odhadnout a tím je, převést svou fotku do černobílé podoby. Možná jste o něm už slyšely. Je to samozřejmě docela šikovná věc, ale ráda bych vás upozornila na některá úskalí černobílých fotografií.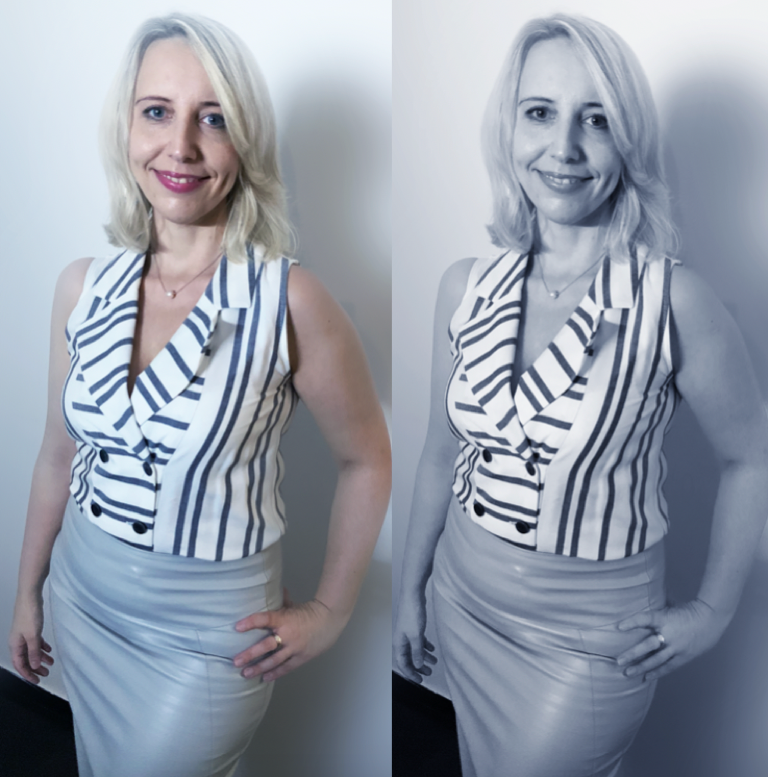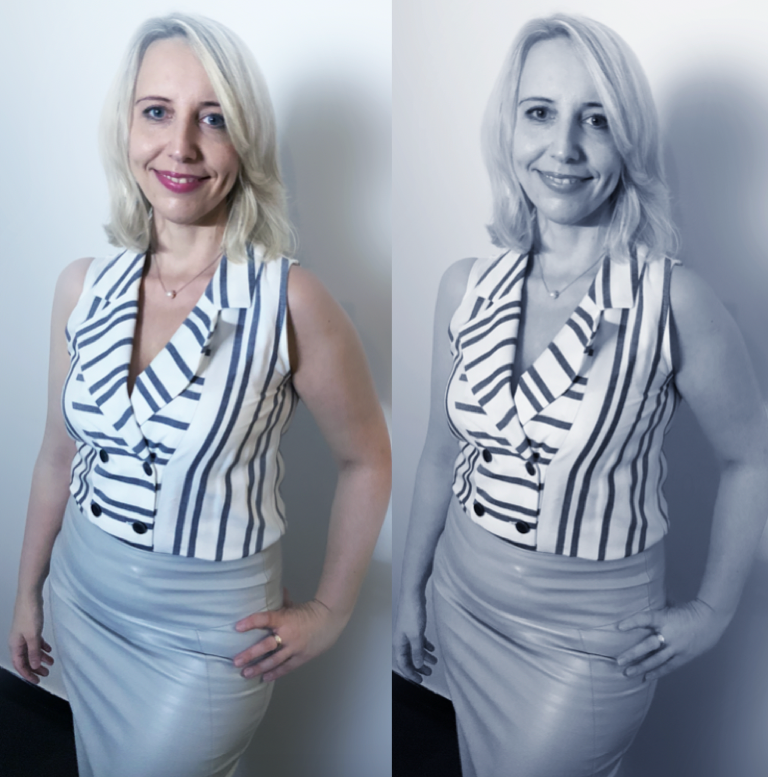 Vlasy na fotce vypadají mnohdy tmavší, než ve skutečnosti jsou ( A na černobílé ještě o něco víc) . Toto se mi stává s klientkami běžně. Pošlou mi fotku a vypadá to tak cca na tmavost 6 a na živo je to pak pouze tmavost 7. Pokud chcete pomocí fotografie hodnotit svůj tmavostní kontrast, je dobré to při vyhodnocování zohlednit.
Do černobílé podoby převádějte pouze ty fotografie, kde máte vhodnou barvu vlasů, která vám neškodí.
Všímejte si i takové drobnosti, jako je tmavost očí. Tmavé oči navyšují tmavostní kontrast světlých typů. Ovšem pozor, tak jako oči tvoří pouze malou plošku v celém obličeji, bude i tmavá část outfitu tvořit pouze detail nebo menší plochu. To, že nemám světlé oči je důvodem, proč mi středně šedá/bílá pruhovaná halenka tak dobře sedí. Černobílou kombinaci bych ale neunesla.
Opět pozor na to, abyste tmavost svých očí nepřecenily.
Podívejme se na některé další případy :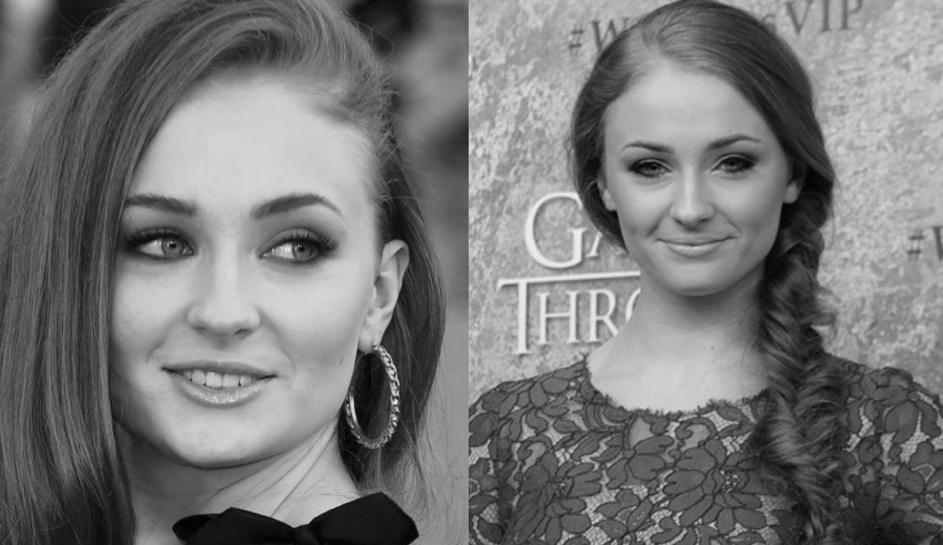 Pokud má Sophie měděné vlasy, bude vypadat dobře v nižším středním až středním tmavostním kontrastu. Na druhé fotografii je oblečená v ideálním tmavostním kontrastu.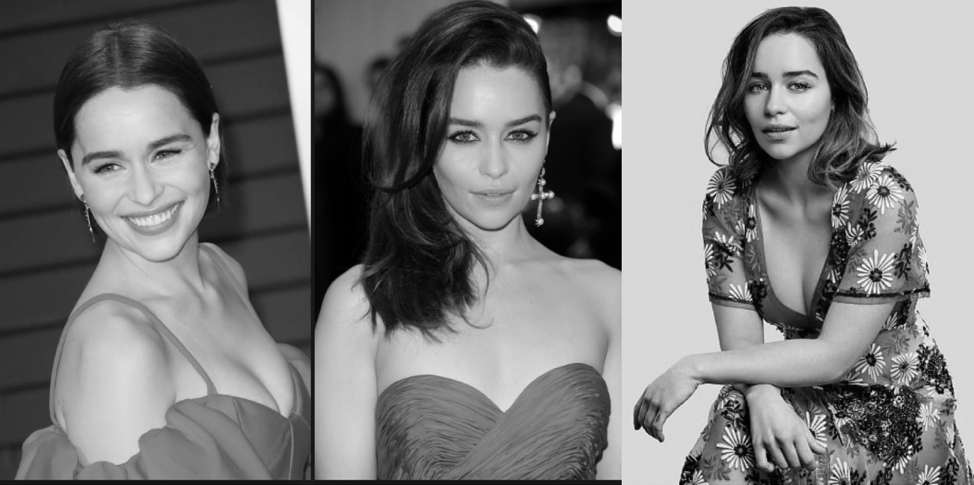 Pokud má Emilia hnědé vlasy, bude vypadat nejlíp ve vyšším středním tmavostním kontrastu.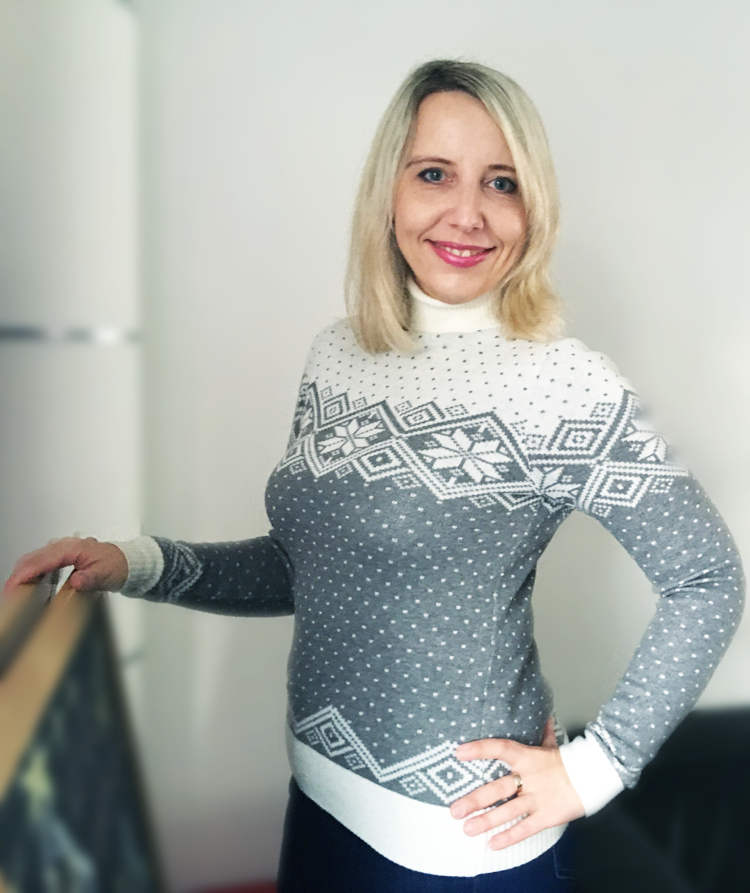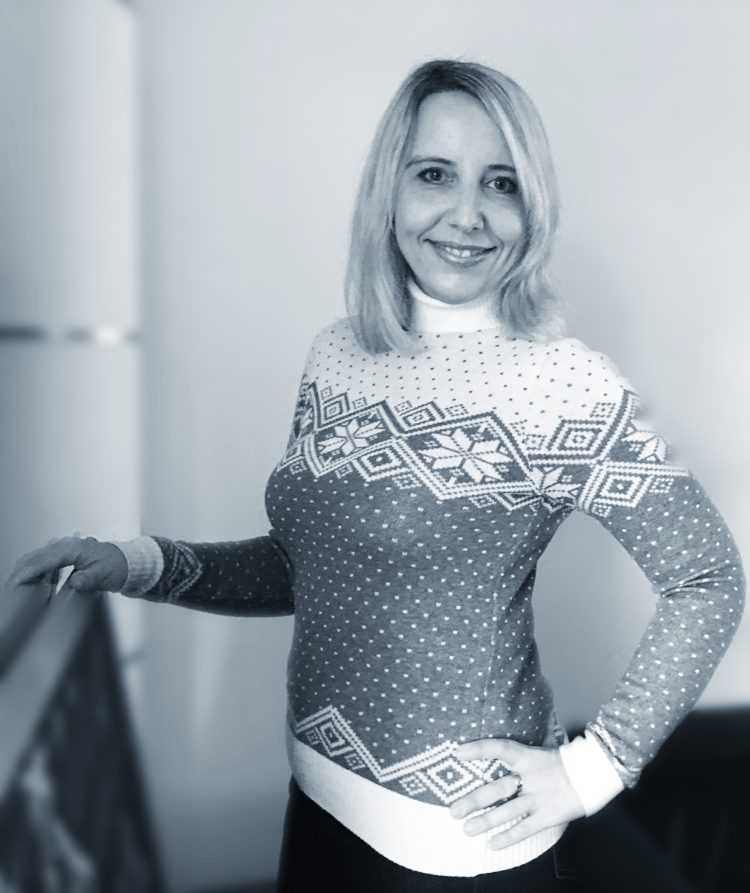 Tmavostní kontrast do vašeho obličeje přidá i taková drobnost jako tmavší odrost, případně tmavé a husté obočí. I když se třeba odbarvujete na blond, je dobré do hodnocení zahrnout všechny faktory.