Poslední dobou v naší FB skupině často mluvíme o jednoduchém elegantním oblečení a o tom čím nahradit basic. Hned po prvním Hančině článku na toto téma se rozvířila diskuze na téma minimalismu a jak by mohlo vypadat minimalistické oblečení v našich skříních, případně jak by mohl vypadat "odlehčený minimalismus " a la Megan Markle. Podívala jsem se do skříně, jestli tam najdu nějaké kusy, které by s odřenýma ušima mohly tento směr reprezentovat a 3 outfity jsem je pro vás nafotila do toho článku.
Modré kalhoty s širšími nohavicemi a zavinovací šifonový top. Často si ztěžujete na to, že sehnat v dnešní době projmutou halenku je stále problém. Zavinovací vrchní díly pro vás mohou znamenat zajímavou alternativu, jelikož si je v pase utáhnete a přispůsobíte tak postavě.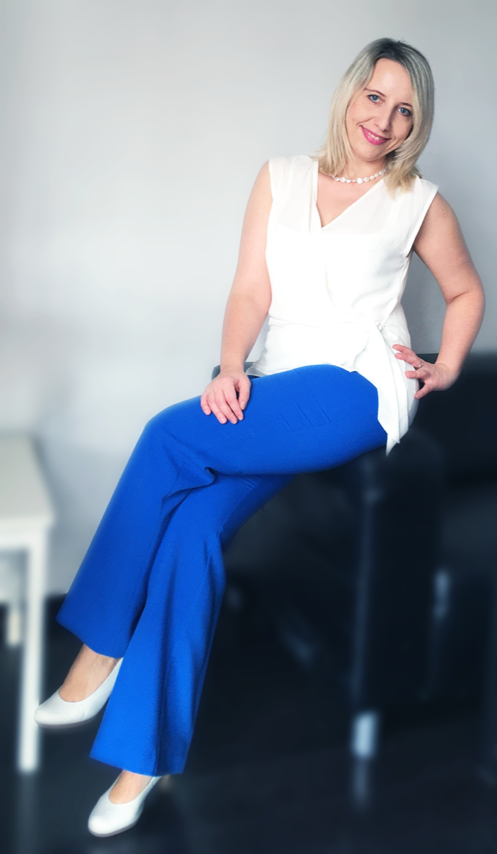 2) Šedé šaty s podílem kašmíru. Tyto šaty považuji (na živo) za opravdu zajímavý kus, který přesvědčí kvalitním materiálem. Bohužel fotka ne a ne zachytit jejich skutečnou krásu. Tak mi snad odpustíte, že jsem to zkoušela seč to jen šlo a někdy z toho byly i trochu srandovní pózy.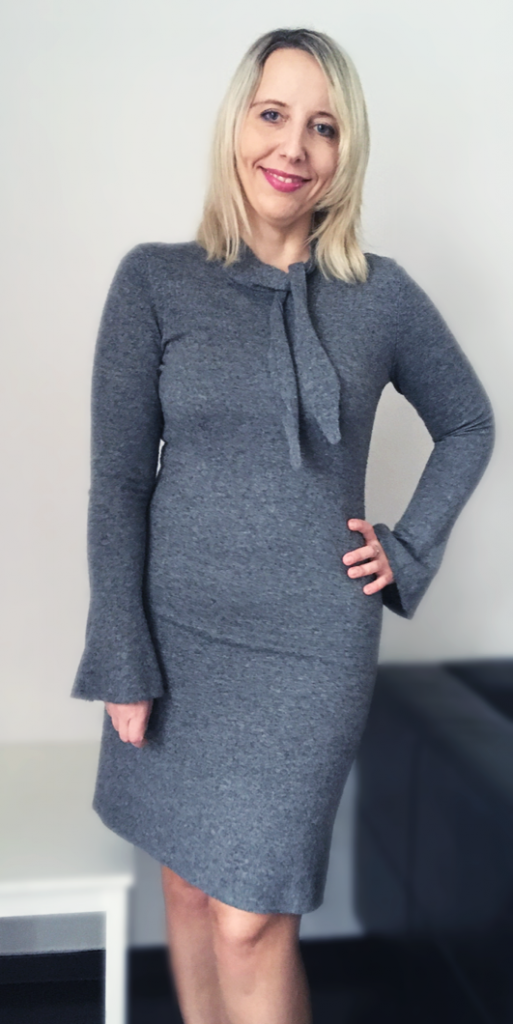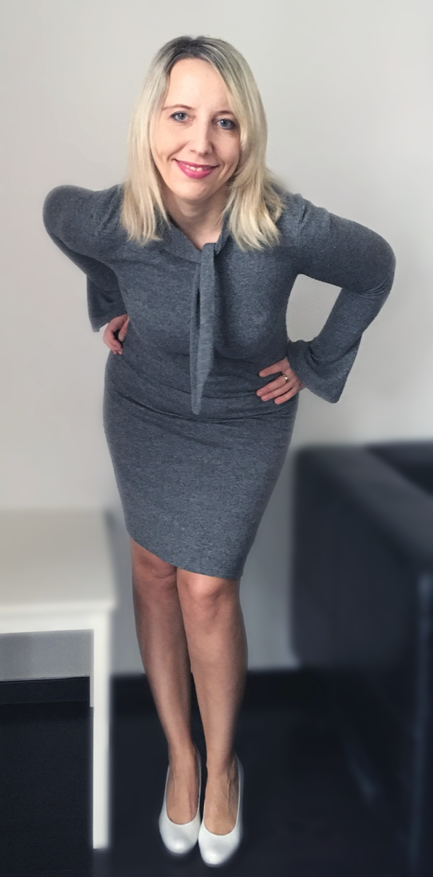 modré pouzdrovky ze silného žerzeje by byly vlastně taková nudná klasika, nebyt asymetrického řasení v oblasti břicha. Mimochodem klidně nosím i délku pod kolena, pokud to střih dovoluje a někdy dokonce potřebuje.
Máte doma taky nějaký jednoduchý a zajímavý kus, který rády nosíte?