V dnešním stylovém tipu jsme se zaměřily na naše neutrální barvy a na to, jak je nosit v létě. Doufáme, že časem přibydou články o této tématice v dalších ročních obdobích.
Pro ty z vás, kteří neví, co jsou to neutrální barvy, sem dávám odkaz na Jančin článek o nich.
V tomto ohledu existují různé typy žen. Některé mají neutrální barvy rády a nosí výhradně jenom je, některé je zase nemůžou vystát, přijdou jim fádní. Ať už patříte do kterékoliv skupiny, třeba vám náš článek přijde vhod.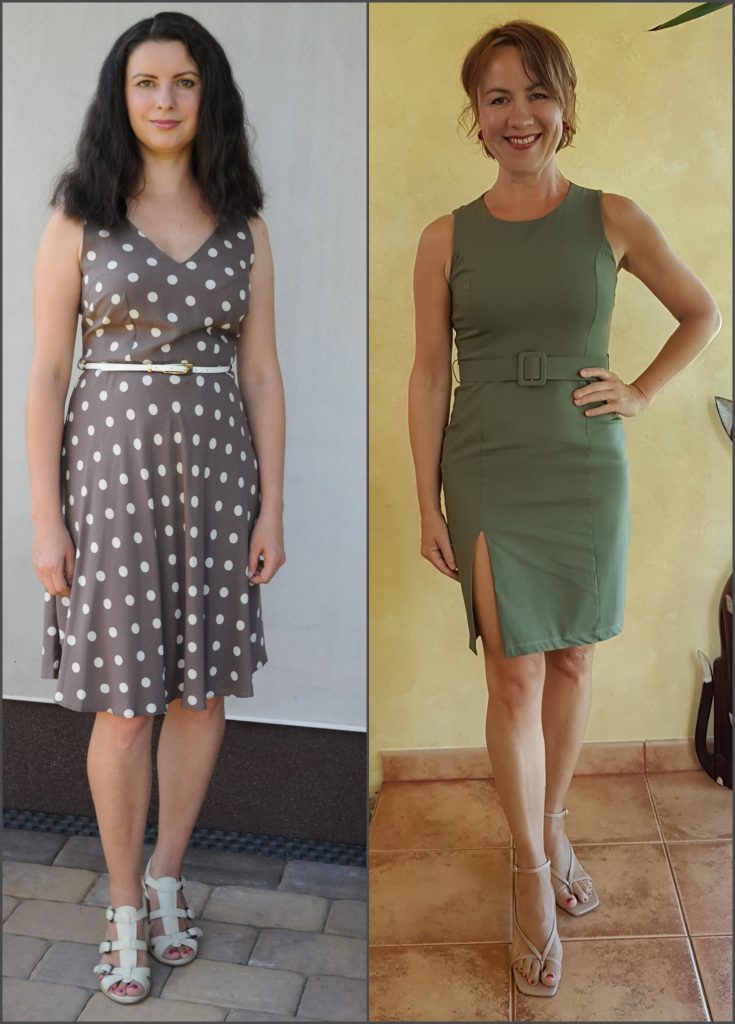 Petra:
Abych pravdu přiznala, mám se svými neutrálními barvami trochu problém, samy o sobě mi přijdou trochu nudné, radši nosím "barvy". Na druhou stranu se nechci ochudit o možnosti, které můj barevný typ přináší. Jako ukázku jsem vybrala letní šaty s puntíkovým vzorem. Díky němu mi šaty nudné nepřipadají, ale přiznám se, že už při koupi jsem uvažovala, jakým způsobem je oživím. K tomu mi slouží barevné doplňky – kabelky, boty, pásky, náušnice…, které můžu střídat podle nálady.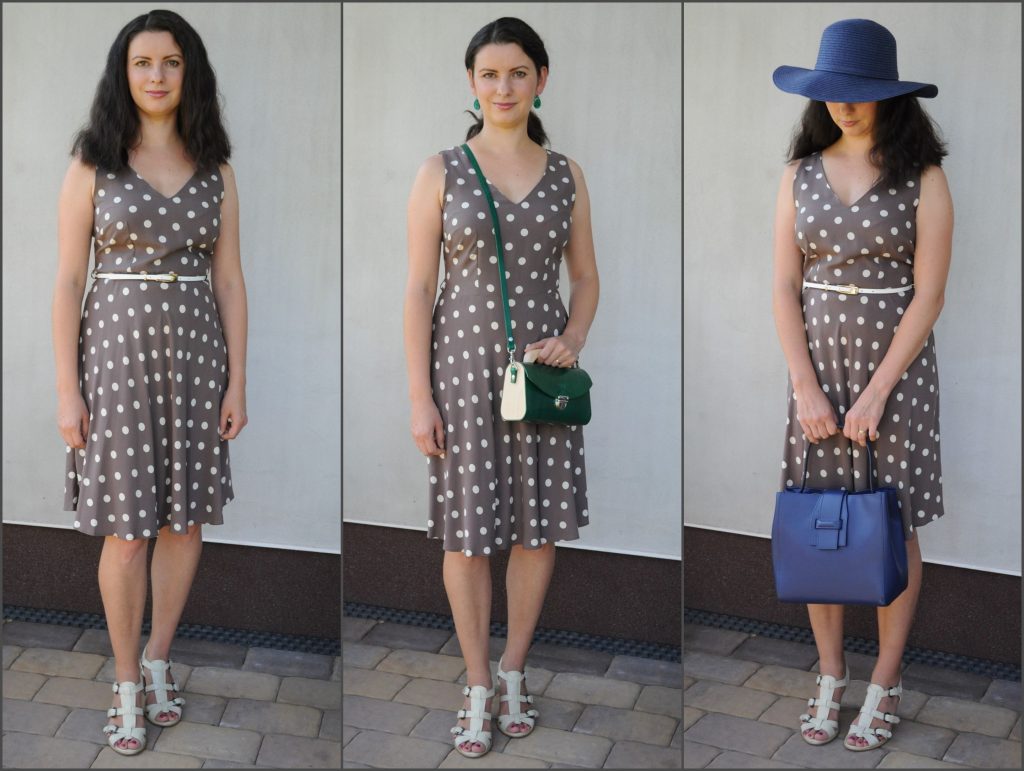 Jarka:
Ze svých teplých neutrálů nejčastěji nosím khaki. Je to moje "šedá" barva. Odstíny šedo-zelené nahrazuji oblíbenou šedou. Když má outfit zajímavý střih nebo detail, tak už nepotřebuji přidávat "barvu". V případě těchto šatů je to pásek a rozparek.
I přesto, že jsem v tomto neutrálním outfitu spokojená, "barva" určitě celek oživí. Já jsem zvolila barevný šátek navázaný na kabelku.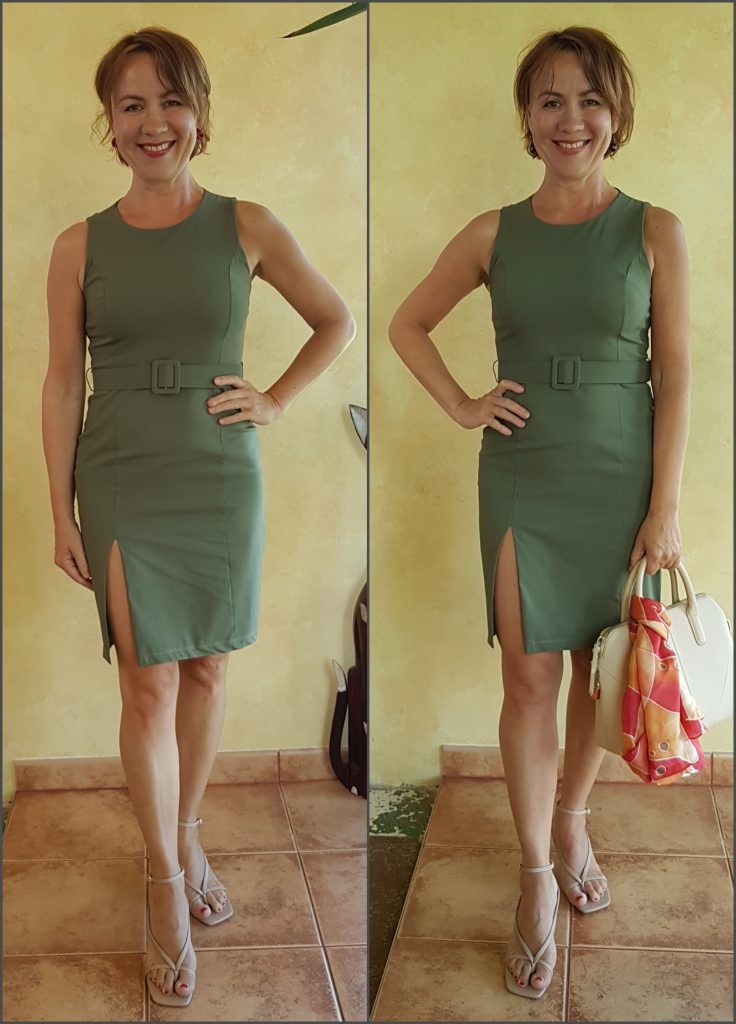 A jak to máte vy? Cítíte se lépe v neutrálech nebo v barvách? Potřebujete svoje neutrální outfity něčím oživit? Diskutovat o tom můžete v naší FB skupině, potěší nás i vaše fotky.