Květovaný vzor je nadčasový a v současnosti velmi trendy. To ale neznamená, že jakékoliv květované šaty jsou nadčasové a můžete je bez obav nosit třeba 20 let v kuse. Na co si dát při výběru květovaný šatů pozor? Je toto tolik, že jsem se rozhodla rozdělit toto téma do více postů. V prvním článku se zaměříme na nadčasové kusy.
Pokud si chcete pořídit nadčasové šaty s květinovým vzorem, zaměřte se na následující body :

1) Jaké je celkové působení vzoru? Na tomto místě bych zmínila drobnost, které jsem si v letošních kolekcích všimla a která souvisí v inspirací 70 let. Klasický květinový vzor se vyznačuje svým měkkým, ženským působením. Letos se objevuje trend, který bych nazvala květinkový vzor. Jsou to vzory, které připomínají dětskou kresbu a bývají na látce rozmístěny v pravidelných intervalech. Vzor tohoto typu nebude natolik času odolný, jako typický, ženský květinový vzor. Pokud je květinkový vzor spojený s dívčím stylem šatů, hodí se zejména pro mladší ročníky.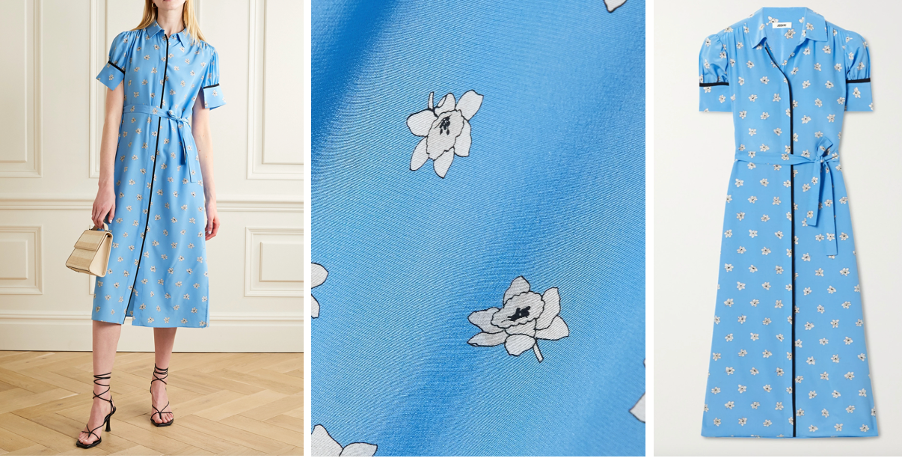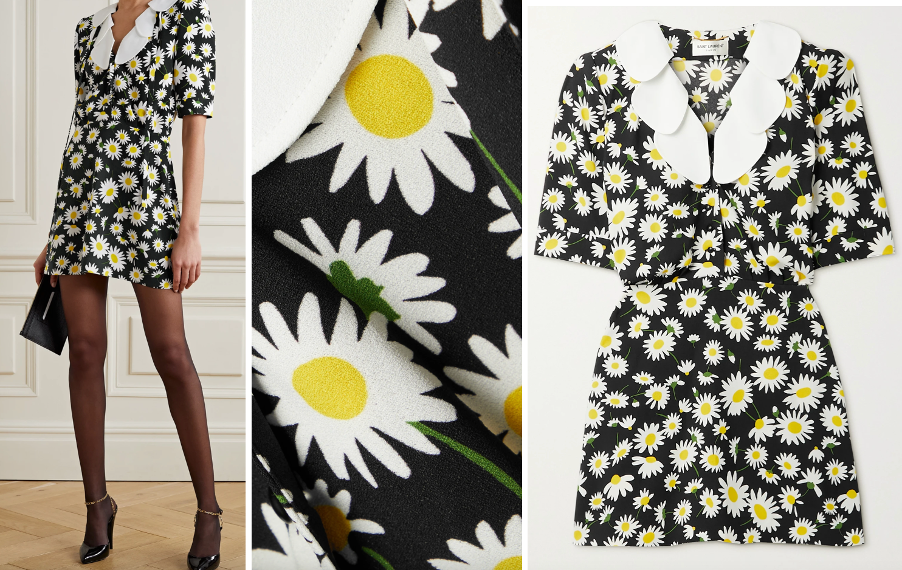 2) Letošní sezoně kralují šaty ve vintage stylu, s nabíranými rukávy. Pokud se vám líbí, klidně si je pořiďte, umím si je představit i na zralé ženě a v tomto případě podle mě nejvíc záleží na osobnosti. Mějte ale na paměti, že jsou to stylově specifické a moderní nebudou věčně. Zvažte kolik kusů opravdu potřebujete – a to i v případě, že jste se do nich zamilovala. Vynosíte víc, než jedny?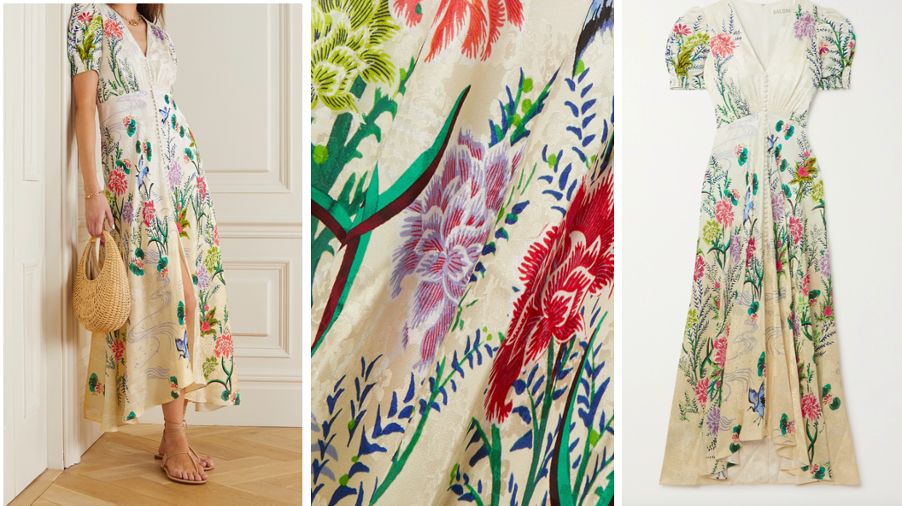 3) Pokud hledáte nadčasové šaty, volte jednoduchá střihová řešení a vzor, který sedí vaší barevnosti. Ve spojitosti se vzory často řešíme i kontrasty. Následující šaty mají vyšší tmavostní kontrast, než potřebuju ( kombinace tmavší modré + světlé barvy). Vzor je nicméně drobnější a z celkového pohledu působí spíše jednotným dojmem, proto mě nepřebíjí. Pokud jste světlý typ, můžete podobným způsobem způsobem s kontrasty pracovat a tímto způsobem si dopřát vyšší tmavostní kontrast.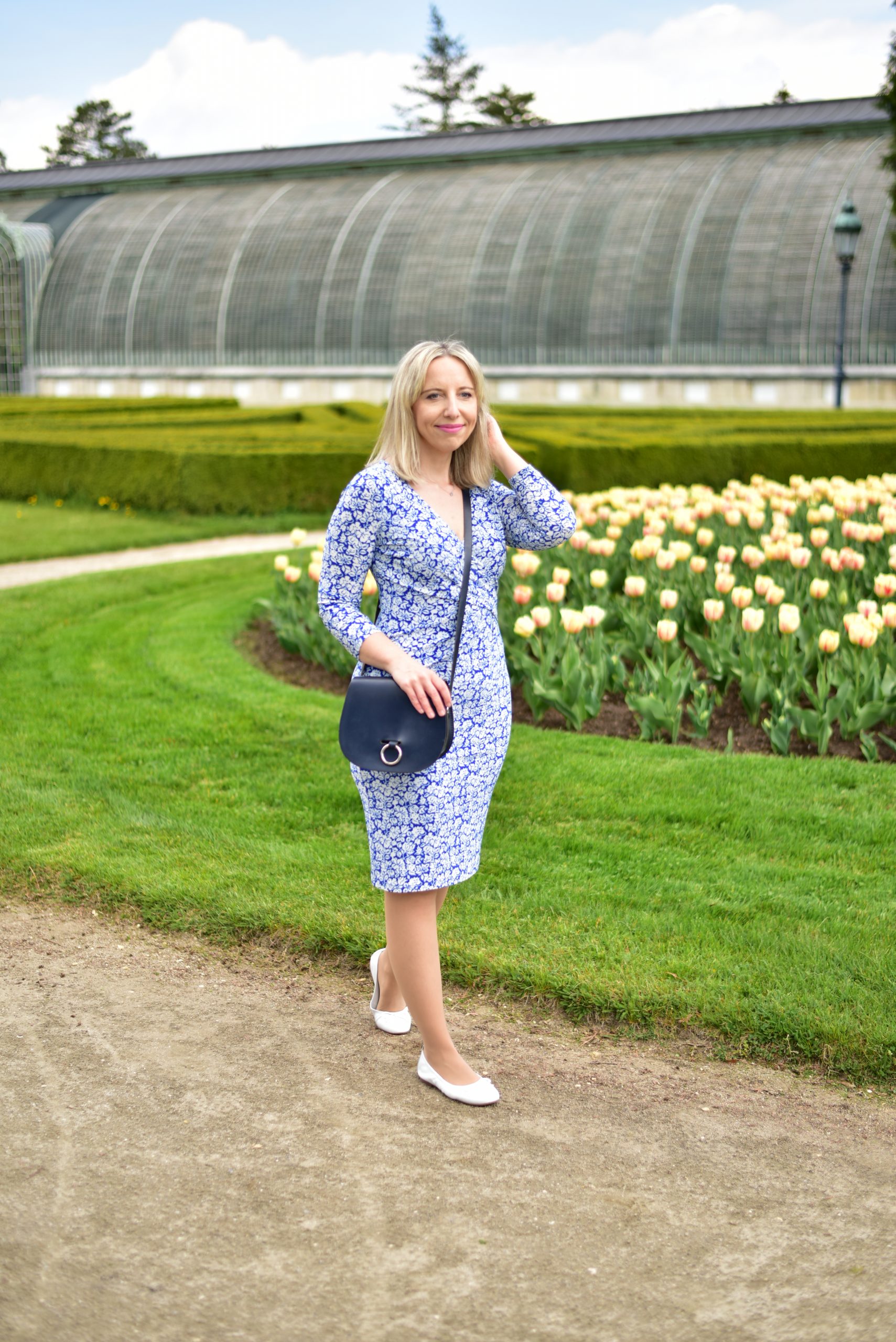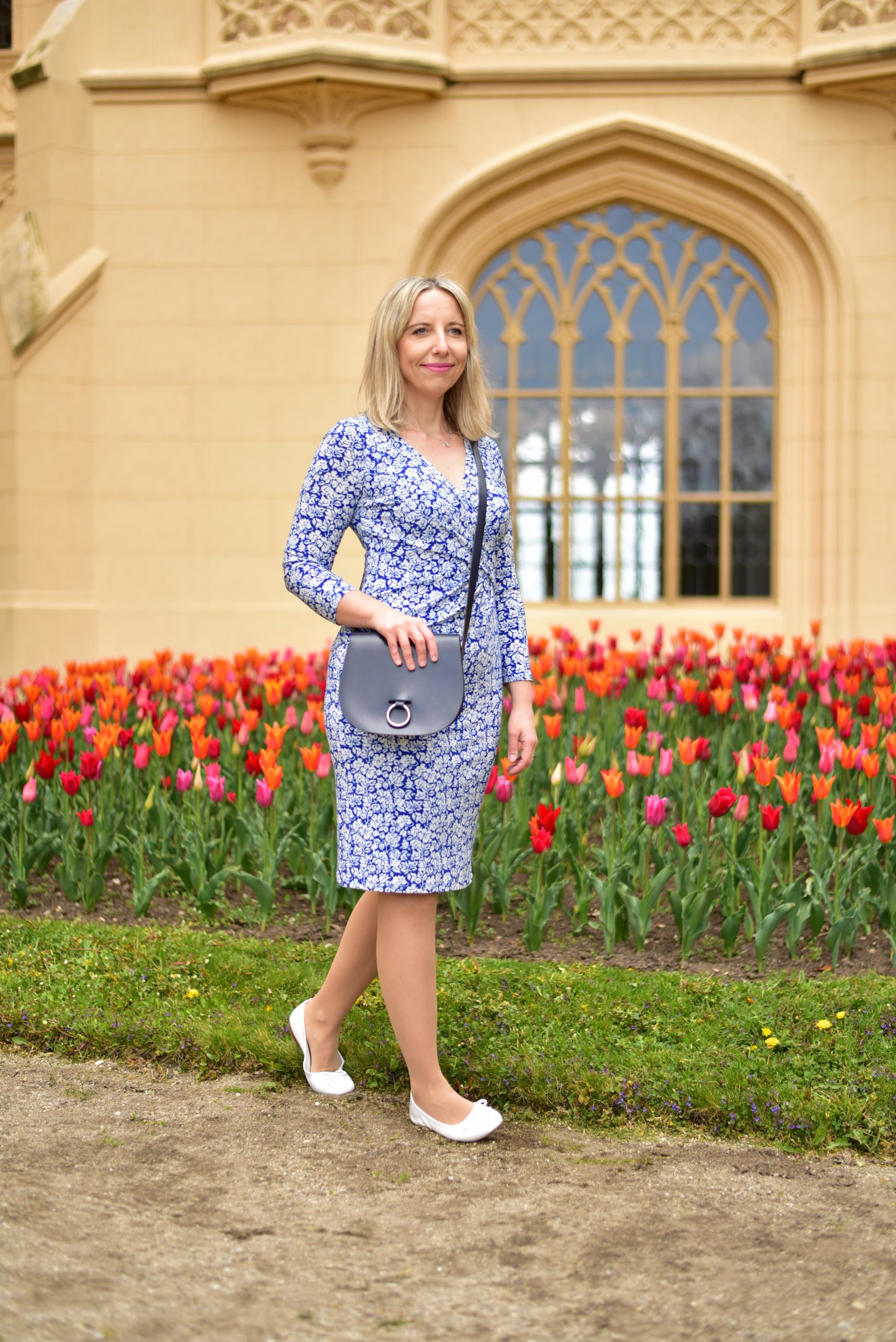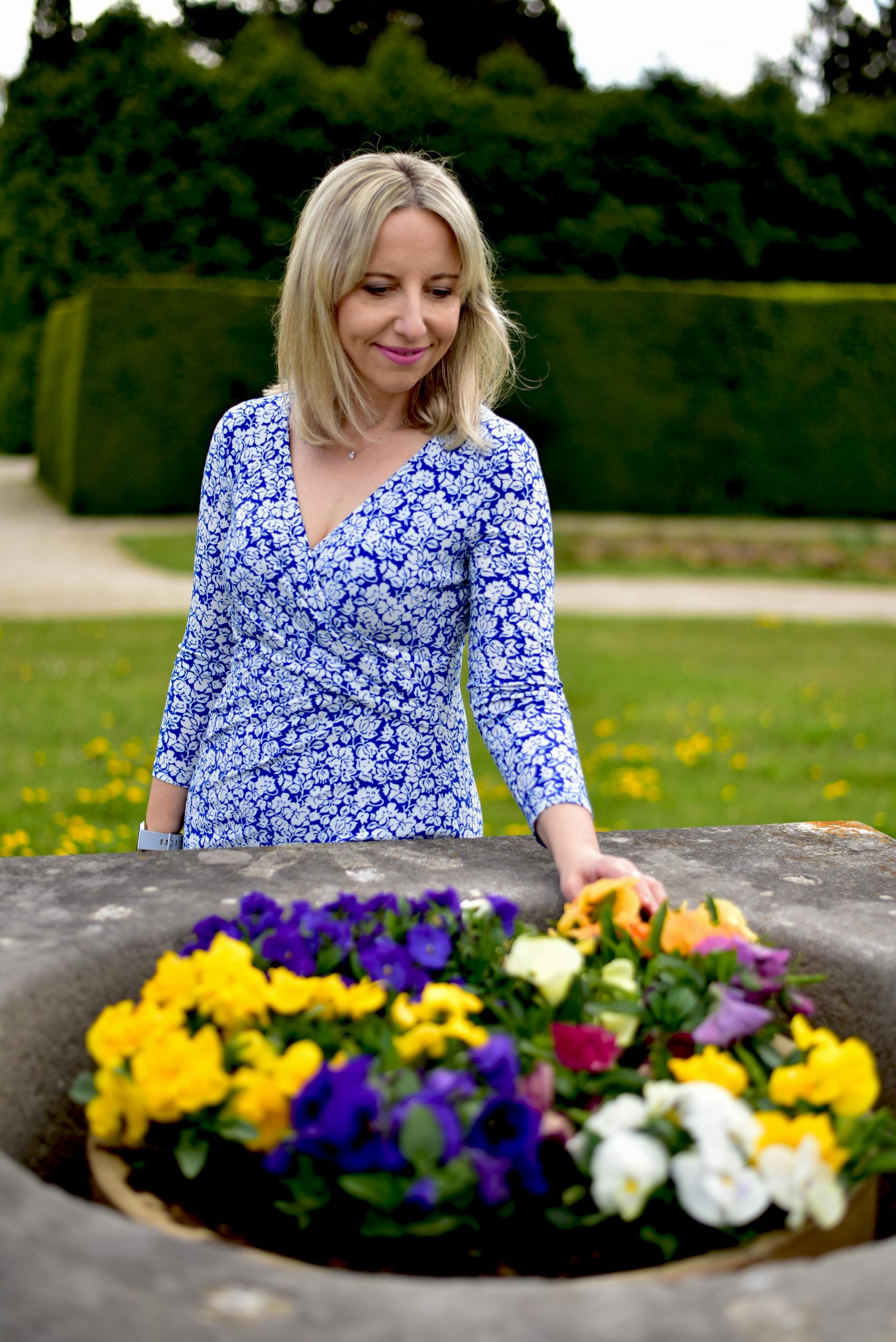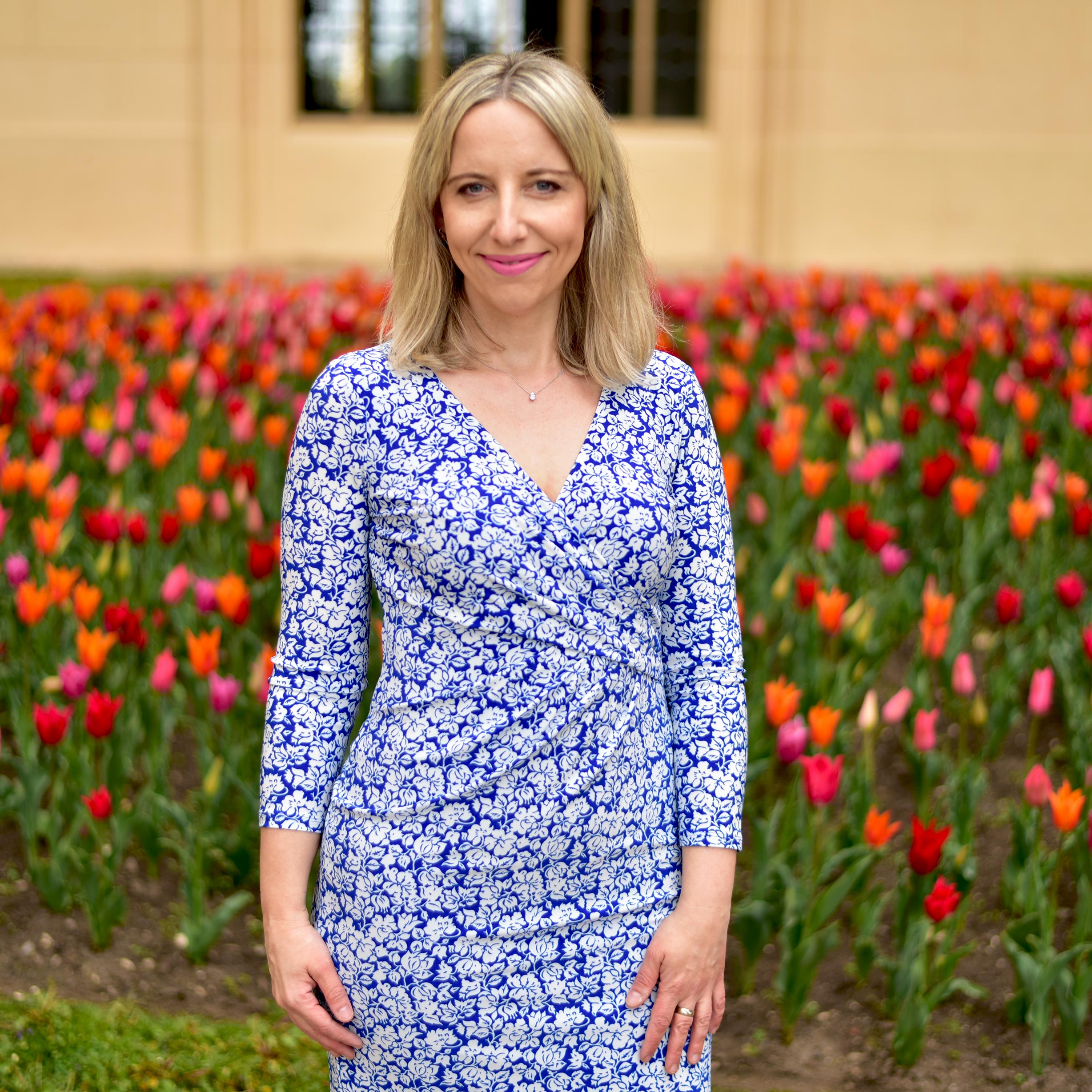 3) Mezi oblíbené střihy patří i košilové šaty. I ty můžete obměnit květinovým vzorem. Nejsou možná natolik nadčasové jako předchozí zavinovací, ale jejich jednodušší střih jistě nevyjde z mody za jednu sezonu. Výhodou šatů v midi délce navíc je to, že pokud vám tato délka přestane vyhovovat a nebo vyjde z mody, jednoduchou úpravou šaty zkrátíte a dál vynosíte.