Někdy je některý kus oblečení tak stylový, že nad barevností přivřu oko. Do kalhot z dnešního článku jsem se zkrátka zamilovala na první pohled, protože si myslím, že se jedná o kus, který nenajdete na každém druhém věšáku v našich obchodech a ani e-shopy podobnými kusy zrovna nepřekypují. Proto jsem si řekla, že barevnost už nějak vykompenzuju :-). Nicméně nadpis dnešního článku se rozhodně nevztahuje pouze k barevnosti. Už dlouho jsem chtěla napsat o širokých kalhotách, které jsou letos velmi trendy, ovšem některé z vás – zejména ženy menšího vzrůstu – se jich obávají.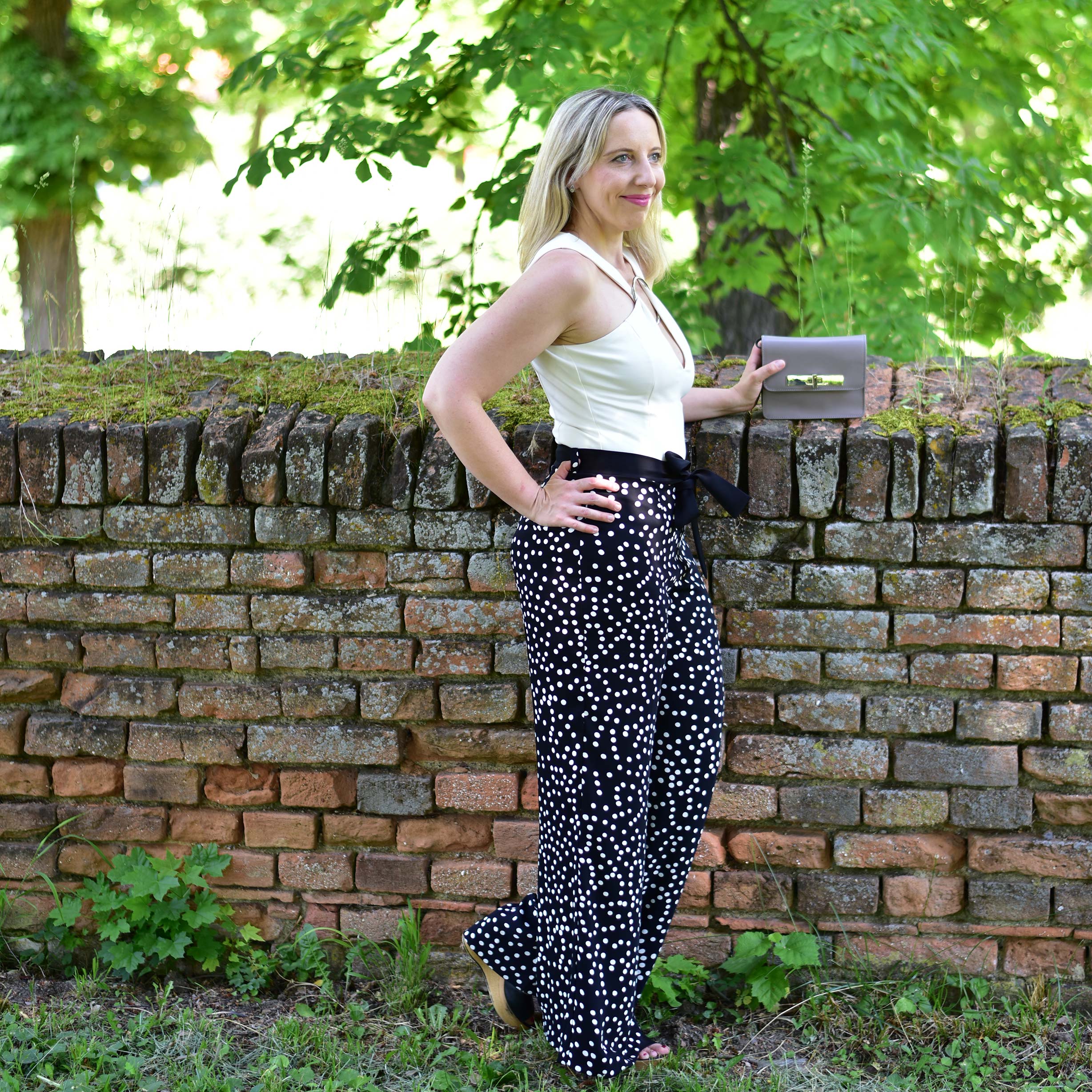 Na co je potřeba dát si pří výběru nohavic pozor, pokud jste menšího vzrůstu?
Splývavé látky jsou lepší než tuhé a trčivé. I jeansovina může být jemnější a lehčí, nebo naopak tuhá, nepoddajná a trčící do stran.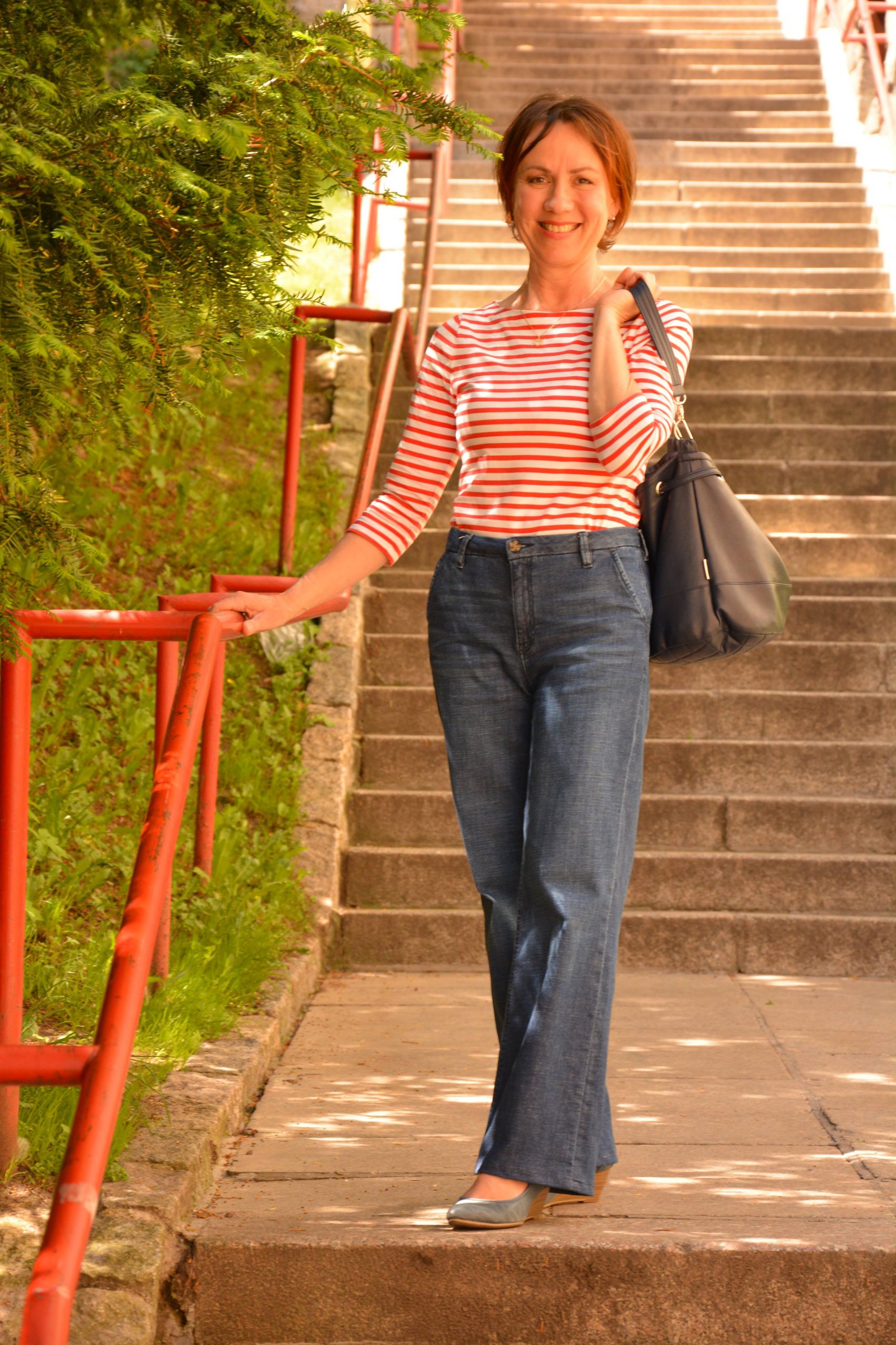 Zhodnoťte správnou polohu pasu, která se odvíjí od Vašich tělesných proporcí.
Pokud jste malé, přidejte podpatky. Platformy a klínky mohou v létě přidat pěkných pár cm navíc, prodloužit nohy a přitom jsou velmi pohodlné.
Vyhněte se sámkům a záhybům v oblasti pasu, kalhoty by měly být od pasu dolů hladké.
Nezapomeňte, že je to i o zvyku. Vždy, když se změní móda, je potřeba si na ni tak trochu zvyknout. A od slimek k širokým nohavicím je to obrat o 180 stupňů.