Další z témat, o které jste si psaly, je postava typu V. Zde je ale potřeba uvědomit si zásadní věc. Není V jako V. Toto platí samozřejmě u více tělesných typů, ale u V obzvlášť. Můžeme najít V, které má jen velmi decentně širší ramena oproti bokům a můžeme najít ženy, které mají výrazná ramena, která chtějí zjemnit. Další podstatnou věcí je i to, zda má dotyčná žena definovaný pas, či nikoliv. Od toho se odvíjí další doporučení, která se často kombinují s doporučeními pro jiný tělesný tvar.
Jaké střihy rukávů fungují?

1) Raglánové rukávy (v současnosti k vidění zejména na mikinách, viz. Victoria Backham kolekce).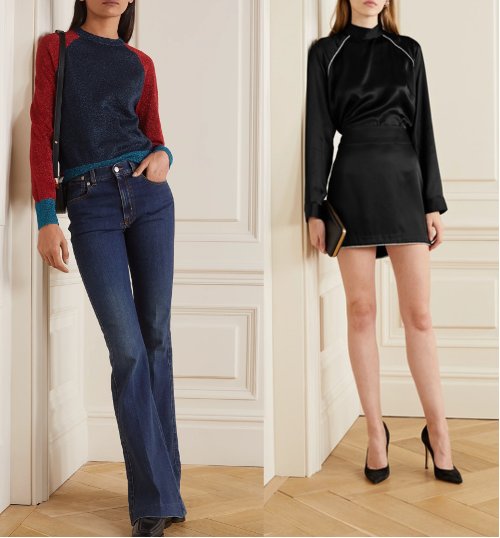 2) Halter neck.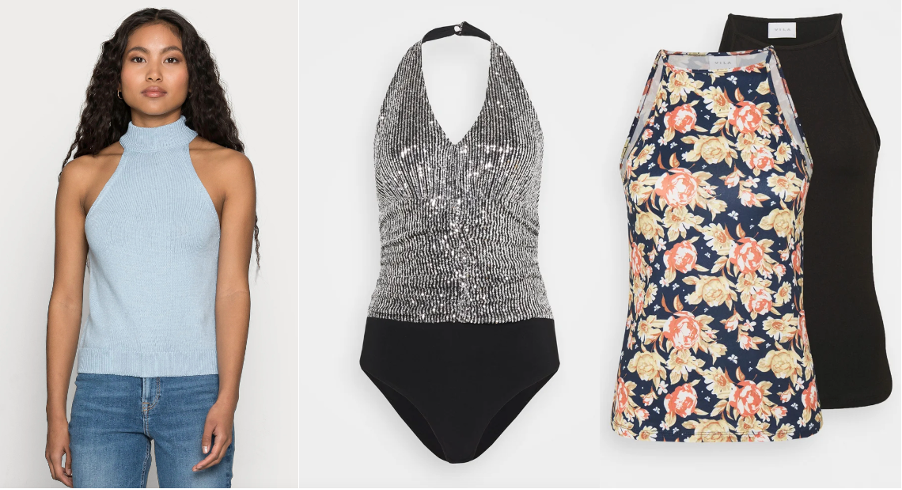 3) Kimono, spadené rukávy a netopýří rukávy: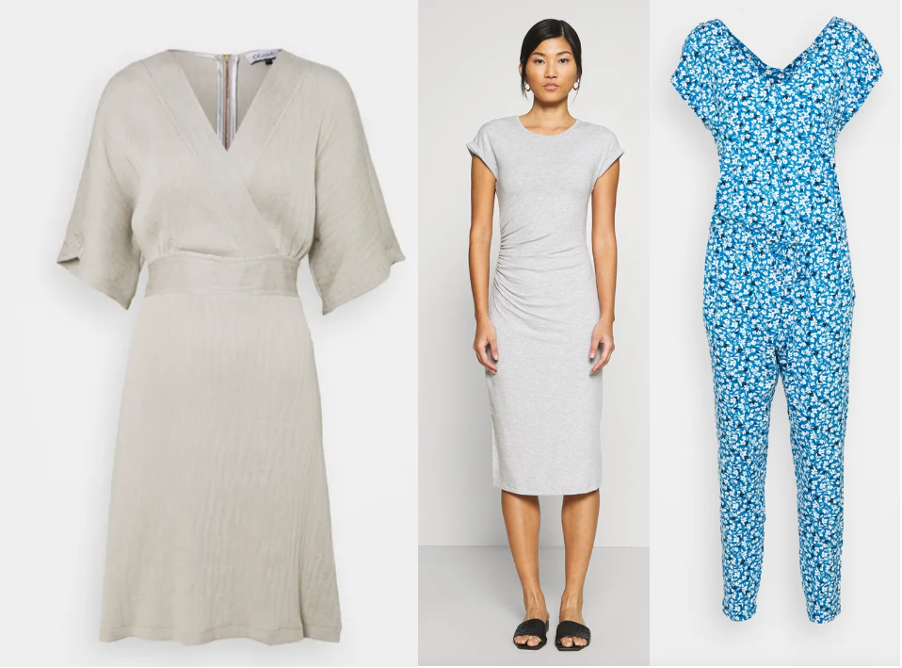 4) Šálové límce a vertikální linie v oblasti dekoltu + úzké klopy :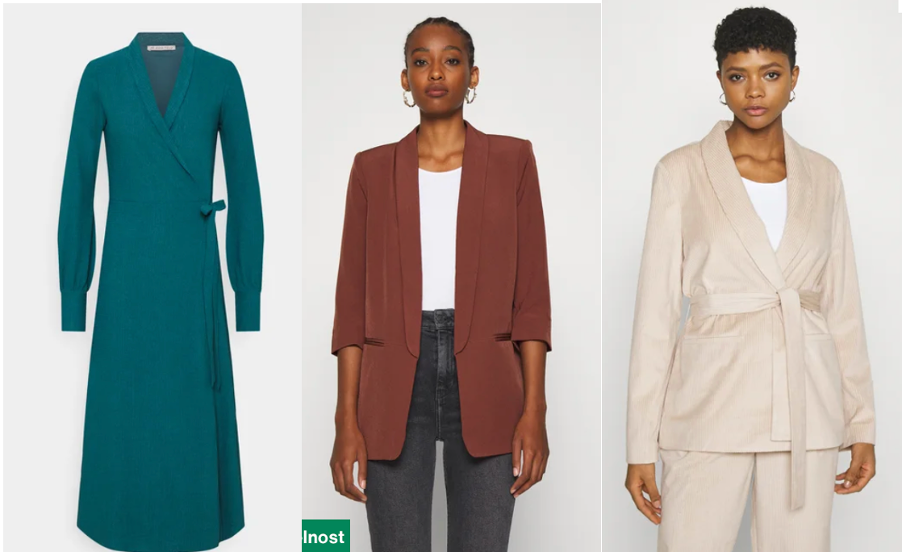 Zejména pro ty postavy typu V, které mají definovaný pas, je skvělá fit and flare silueta. Na následující fotografii je kombinace šálového límce + fit and flare siluety: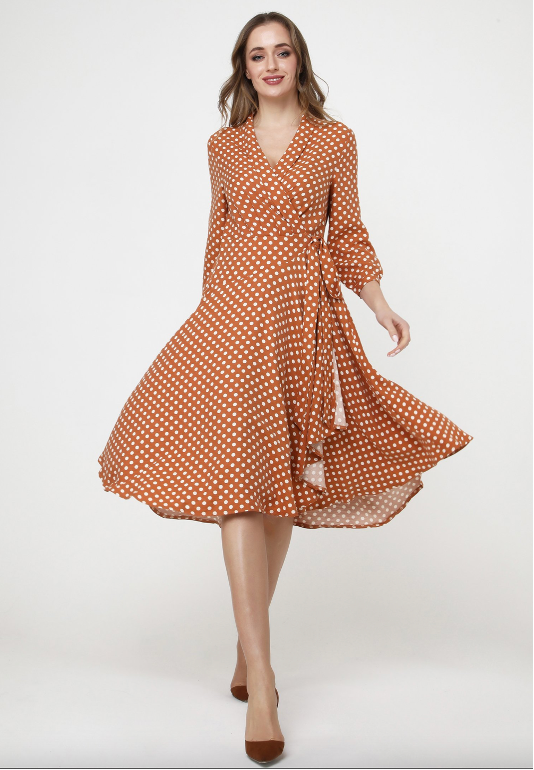 5) Výstřihy V pomáhají opticky zúžit ramena: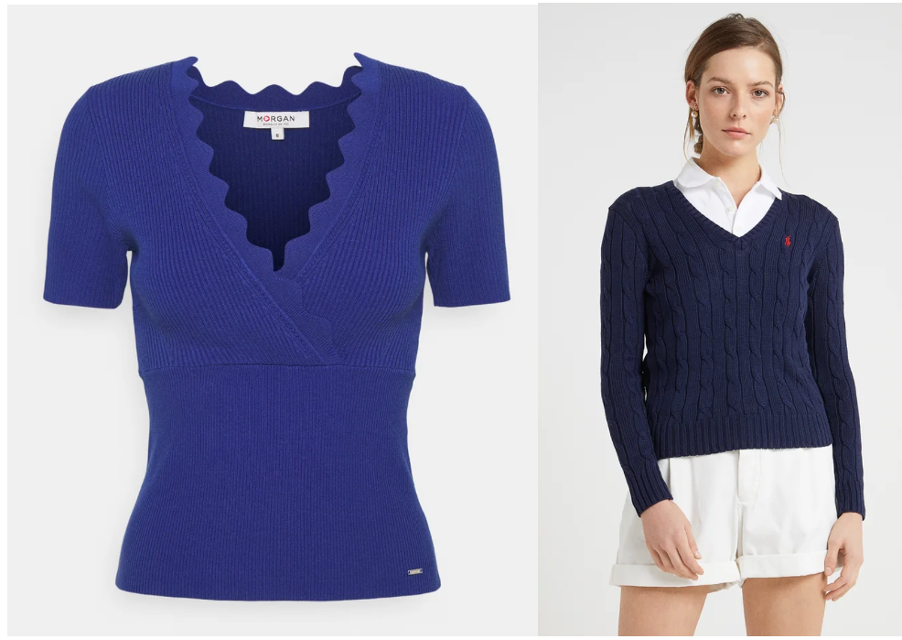 Obecně zle říct, že postavě V většinou dobře sedí fit and flare silueta spodních dílů, protože opticky dorovná rozdíl mezi boky a rameny. Tahle poučka je ale příliš obecná a výběr spodních dílů pro postavu V je individuální. Odvíjí se zejmena od toho, zda má, nebo nemá postava definovaný pas a od velikosti rozdílů mezi rameny a boky.
Nezapomeňte, že obecné rady jsou jen takový soubor doporučení, ze kterého Vám může něco dobře posloužit, ale nemusí vše 100% sedět. Svoji vlastní cestu "na míru" má každý trochu jinou, protože velmi důležitou součástí je i vaše osobnost, to do jaké míry pro vás mají význam trendy atd. Pokud vás některý z tipů inspiroval, nebo ho máte "osvědčený z praxe", můžete to s ostatními ženami probrat zde.