V letošním roce pokračuje boom letních šatů s nabíranými rukávy s vintage nádechem. Pokud jste loni váhaly, a nebo pro vás výběr nebyl dostatečný, letos je najdeme v různých provedeních, napříč všemi značkami. Na co si dát při jejich výběru pozor?
Typickým vzorem, který se u těchto modelů objevuje je květinový vzor, bývá ale velmi drobný. Angličtina pro tyto případy používá výraz dense pattern, a je to označení pro vzory, které jsou tak drobné, že z dálky působí jednotně. Drobné kytičky způsobí to, že vzor bude jako celek působit tlumeněji než jeho jednotlivé barevné komponenty. Vybírejte tedy o něco čistější barvy, než byste potřebovaly, a v celkovém vyznění to bude OK.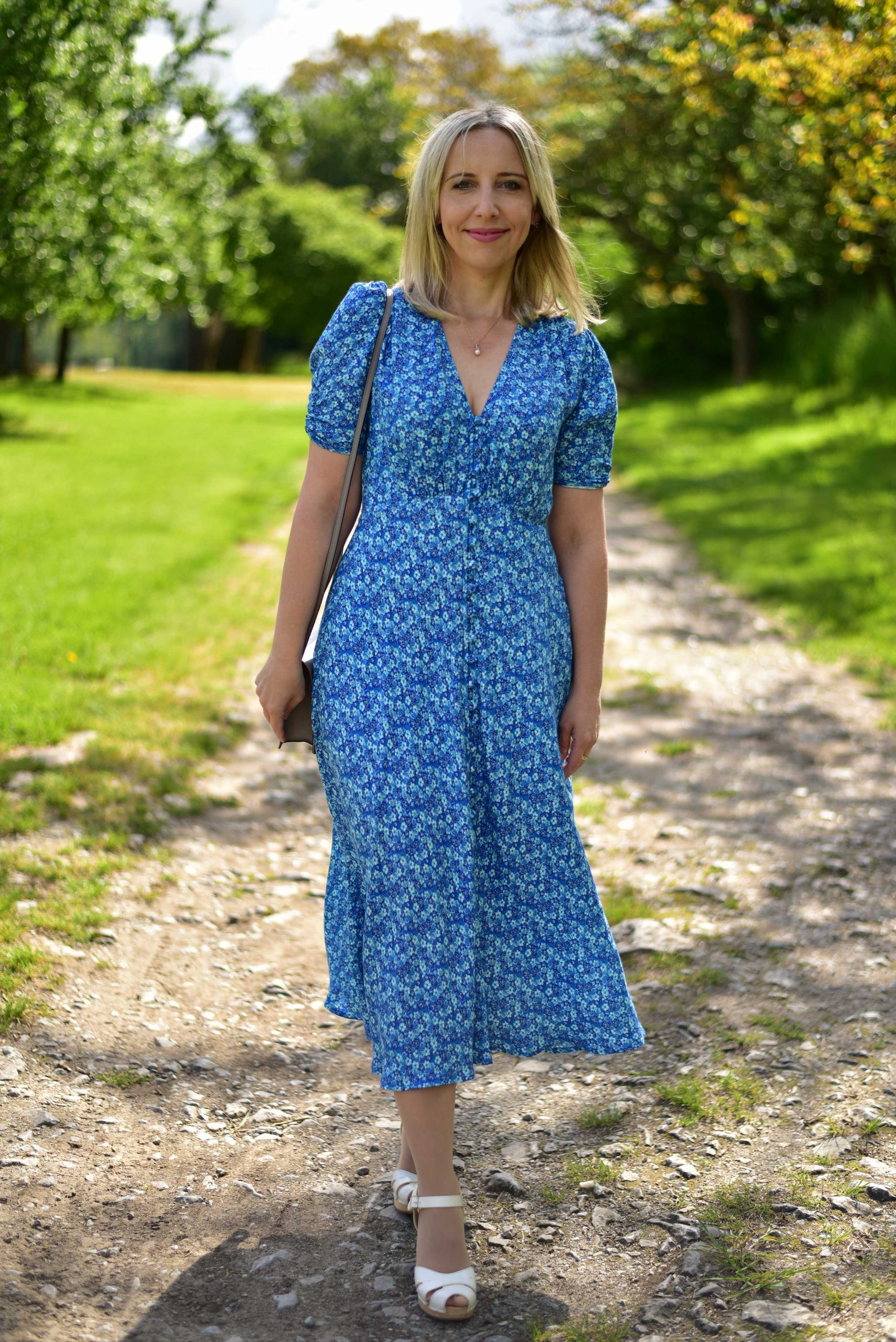 K tomuto typu šatů patří neodmyslitelně buď výstřih do V, nebo srdíčkový výstřih, díky němuž nepůsobí drobný vzor usedle. Pokud vybíráte halenku s drobným vzorem, dejte si pozor, aby výstřih dosahoval alespoň pod klíční kost. Tyto vzory jsou totiž pro většinu lidí příliš drobné.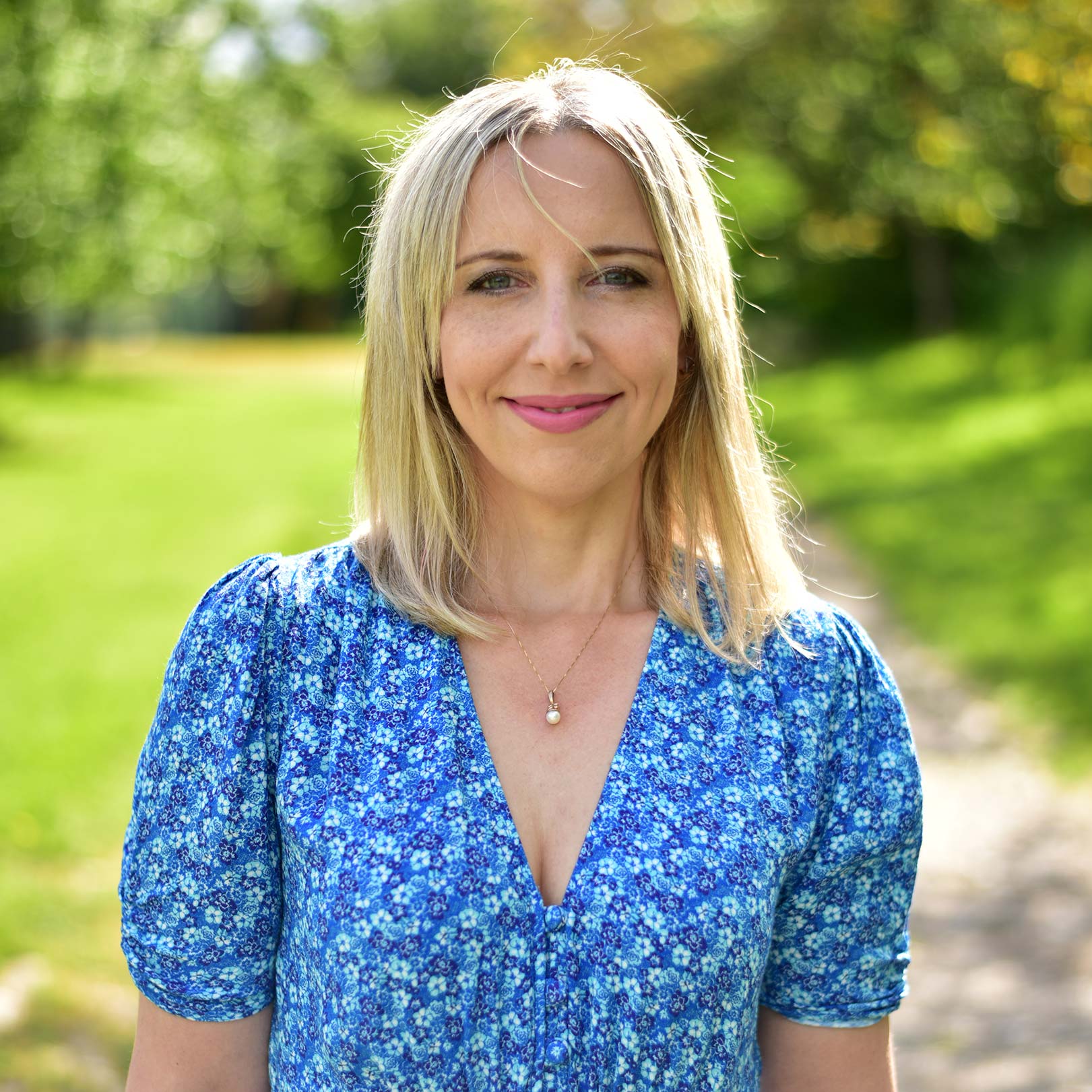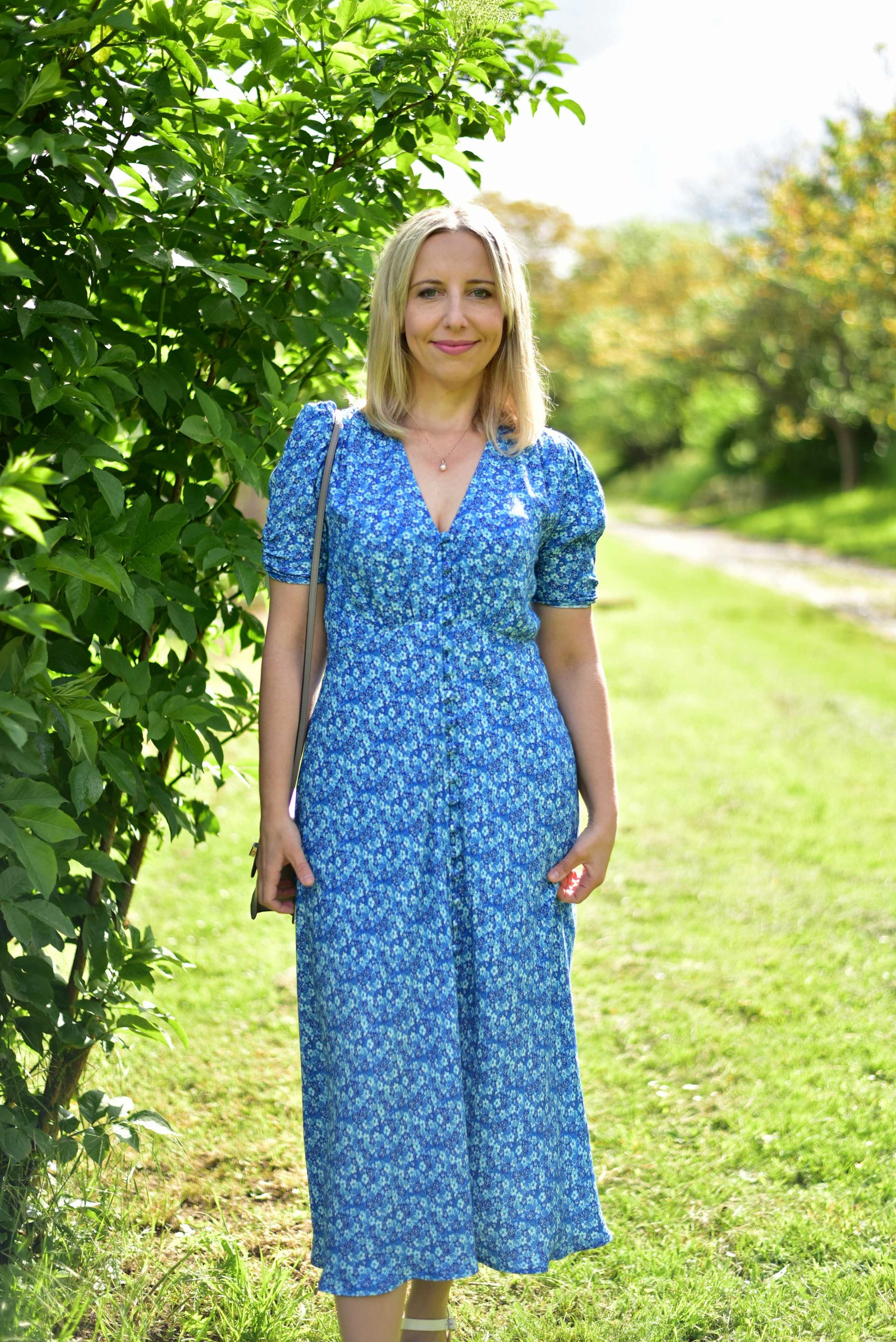 Nabírané rukávy jsou logicky výborné pro všechny vyvážené postavy a také pro ty, které potřebují přidat objem v oblasti ramen. Nevhodné pro pro široká ramena (postavy typu V). Nicméně pokud jste jen mírné V a chtěly byste tento trend zkusit, pak dobře vybírejte. Dejte si pozor na následující věci:
1) Ne všechny nabírané rukávy mají stejný objem. K dostání jsou jak velmi bohatě nabírané, tak střízlivější verze. Oba dva bílé modely budou vhodnější než model černý.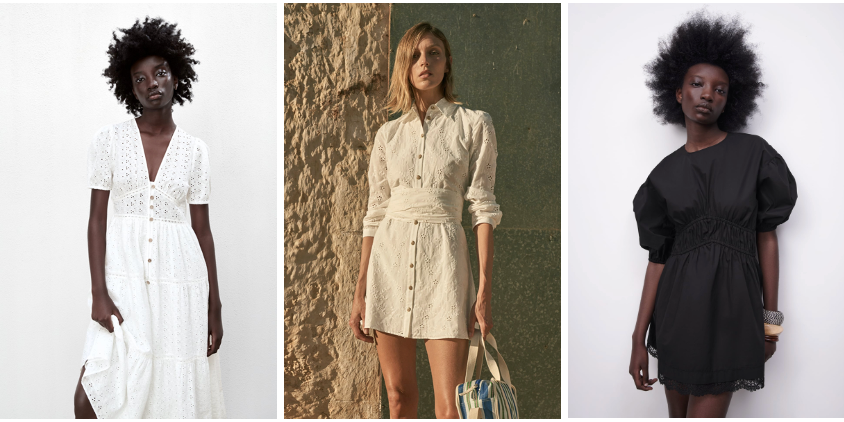 2) Dávejte pozor na to, zda vám rukáv dobře sedí v ramenou. Pokud bude rukáv posazen moc nízko (viz černé šaty), bude více rozšiřovat oblast ramen. Někdy i 1 cm dokáže udělat velký rozdíl. Kate Middleton bývá často uváděná jako příklad postavy V (i když v jejím případě se jedná o velmi malou odchylku mezi šířkou ramen a boků). Připomeňme si, jak šaty s nabíranými rukávy slušely jí.
V neposlední řadě nezapomeňte při výběru šatů zhodnotit svou barevnost. Šaty tvoří drtivou většinu outfitu a obvykle nemáme mnoho prostoru k tomu, vyvažovat negativní dopady nevhodné barvy. Vybírejte tedy obezřetně.