Velmi oblíbenou částí barevných konzultací je výběr ideálních barev. Každá paleta obsahuje celkově cca 52 barev, které představují pomyslnou bezpečnou zónu. Pokud budete pracovat s barvami v rámci palety, neuděláte chybu. Současně lze ale v rámci vaší palety vybrat cca 10-15 barev, které jsou vaše nej, jsou to vaše ideální barvy.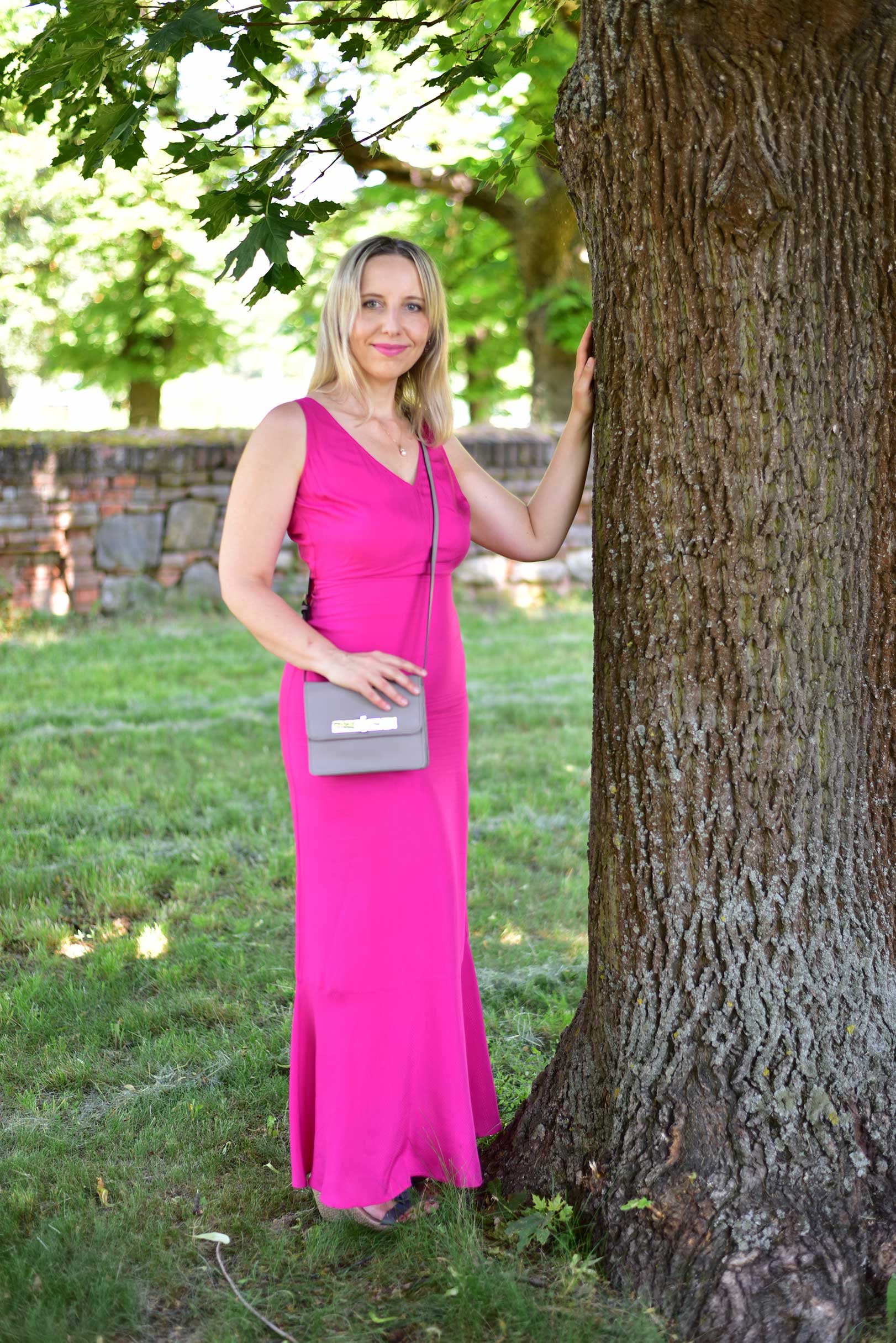 Jsou to barvy, ve kterých budete zářit a vypadat v nich skvěle. Nejedna klientka odejde s přesvědčením, že jiné, než ideální barvy už nikdy neoblékne. Je samozřejmě každého věc, jak si práci s barevností nastaví. Nicméně se domnívám, že od podobného předsevzetí každý časem upustí. Bylo by totiž hodně omezující nosit "doživotně" jen cca 15 barev a kombinovat je s cca 3 neutrály….To máte podobně jako s jídelníčkem. Aby byl udržitelný, musí být pestrý. Po konzultaci byste ideálně měli mít pocit snadného nakupování, nikoliv naopak. = pracovat s barevností není omezující.
Já osobně rozhodně v šatníku nechci mít jen své ideální barvy. Jsou totiž hodně jasné a i když mě nepřebíjí, nechci si budovat image ženy, která nosí křiklavé barvy. A navíc mám ráda změnu a ráda chodím oblékaná podle nálady, příležitosti atd. Někdy se ale naskytne příležitost koupit si kus v některé z ideálních barev a obvykle takové příležitost neodolám, jako v případě následujících šatů. = nemusíte se bát toho, co vám "vyjde"
A "můžete" si dovolit vybočit z barevnice úplně a vypadat dobře? Já osobně si myslím, že ano. Dokud se cítíte dobře, budete dobře i vypadat. Navíc když se chce, skoro vždy se dá celek nějakým způsobem vykompenzovat. Je potřeba pracovat i se střihy, s výstřihem, materiálem, leskem atd….Barevná typologie by nikdy neměla být omezující, naopak měly byste dostat odpovědi na otázky, co vám funguje a co nikoliv a proč. Na druhou stranu to neznamená, že nosím všechny barvy. Jsou takové, u kterých vím, že mi nedělají dobrou službu a vidím to v zrcadle, nikdy jsem se v nich necítila, a teď mám navíc rozklíčované proč. = rozklíčovat barevnost je velmi užitečné, ale vždy je potřeba zohlednit i osobnost.
PS : Poslední foto pro ty, které se vždycky dívají na to : "jaké ma boty". :-). K těmto bych napsala : Staré, ale dobré, mega pohodlné :-).