Triáda a komplementární kombinace, to jsou dvě barevně nejdivočejší schémata a na jedno z nich si dnes posvítíme. Na konzultacích často mluvíme o tom, že triáda se dá velmi snadno zapojit v trojúhelníku modrá/žlutá/červená. S touto kombinací jde velmi snadno pracovat. Vezmete žlutou a nahradíte ji bílou a hned máte námořnickou kombinaci, kterou může nosit každý. Modrou lze velmi snadno pojmout jako námořnickou, čím do outfitu dostaneme neutrál, a s tím se už dá pracovat…
Co ale divočejší triáda v podobě: Fialová/zelená/oranžová. Může někomu tato verze triády od přírody slušet?
Tato kombinace je ideální pro měděné vlasy + zelené oči. V ukázce nejde o to, zda se vám podobné barevně divoké kreace líbí, nebo ne. Jde o to, kdo podobnou variaci nejlépe unese, a to je právě žena s měděnými vlasy + zelenýma očima.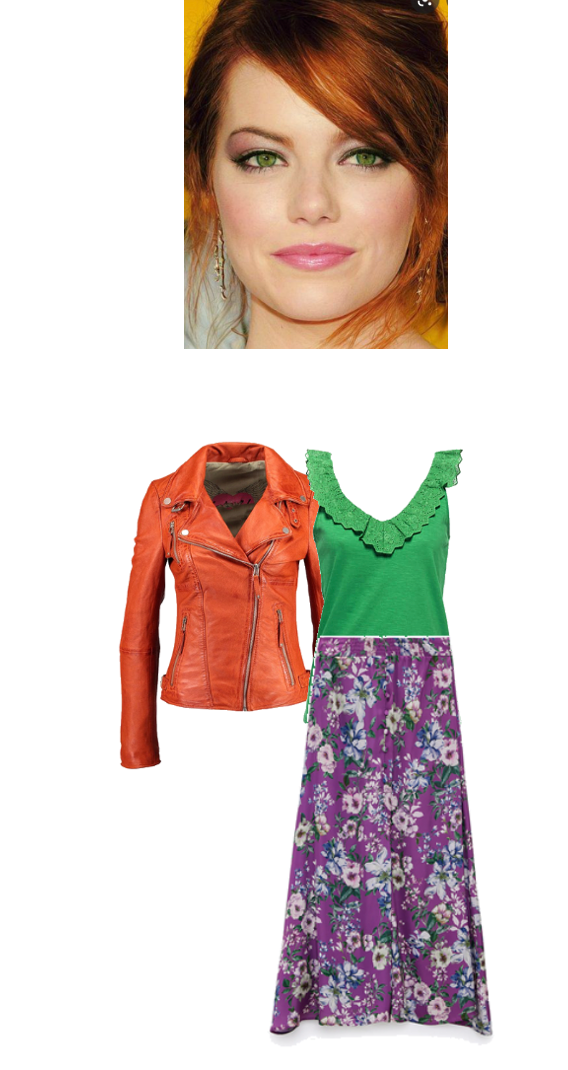 Lze triádu fialová/oranžová/zelená nosit, pokud máte nižší barevný kontrast. Samozřejmě že ano. Je ale potřeba dodržet dvě doporučení:

1) Pracujte pouze se dvěma barvami triády.
2) Jednu barvu použijte jako dominantní a druhou v podobě akcentu.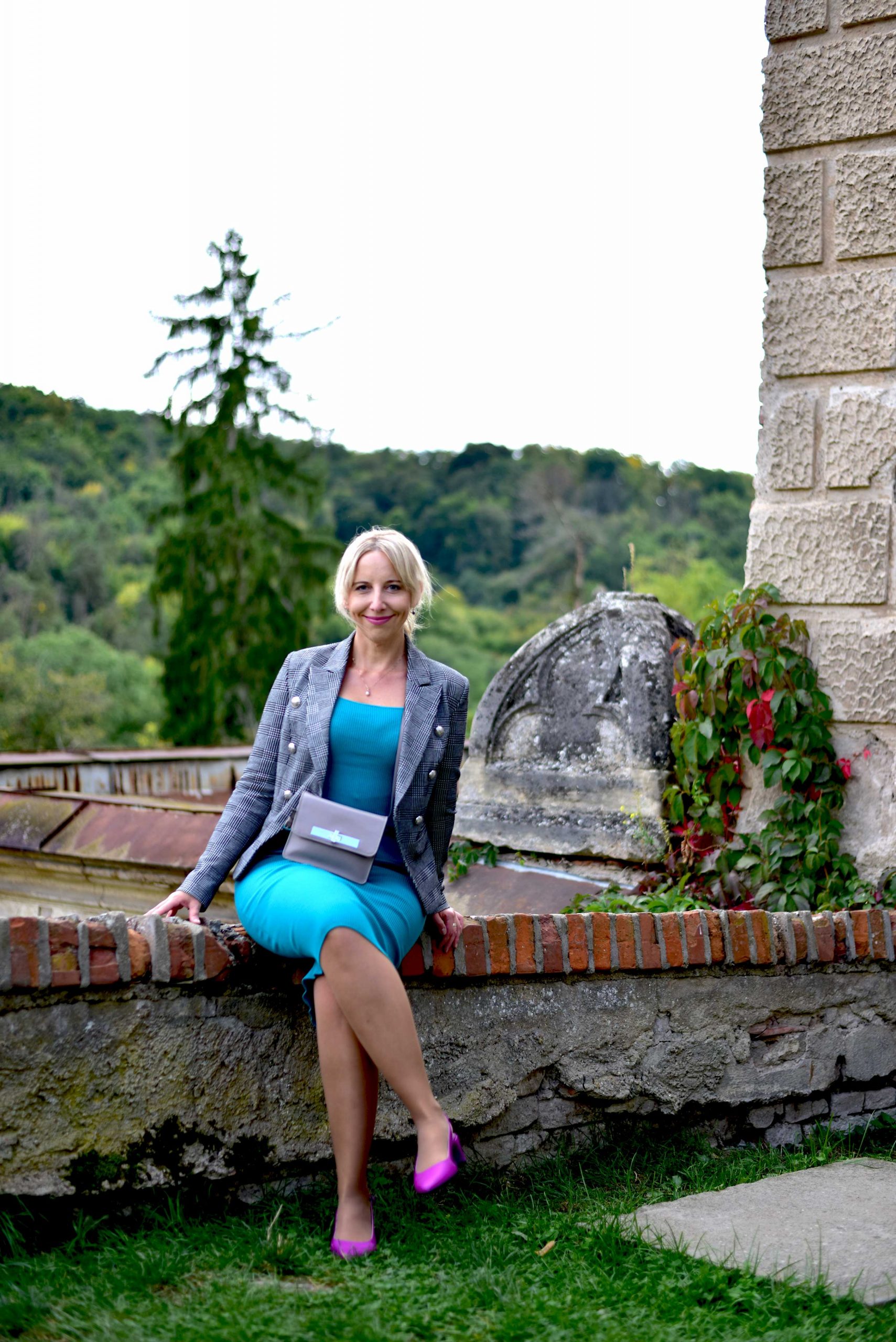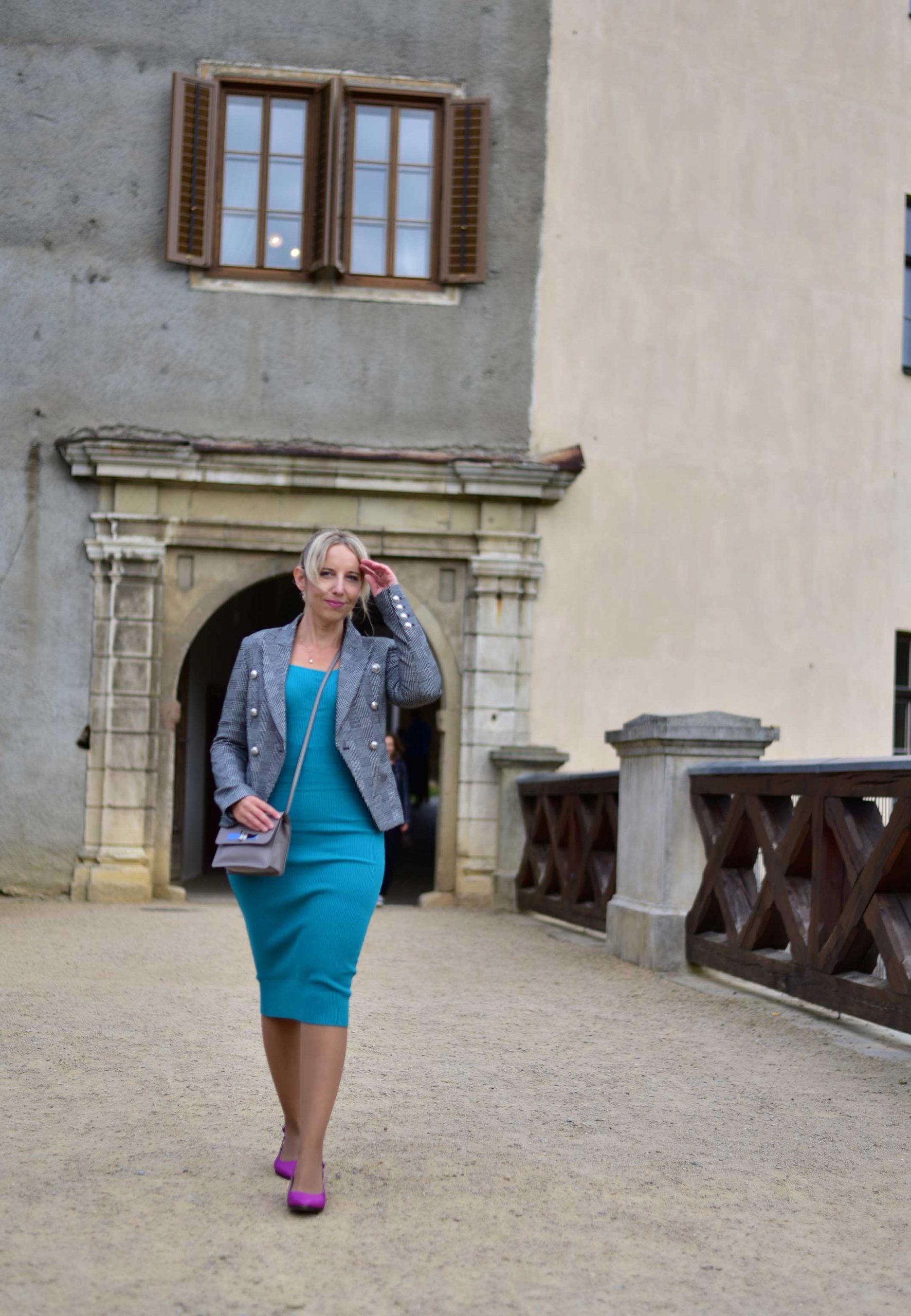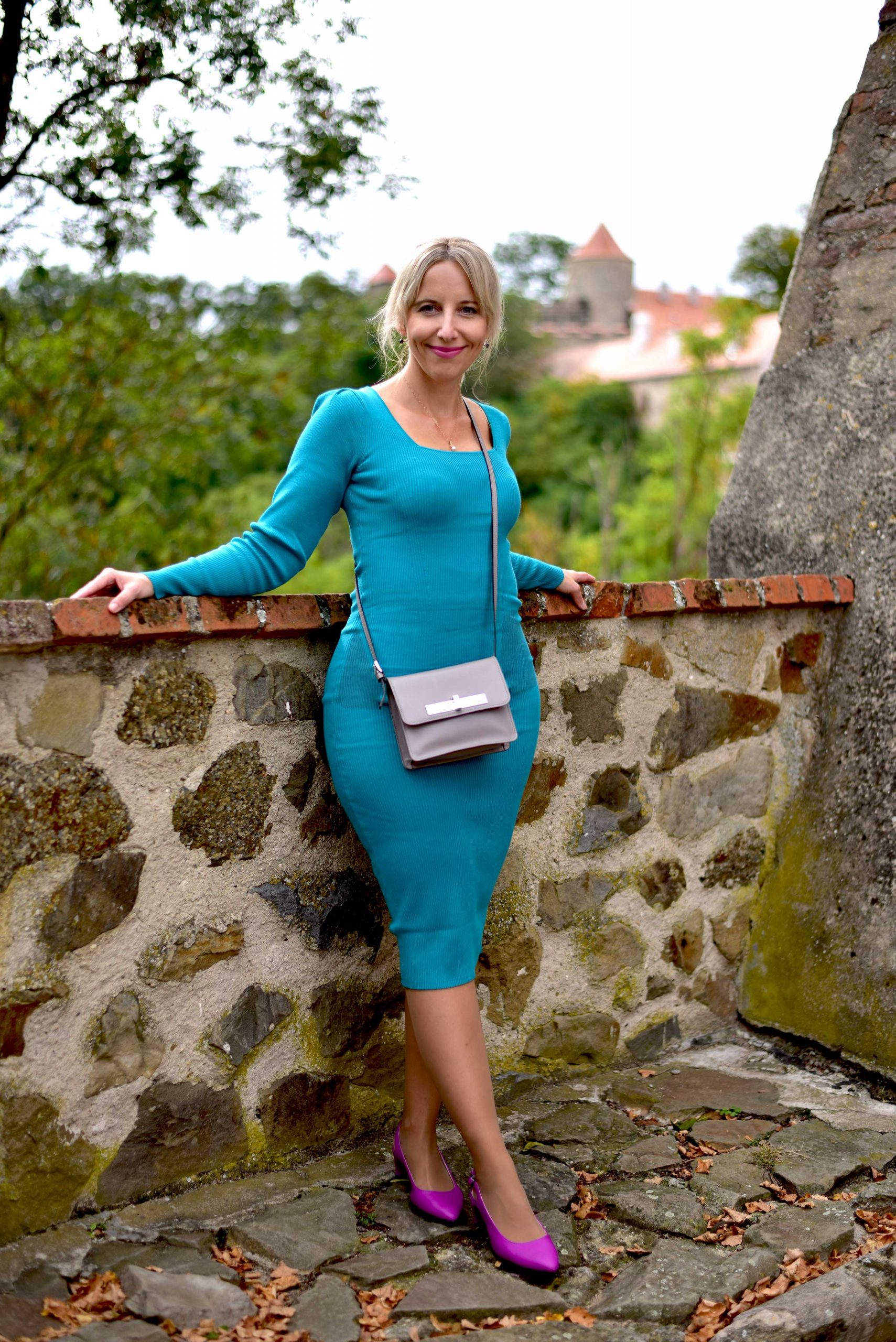 Protože mám studenou barevnost, přizpůsobila jsem tomu výběr zeleného odstínu. (Na fotkách se tento odstín jeví vždy do modra a to i na e-shopech. Je potřeba počítat s tím při nákupech.)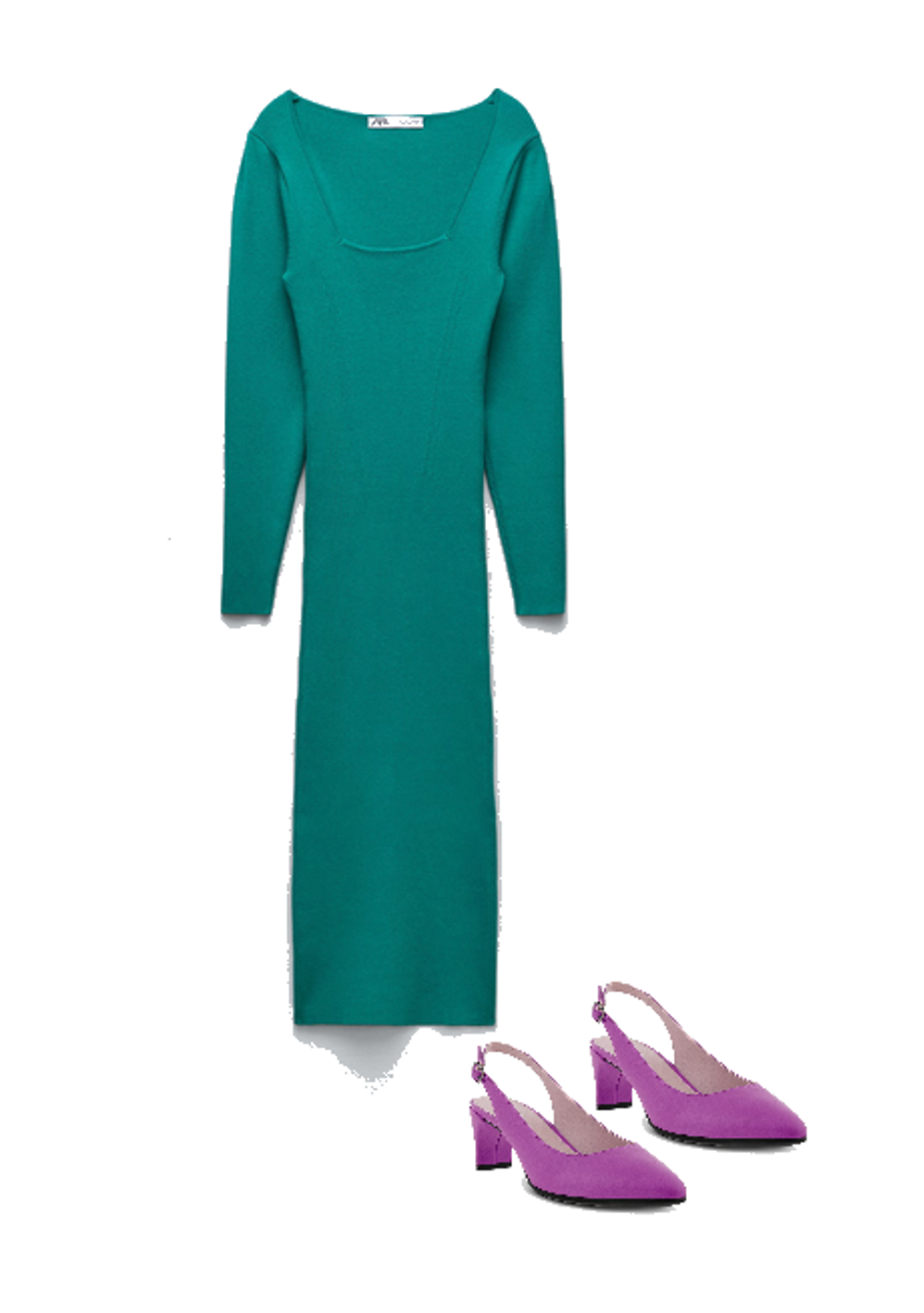 PS: Výlet na hrad Veveří je příjemným zpestřením nedělního odpoledne. Dýchne na vás historie a příjemná obsluha vám připraví dobrou kávu. Některá místa jsou ale bohužel v naprosto žalostném stavu, takže bych Veveří přála, aby se pro něj "našla" nějaká ta koruna na rekonstrukci :-).