Jedním z častých omylů, kterému lidé v souvislosti s barevnou typologií věří je ten, že pokud znám svoje barvy, mohu je mezi sebou libovolně kombinovat a vždy to bude vypadat dobře. I já jsem si touto fází prošla, než jsem zjistila, že určení barevného typu je jen první krok. V následujícím článku se chci věnovat základním možnostem, jak kombinovat barvy v outfitu tak, aby celek působil harmonicky a nevyvolával chaotický dojem. Případně aby to nevypadalo, že jste na sebe oblékly to, co na vás ráno vypadlo ze skříně.
Základní pomůckou, kterou budeme používat je barevné kolo: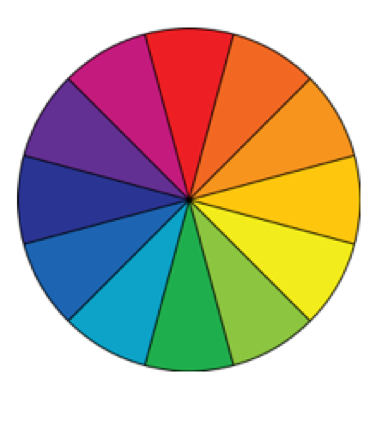 Monochromatický vzhled:
Monochromatického vzhledu dosáhneme za použití jedné barvy, která může (ale nemusí) být použita v různých odstínech: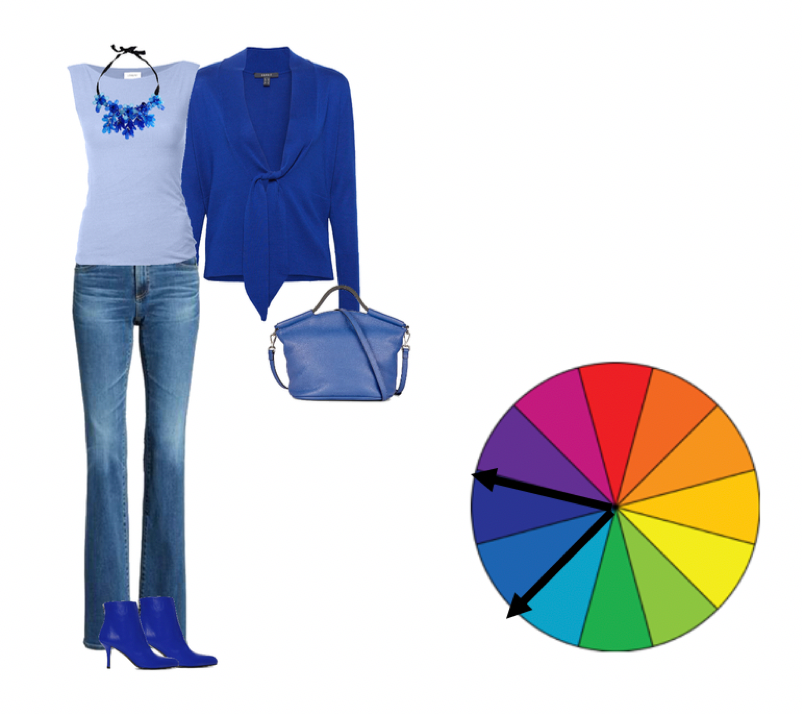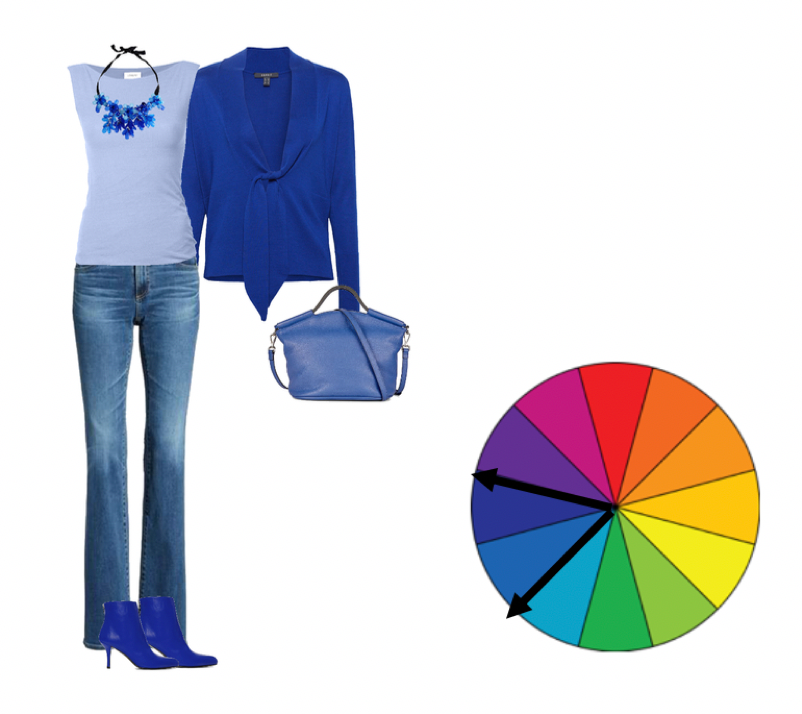 Analogické kombinování
Analogického vzhledu dosáhneme kombinováním 2 až 3 barev, které leží v barevném kruhu těsně u sebe. Například: žlutá, žlutozelená, teplá zelená. Nebo modrá, teal, studená zelená.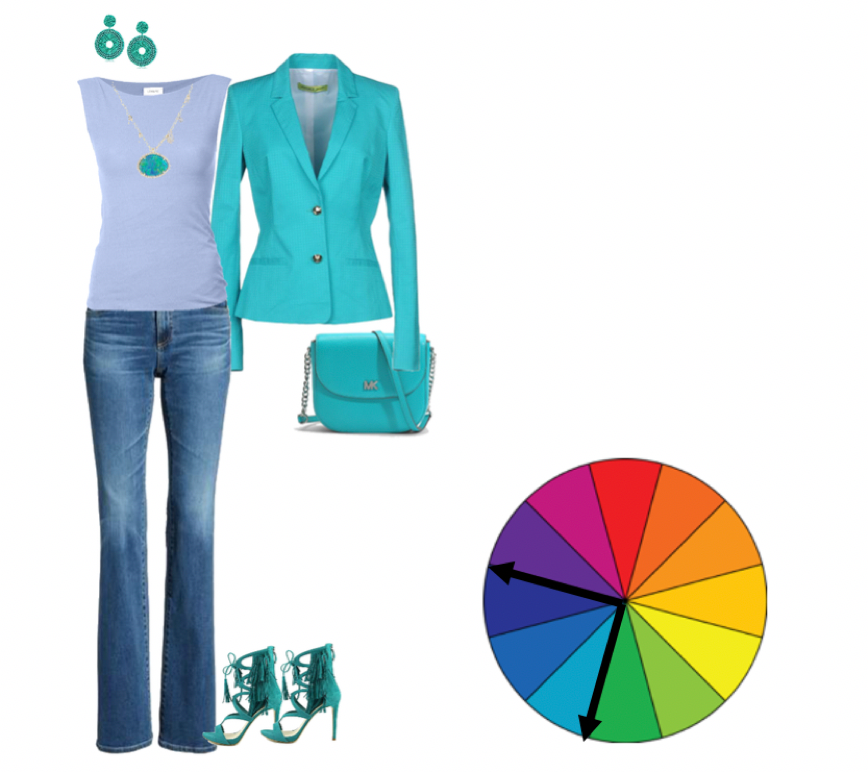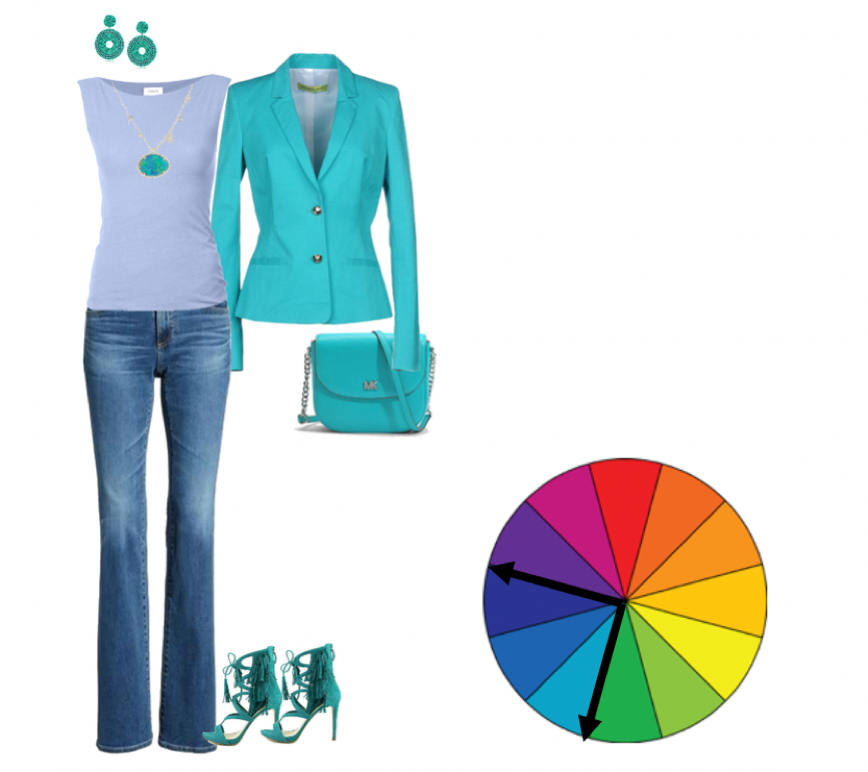 Doplňkové barvy:
Doplňkové barvy leží v barevném kruhu naproti sobě: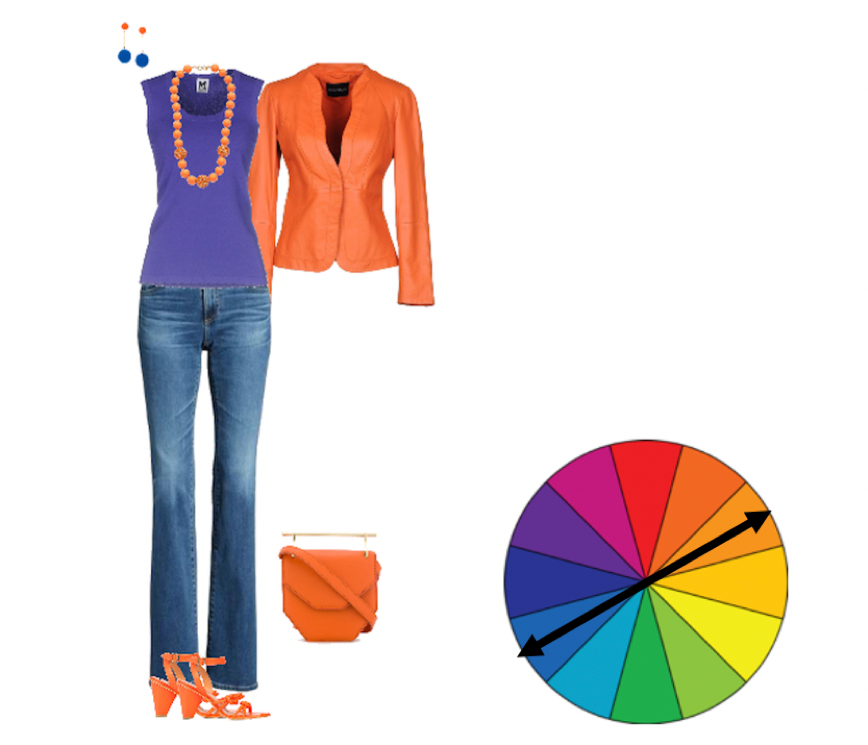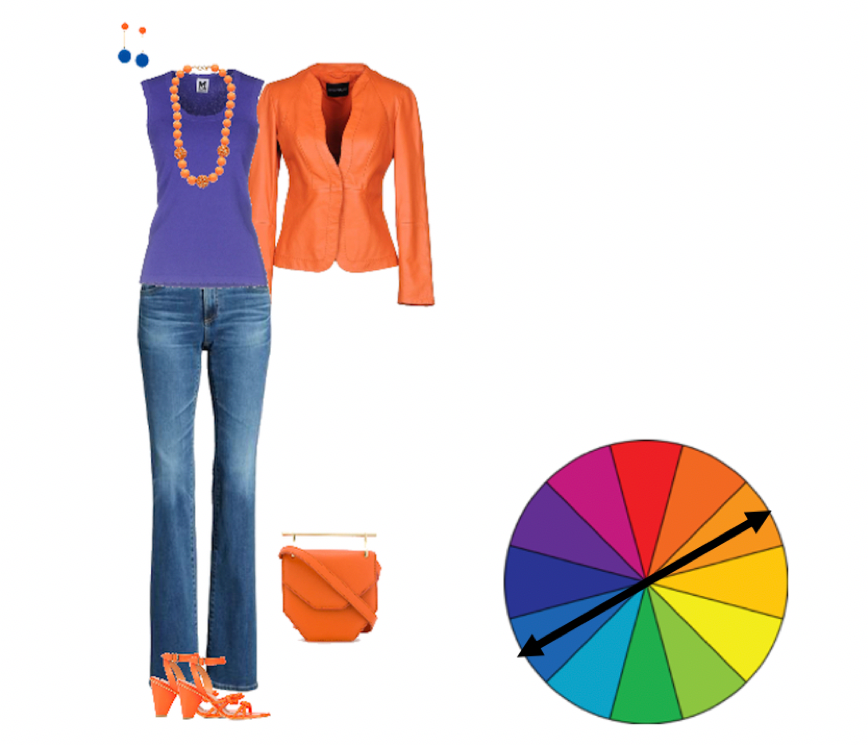 Přilehlé doplňkové barvy
Jsou to 2 barvy ležící po obou stranách protilehlé (doplňkové) barvy: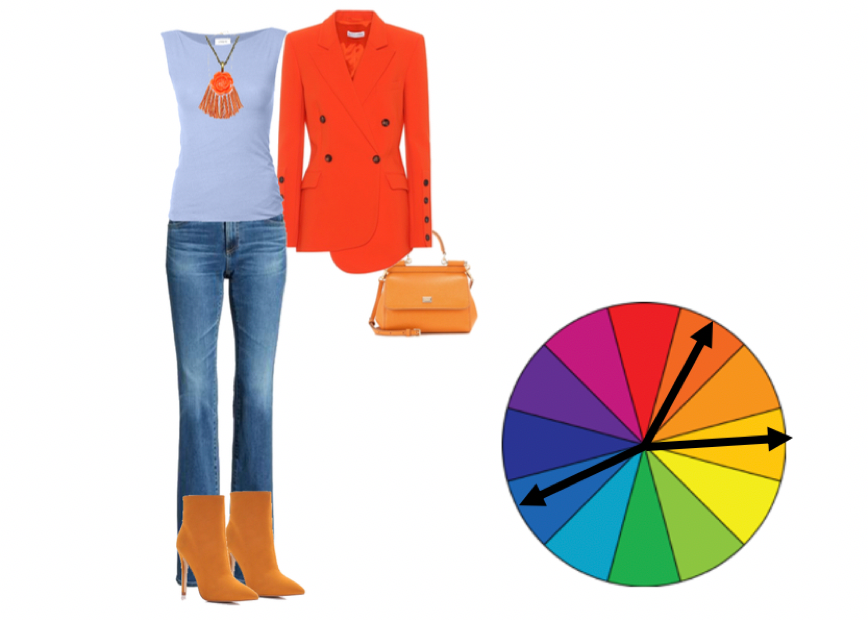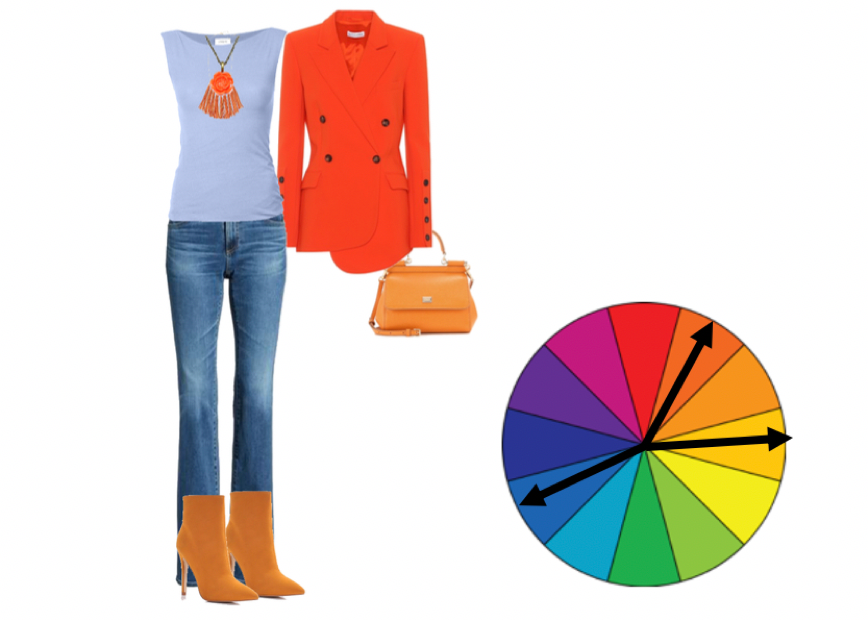 Triáda
Tři barvy, které se na barevném kruhu nalézají ve stejné vzdálenosti od sebe. K úspěšnému vytvoření triády je třeba zvolit dvě dominantní barvy a třetí použít jen jako akcent.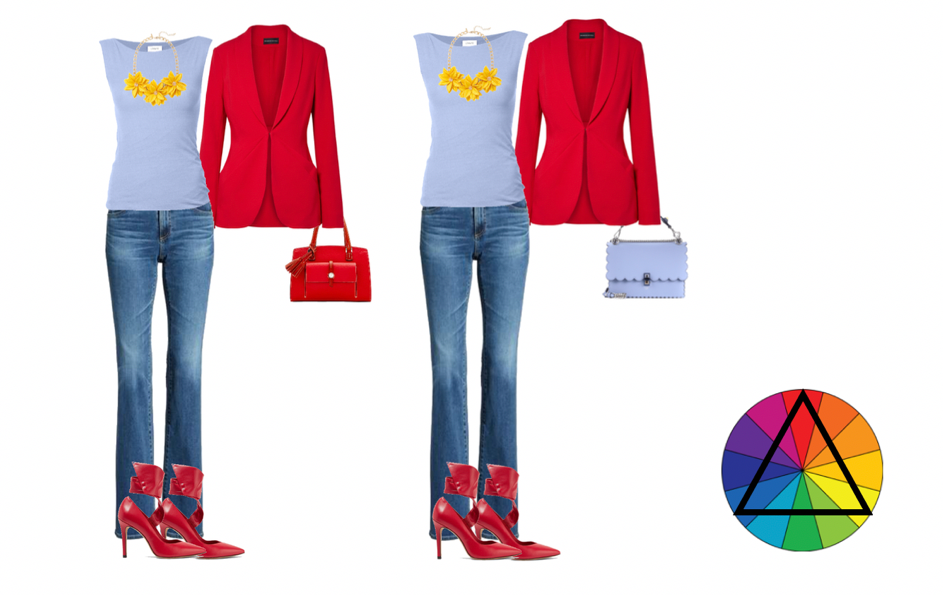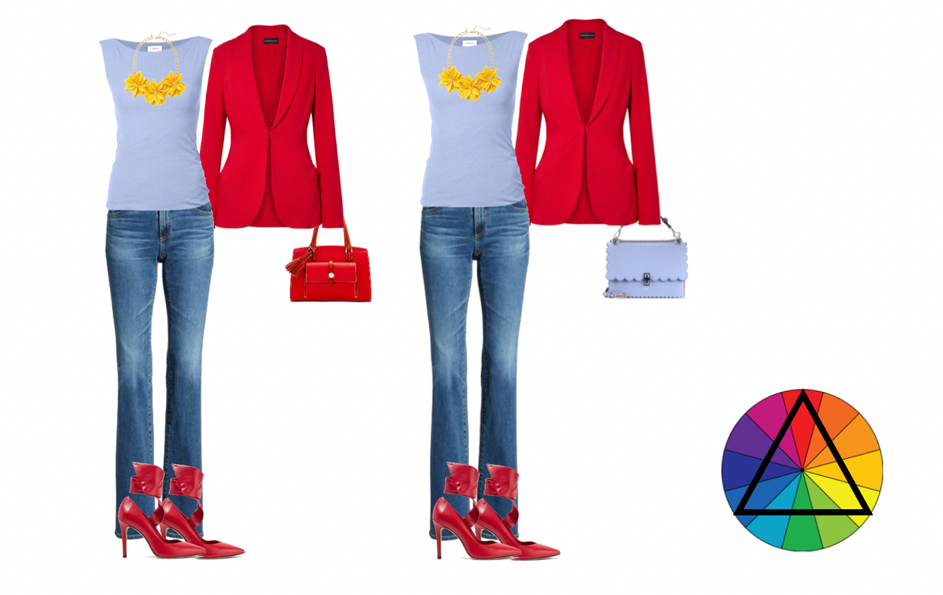 Neutrál + 1 barva
Na závěr pak zmíním oblíbenou kombinaci neutrál + 1 barva. Tuto kombinaci může nosit podstatě kterákoliv žena a může v ní vypadat dobře. Výraznější typy žen by však měli dávat pozor na to, aby na nich celek nepůsobil fádním či nudným dojmem.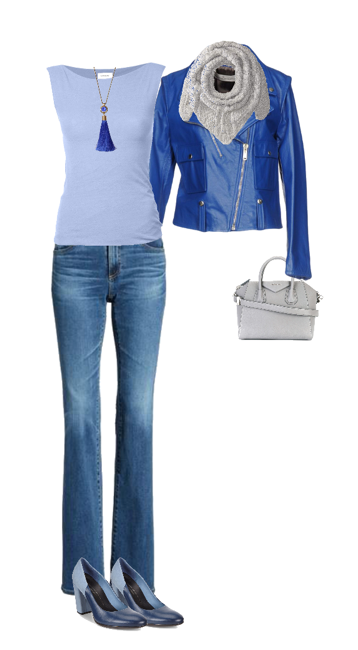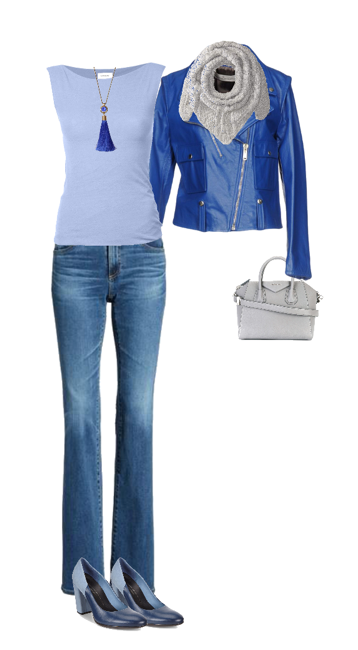 Máte svoje oblíbené barevné schéma? Anebo vás spíš zajímá, které by vám slušelo nejvíc? Kromě vaší barevnosti o tom rozhodují ještě další 2 faktory. Je to tmavostní a barevný kontrast a tyto informace jsou součástí určení barevného typu podle ACS. Svoji roli hraje samozřejmě i vaše osobnost, případně pracovní dress code atd. Jedním z cílů konzultace ACS je nalést způsob kombinování barev tak, aby vám to slušelo a zároven jste se cítili vesvých barvách dobře.