V dnešním článku bych se chtěla věnovat hnědé barvě, protože v současnosti je jí v obchodech všude plno a možná taky přemýšlíte, na co si dát při jejím výběru pozor. Zatímco s tmavostí a čistotou barvy si u hnědé poradíte poměrně snadno, problém nastává s barevnou teplotou. Zkusím vám tedy dát pár tipů, jak barevnou teplotu hnědé rozlišit.
Abychom zchladili hnědou, musíme do ní přidat růžovou (což je vlastně světlejší a studenější forma červené). A přesně tuto otázku si můžete v obchodě položit. Byla do této hnědé přidaná trocha růžové? Zanechala na výsledném odstínu svoji stopu? Další možností je, že k růžové byl přidaný i o něco větší podíl bílé. Takové odstíny jsou světle hnědé a vypadají jako káva s mlékem. Třetí možností je, že do hnědé byla přimíchána černá. Výsledná barva je tmavá a studená a bývají to odstíny, které velmi sluší tmavým a studeným typům, protože bývají velmi podobné barvě jejich vlasů.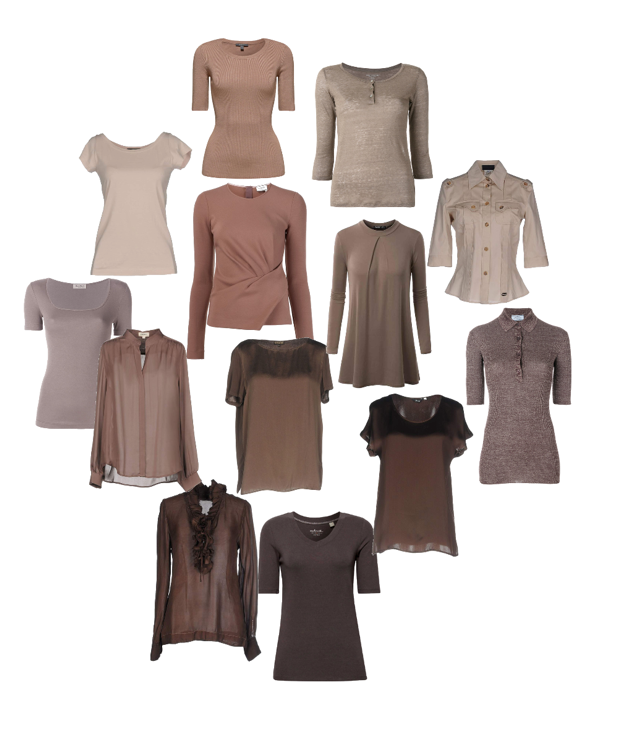 Teplé odstíny jsou takové, ve kterých cítíme kapku žluté. V tmavší verzi je míváme ve zvyku označovat jako čokoládové a bývají to odstíny, které vnímáme jako "typickou hnědou".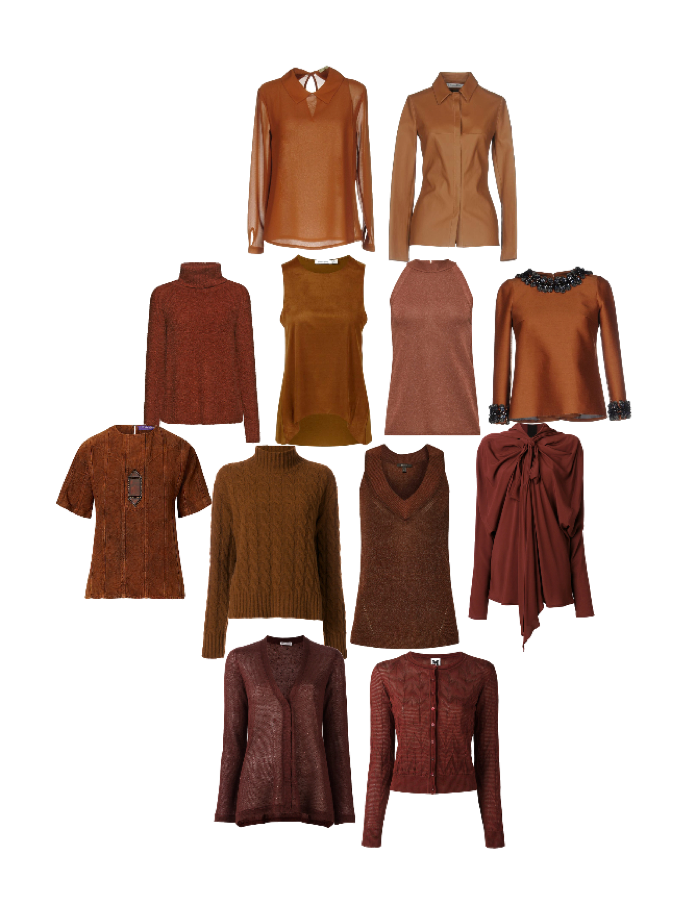 Pokud jste náhodou po minulém a dnešní článku získaly pocit, že se to nikdy nenaučíte rozeznat, tak nebojte. Mám pro vás dobrou zprávu. Když jsem psala tento článek, nakoukl mi manžel přes rameno a říká: "O čem píšeš o hnědé? To je ale škaredá sukně".
Já říkám: "Neboj tu nebudeme kupovat, je teplá".
A manžel na to: "Já vím, to jsem poznal, nežiju s typologem první den."
Takže přátelé, pokud se to naučil rozeznávat můj manžel, naučíte se to taky.