Dnešní článek bude tak trochu změna, protože změna je život. Do naší skupiny přibylo pár nových lidí a tak jsme si pod heslem " opakování, matka moudrosti" řekly, že by bylo dobré opět ukázat, jakou výhodou je pracovat s barevností. Nafotily jsme pro vás sérii fotografií ve vhodných a nevhodných barvách. Fotky nereflektují negativní/pozitivní dopad přesně. To není možné, protože zejména mobilní telefony barvy automaticky mění podle svého uvážení, takže je mnohdy musím upravovat nikoliv proto, abych výsledek vylepšovala od reality, ale proto abych ho realitě přiblížila. Přesto si myslím, že je to zajímavé.
Každá barva má 3 barevné vlastnosti : Tmavost, teplotu a čistotu.
Na následující fotografii je Peťa v teplé a studené barvě. Modré tričko vypadá na Peťi lépe, protože Peťa má má studenou barevnost. Tmavý odstín s Peťou navíc harmonizuje mnohem více, než světlé oranžové tričko. Kdybychom si položily otázku, jestli je Peťa Sněhurka, tak určitě ano :-).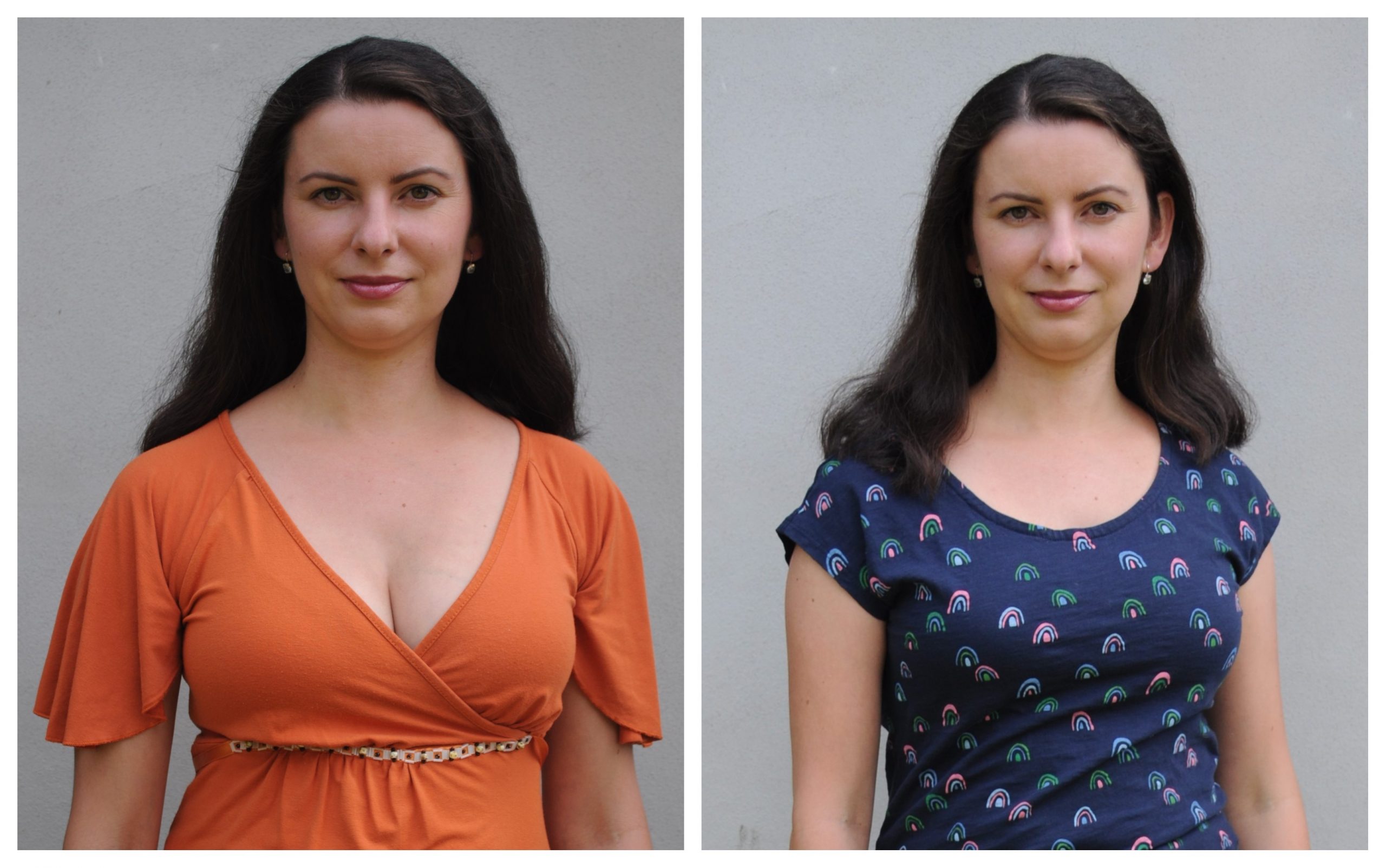 Čistota barvy dovede napáchat taky pěknou paseku. Na následujících fotografiích je Jarka v příliš čistých, teplých a pro ni křiklavých barvách a v mírně tlumených teplých odstínech. Jak později konstatovala, příliš jasné barvy na ní působí až agresivně.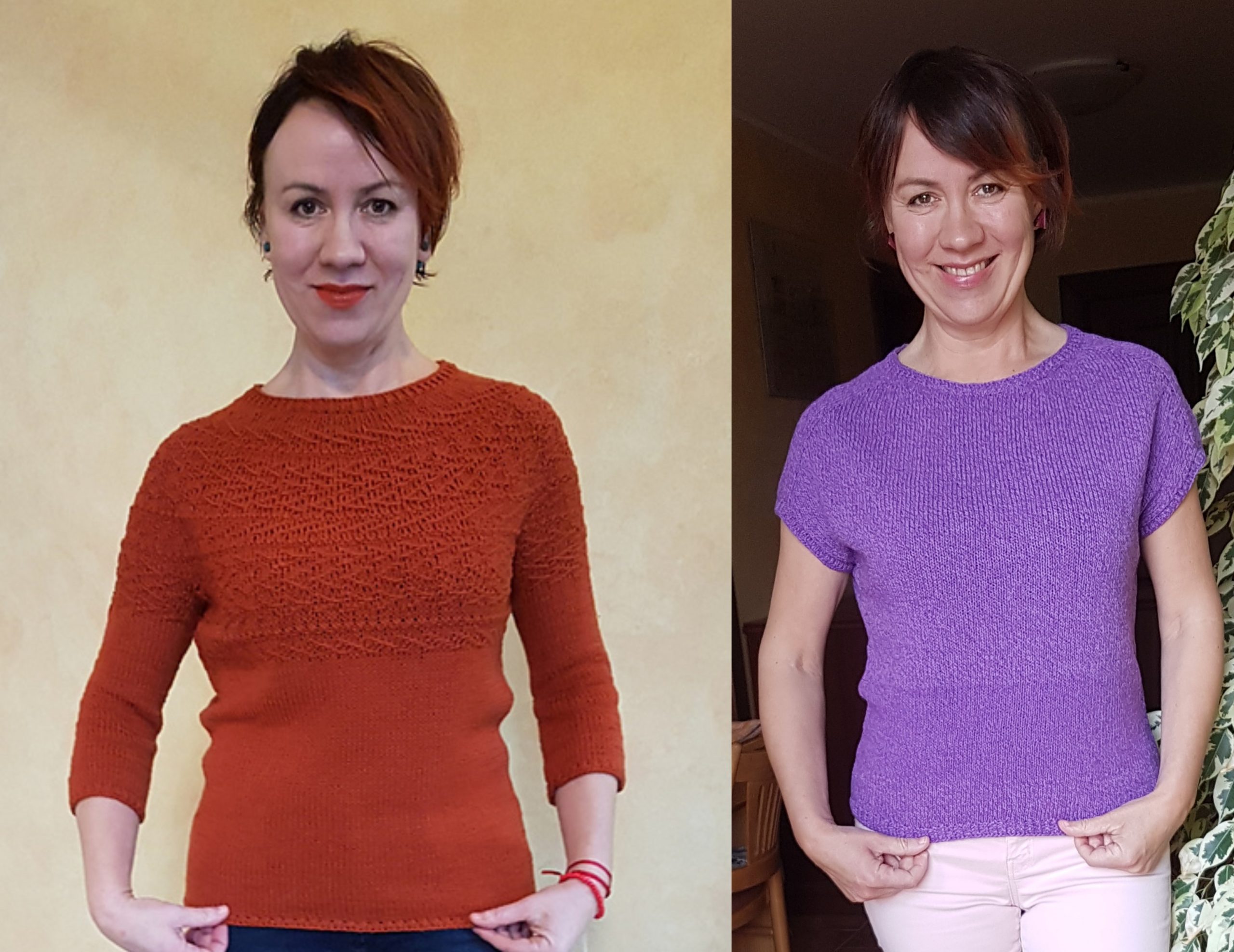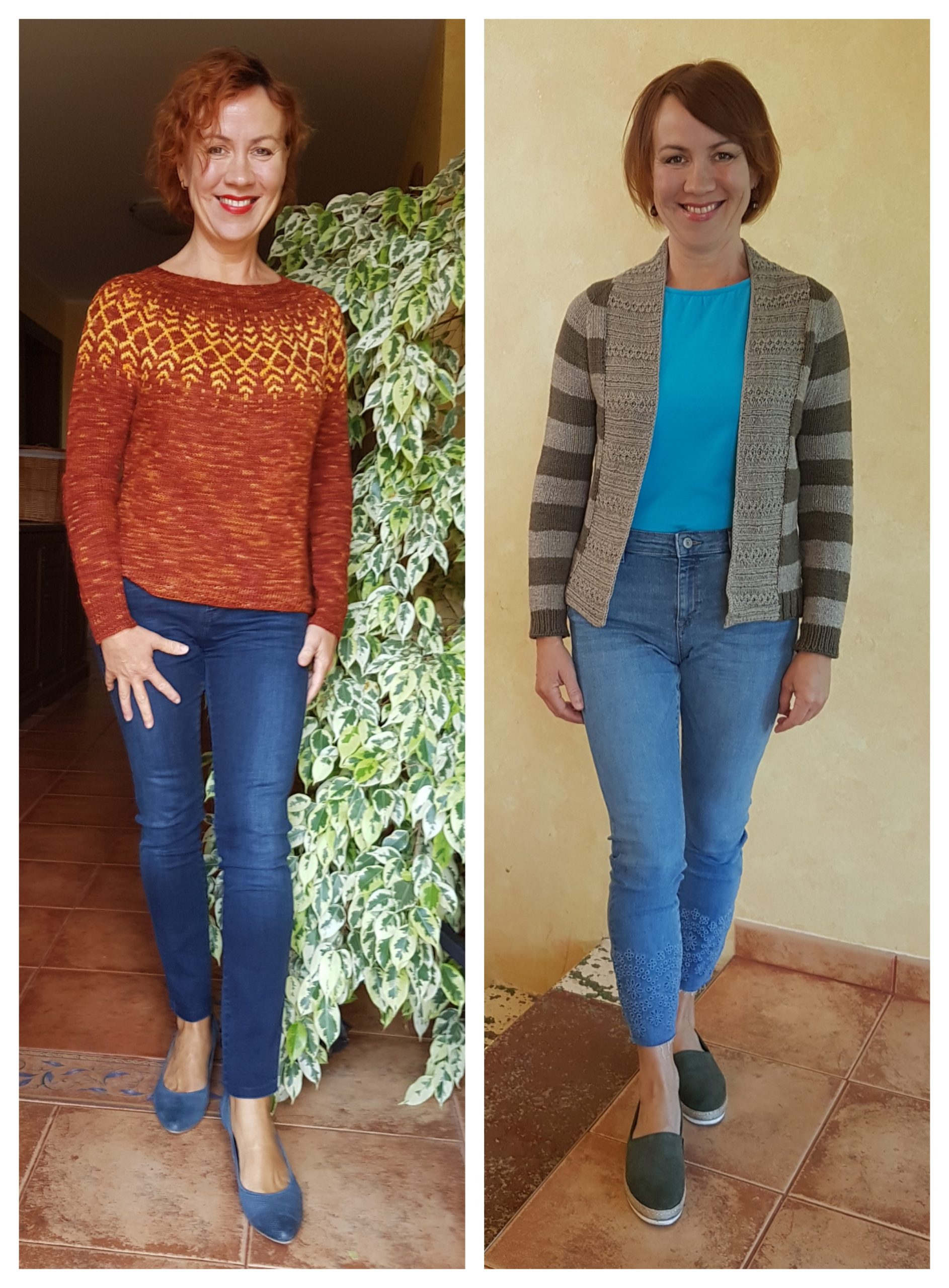 A já jsem pro vás připravila porovnání s testovacími sadami. První je srovnání teplých a studených barev. V teplých barvách vypadám velmi nepřirozeně a nezdravě žlutě, zkuste si mě představit v oranžových šatech. Vždy, když nemáte například ideální světelné podmínky, nebo třeba vybíráte látku či přízi podle vzorníku a nemůžete se rozhodnout, zkuste si samy sebe představit v šatech, nebo kabátě té barvy. Šlo by to ?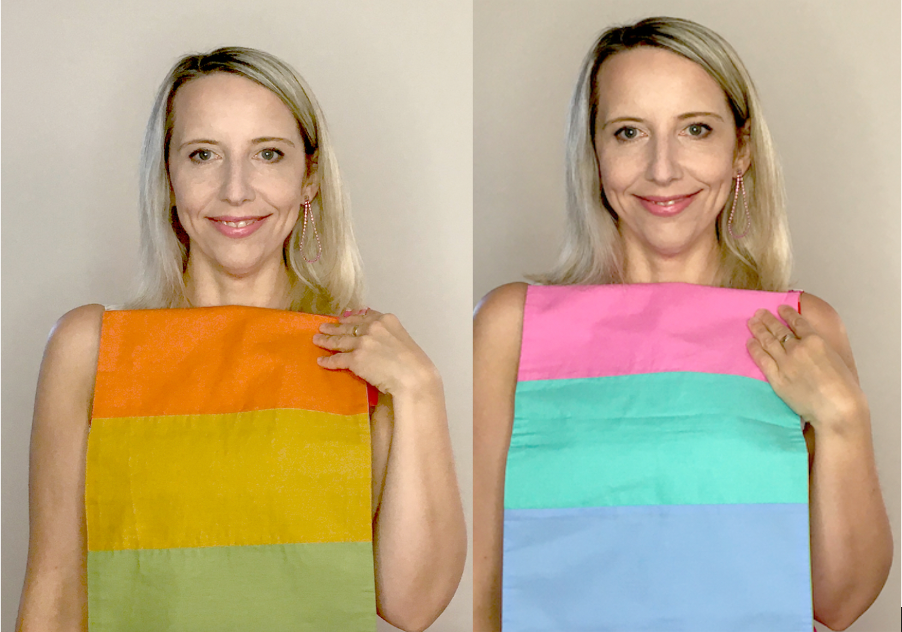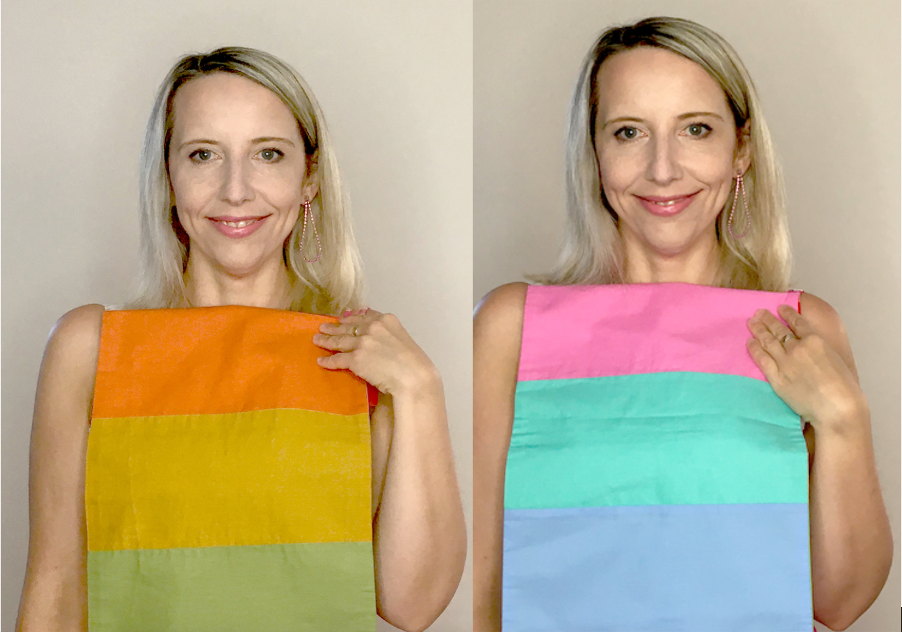 Porovnání čisté a tlumené barvy. V tlumené barvy mají tu moc, že ze mě udělají šedou myšku.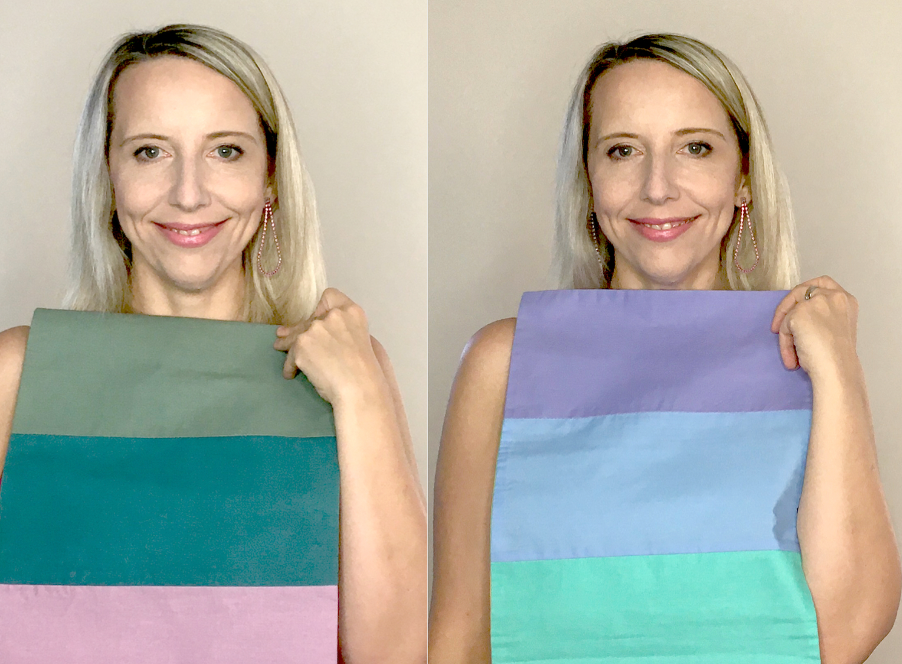 A na závěr světlá a tmavá barva. Pokud jste světlý typ, budou pro vás tmavé barvy přirozeně příliš těžké. Pokud je chcete, nebo musíte nosit, pomůže odhalený dekolt, stříbrná/zlatá nitka, případně zjemnění krajkou.