V dnešním příspěvku ještě jednou ukážeme šaty. Chtěly jsme sice už trochu změnit téma, aby to nevypadalo, že nic jiného, než šaty nenosíme, ale pak nám cvrnkly do nosu následující dvoje šaty, na kterých je zajímavé to, že oboje dvoje mají v podstatě stejný (květinový) motiv, liší se ale barevností. A vzhledem k tomu, že jsou to pro nás z hlediska barevnosti naprosto ideální, říkaly jsme si, že je to výborná příležitost k tomu, opět trochu otevřít téma výběru vzoru. Je totiž poměrně typické, že se po konzultaci určení barevného typu začnete tak trochu bát, zda vyberete vzor správně a tak se jich raději vzdáte.
Jasné růžové květy pro mě :
Já mám studenou, světlou a zároveň jasnou barevnost. Proto mně sedí bílé květy na jasném růžovém podkladu.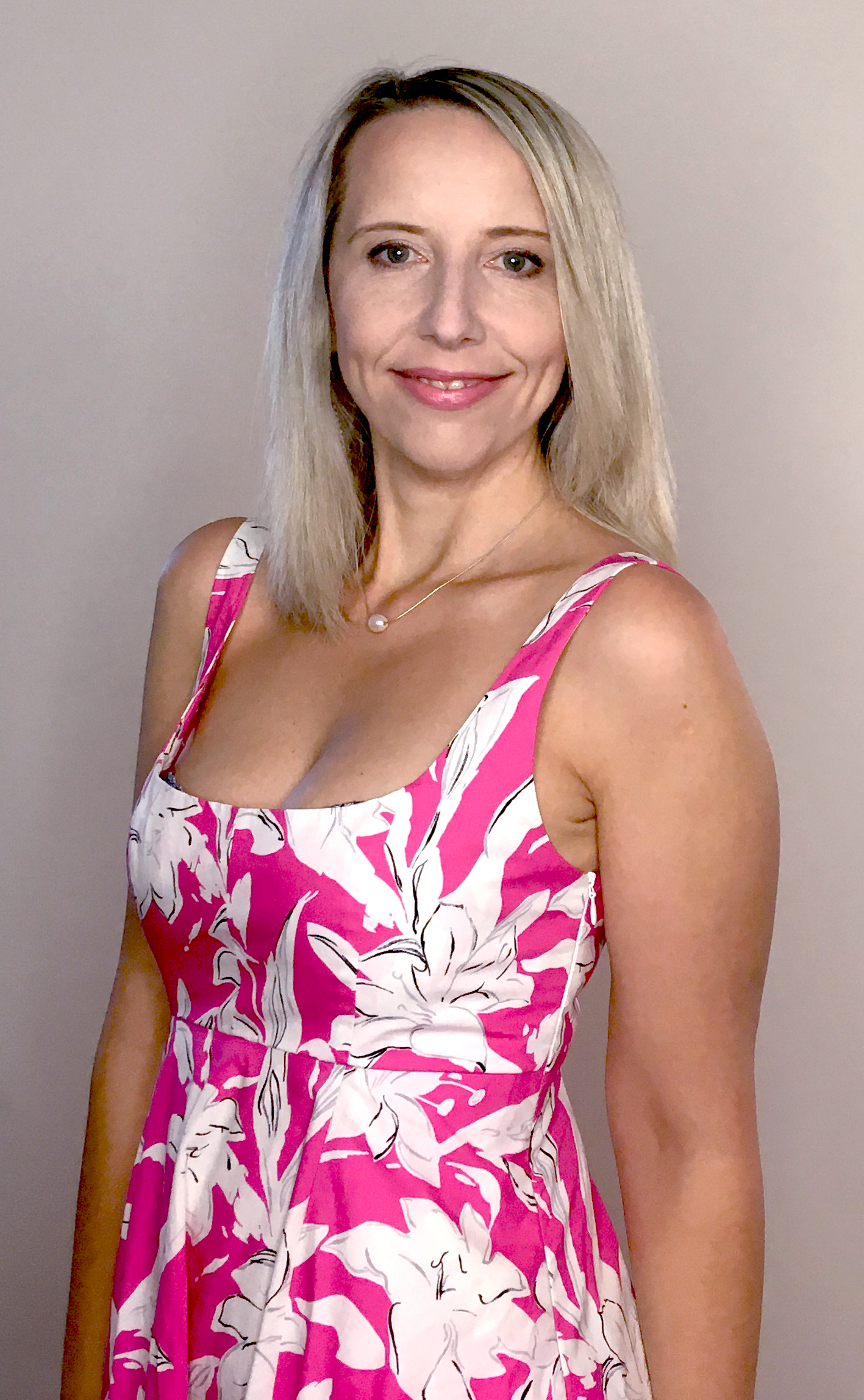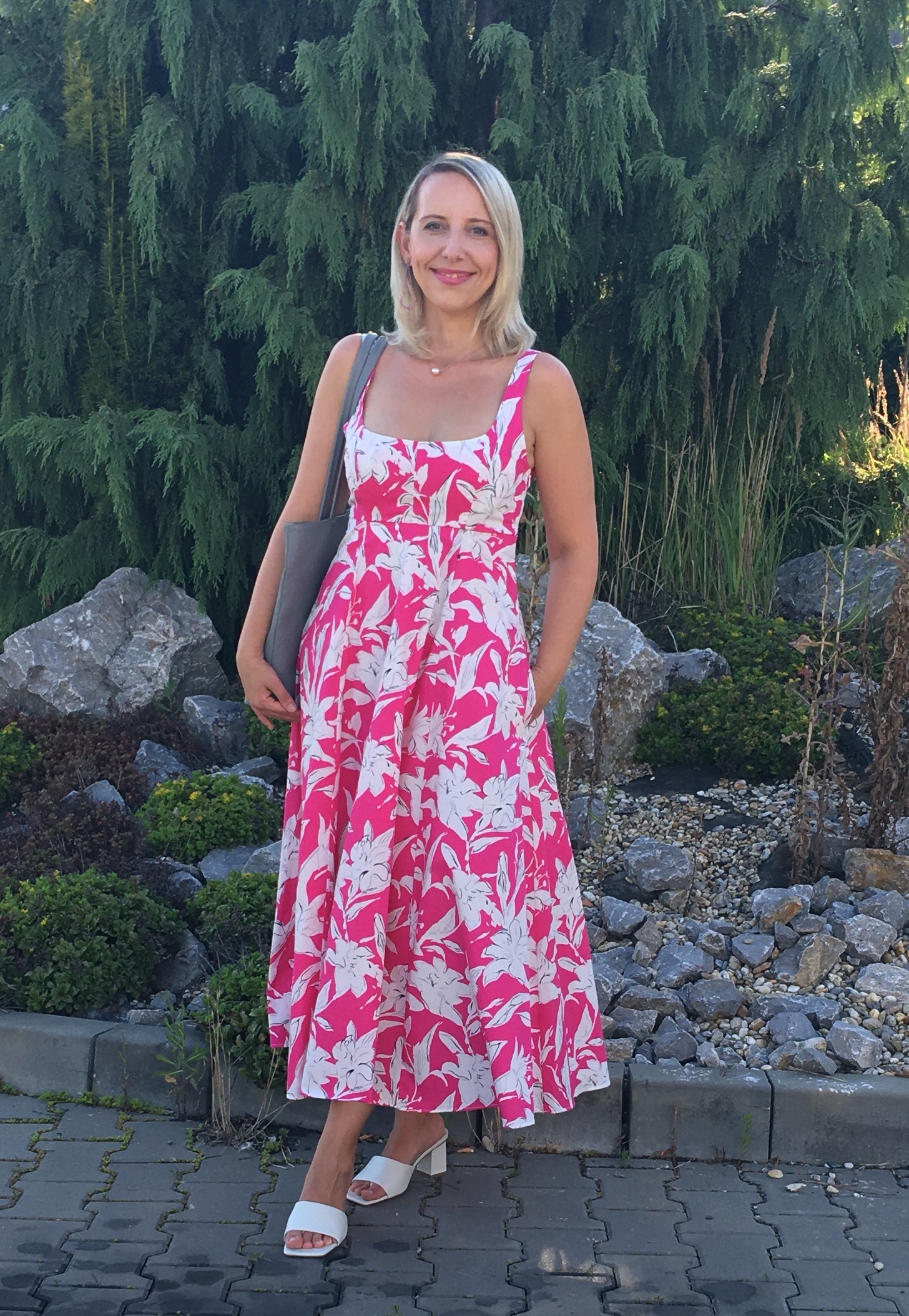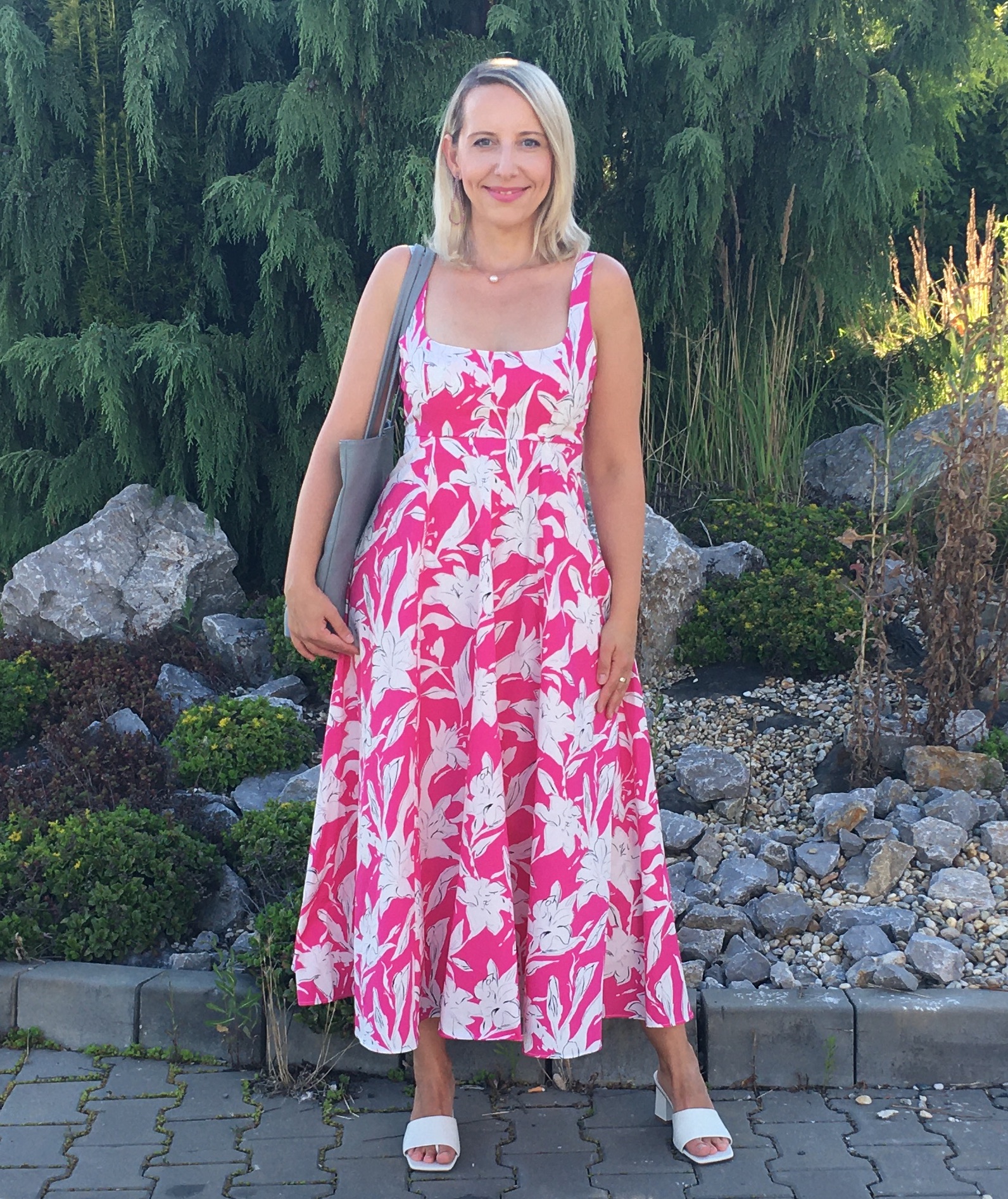 A husté tmavě modré květy na bílém podkladu pro Peťu.
Peťa je tmavý, studený a mírně tlumený typ. To znamená, že sice nesnete tak jasné ( až trochu křiklavé) odstíny jako já, ale na druhou stranu si může dovolit nosit tmavší barvy, ve kterých bych já vypadala unaveně a dělaly by mě starší. Navíc Peťa si může dovolit kombinovat je do vyššího tmavostního konstrastu. To znamená, že kombinace tmavé + světlé barvy jí velmi sluší a nepřebije ji.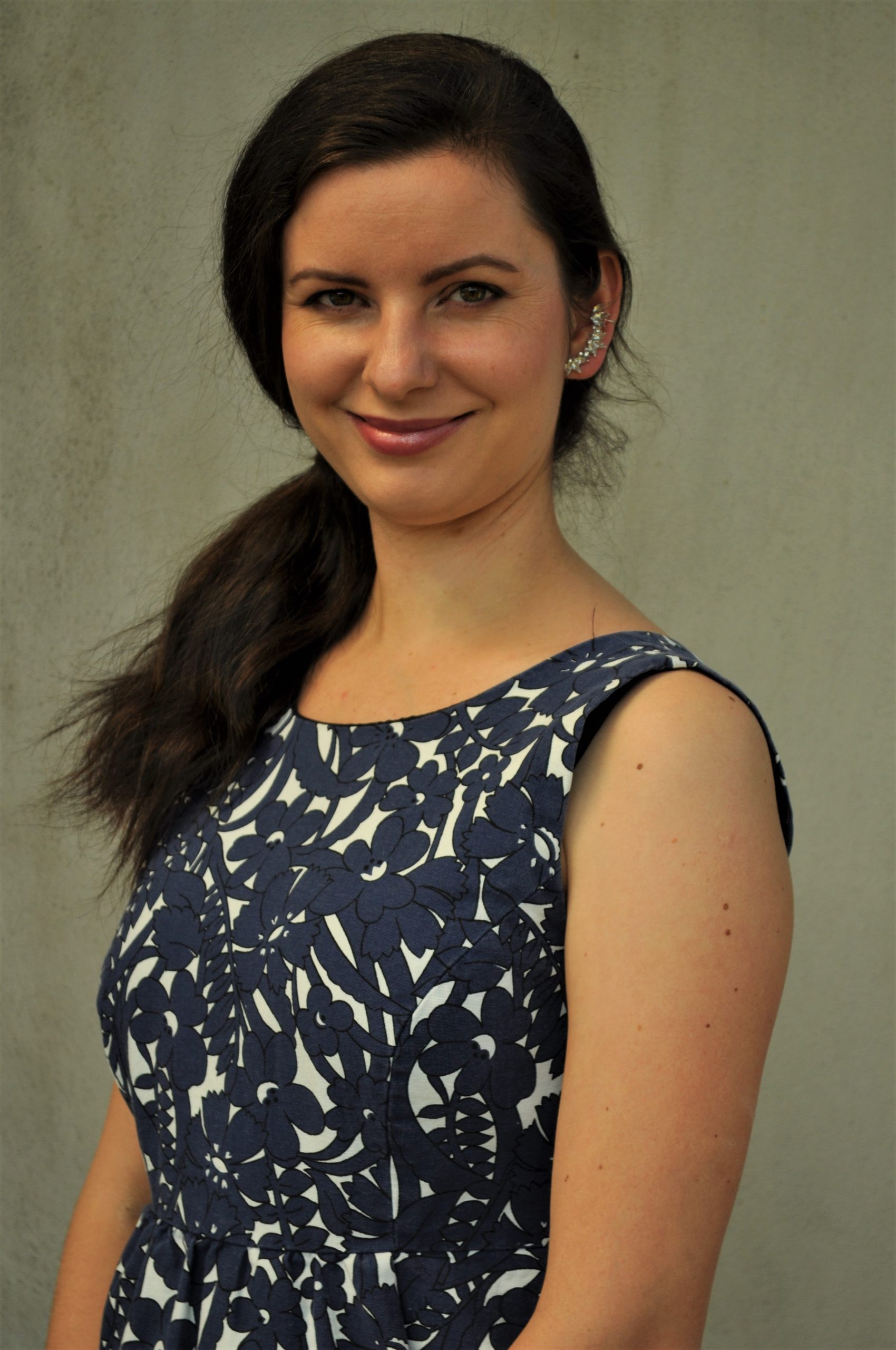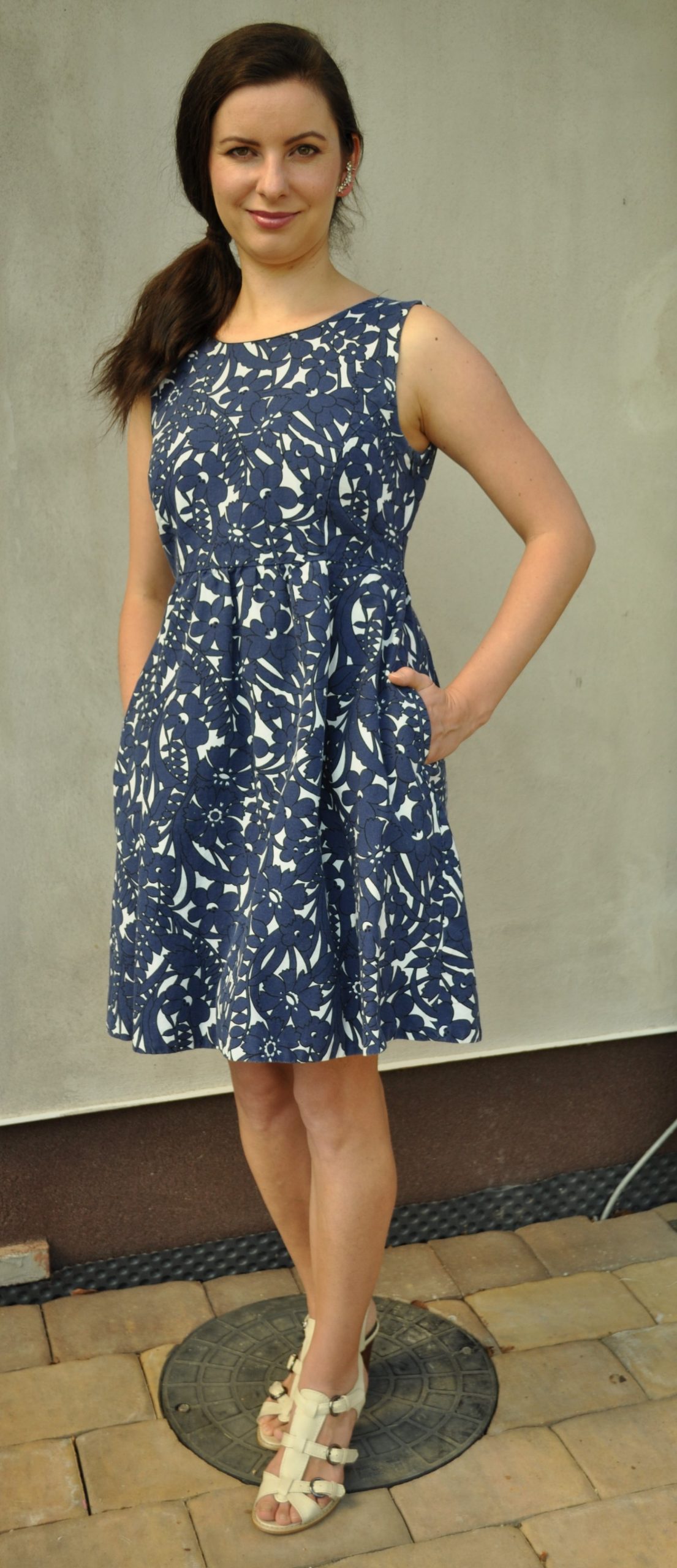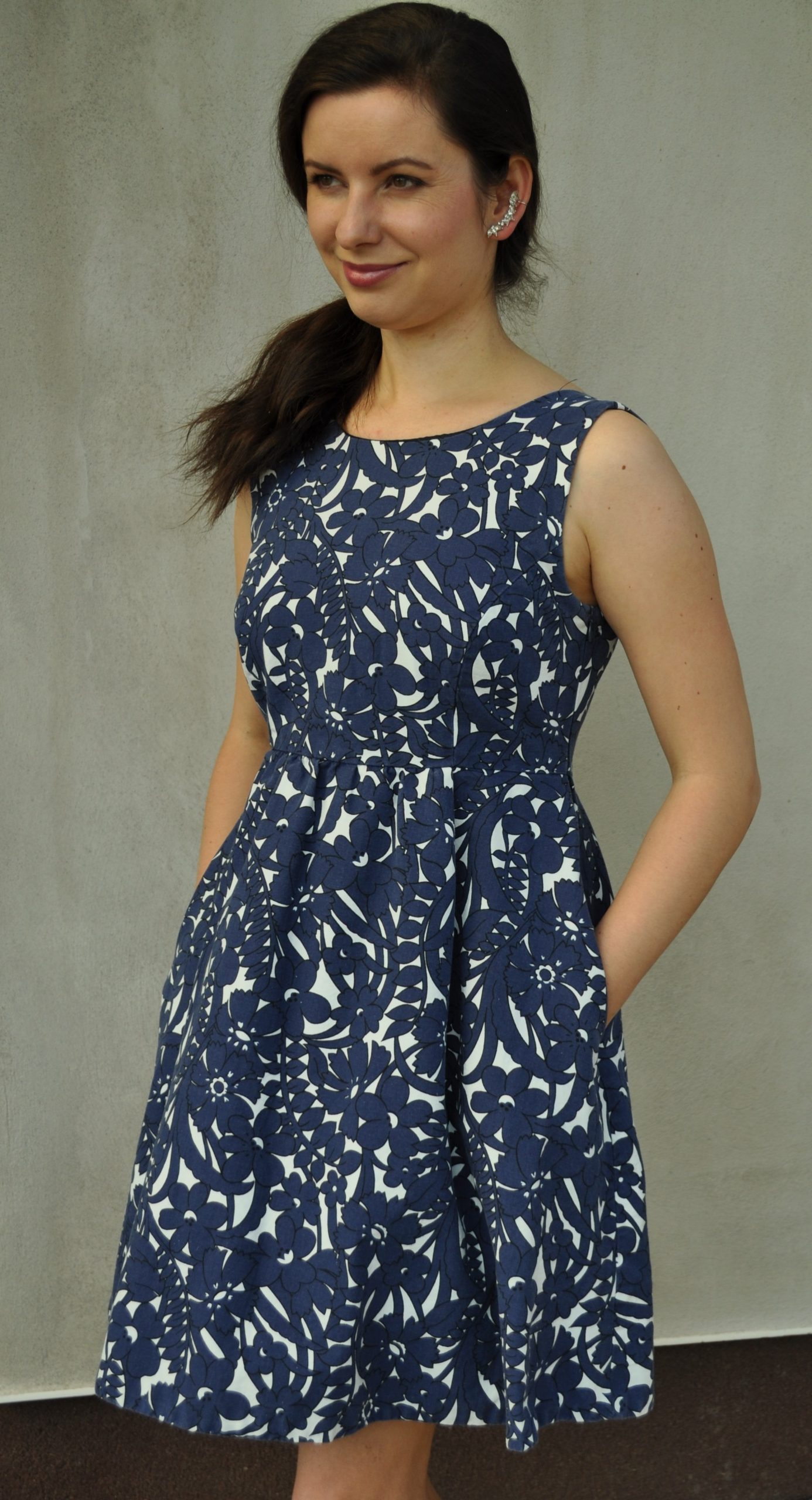 Na závěr přidávám fotky vedle sebe, pro porovnání rozdílu naší barevnosti a barevnosti vzorů, které nám sedí :