Růžová je barva, která vzbuzuje emoce. Je to barva aktivní a pozitivní. V naší kultuře je částí publika odmítaná, což je podle mě škoda. Velmi dobře funguje i jako akcent k barevně neutrálnímu outfitu. K častým předsudkům patří i to, že se jedná o barvu pro studené typy. Není to pravda, pouze je opět potřeba naučit se správně rozeznávat její odstíny.
Na následující koláži jsou teplé růžové odstíny :
Teplý růžový odstín nevypadá jako korálová barva. To už by přece nebyla růžová….ale jako pomůcku si můžeme představit, že teplá růžová má oproti studeným odstínům mírný korálový nádech. U některých tonů je to vidět více, u jiných – bližších pomyslnému teplotnímu středu- méně.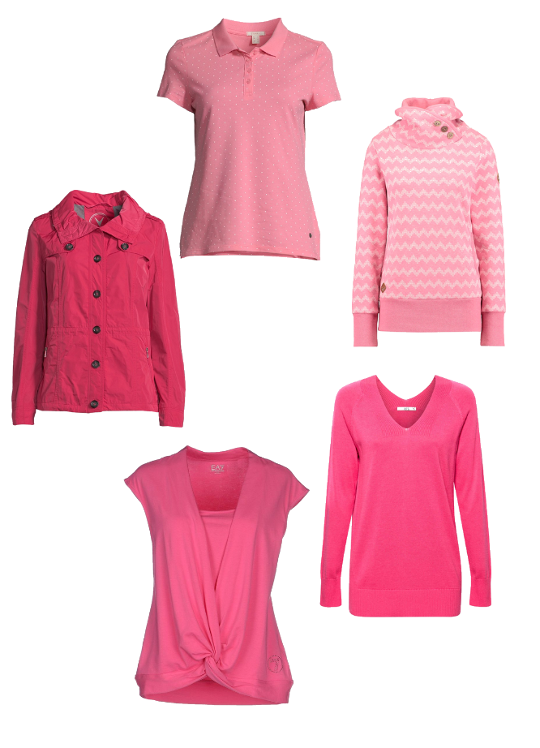 Studený odstín růžové barvy připomíná fuchsiovou. U růžové pozor, pokud patříte mezi studené typy, neplatí, že vám budou automaticky slušet všechny její odstíny (jako to známe například u modré). S růžovou to není tak jednoznačné. Obecně bych řekla, že v pořádku jsou odstíny připomínající jahodovou barvu , případně žvýkačku Hubabuba :-). Odstíny, které jsou blízké korálové (viz mikina na obrázku výše s cikcak vzorem, či polo triko) už nebývají tak slušivé.
Pojďme se podívat na některé studené odstíny růžové barvy :

Velmi důležitým faktorem u růžové barvy je její čistota. Pokud jste (stejně jako já) jasný typ, snesete i čistější odstíny. Pokud jste mírně tlumený, či tlumený typ, musíte si dávat pozor na to, aby vás růžová barva nepřebila.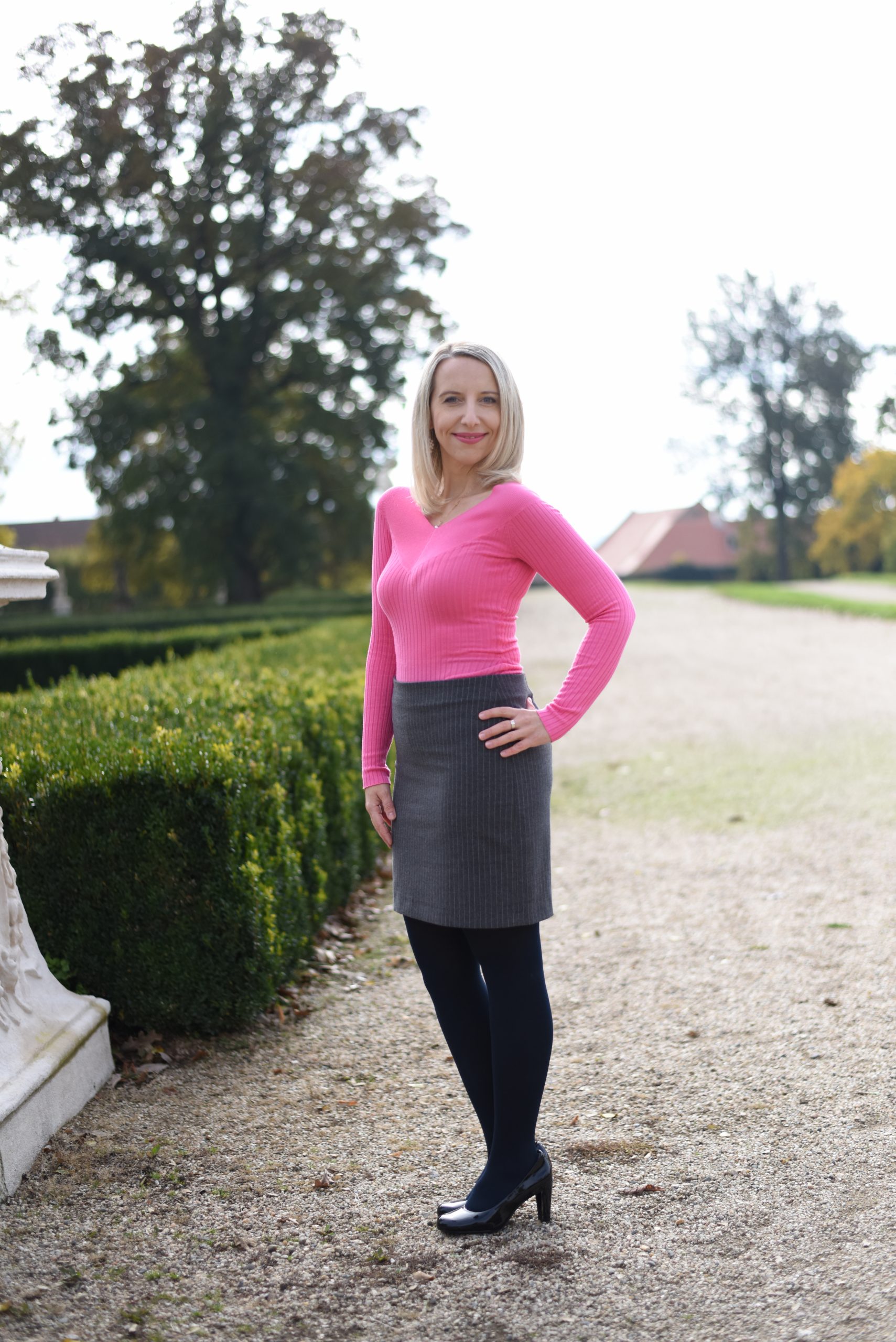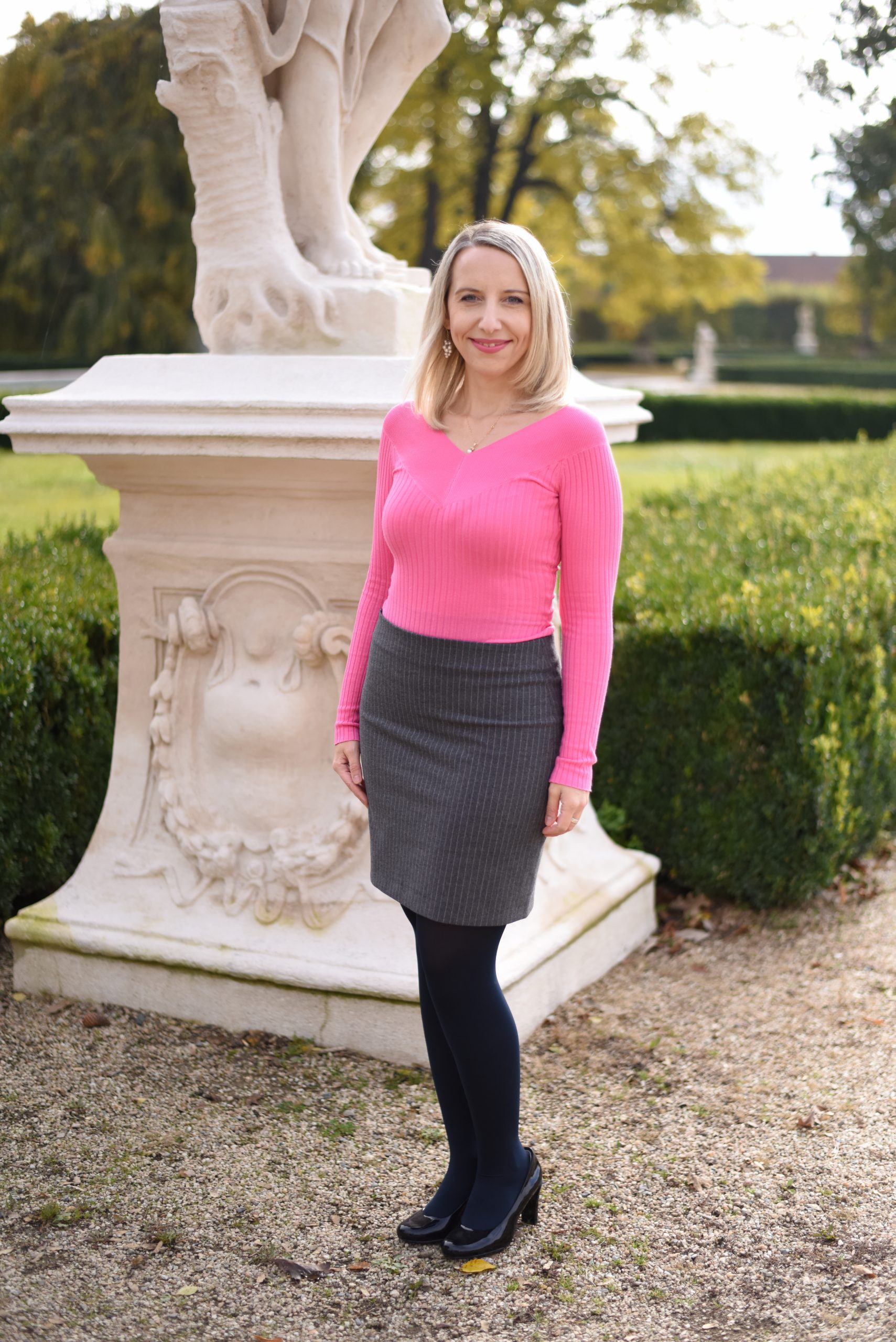 Jarka měla vždy ráda růžovou barvu a nafotila pro vás ukázku hezkého teplého odstínu, který jí sluší.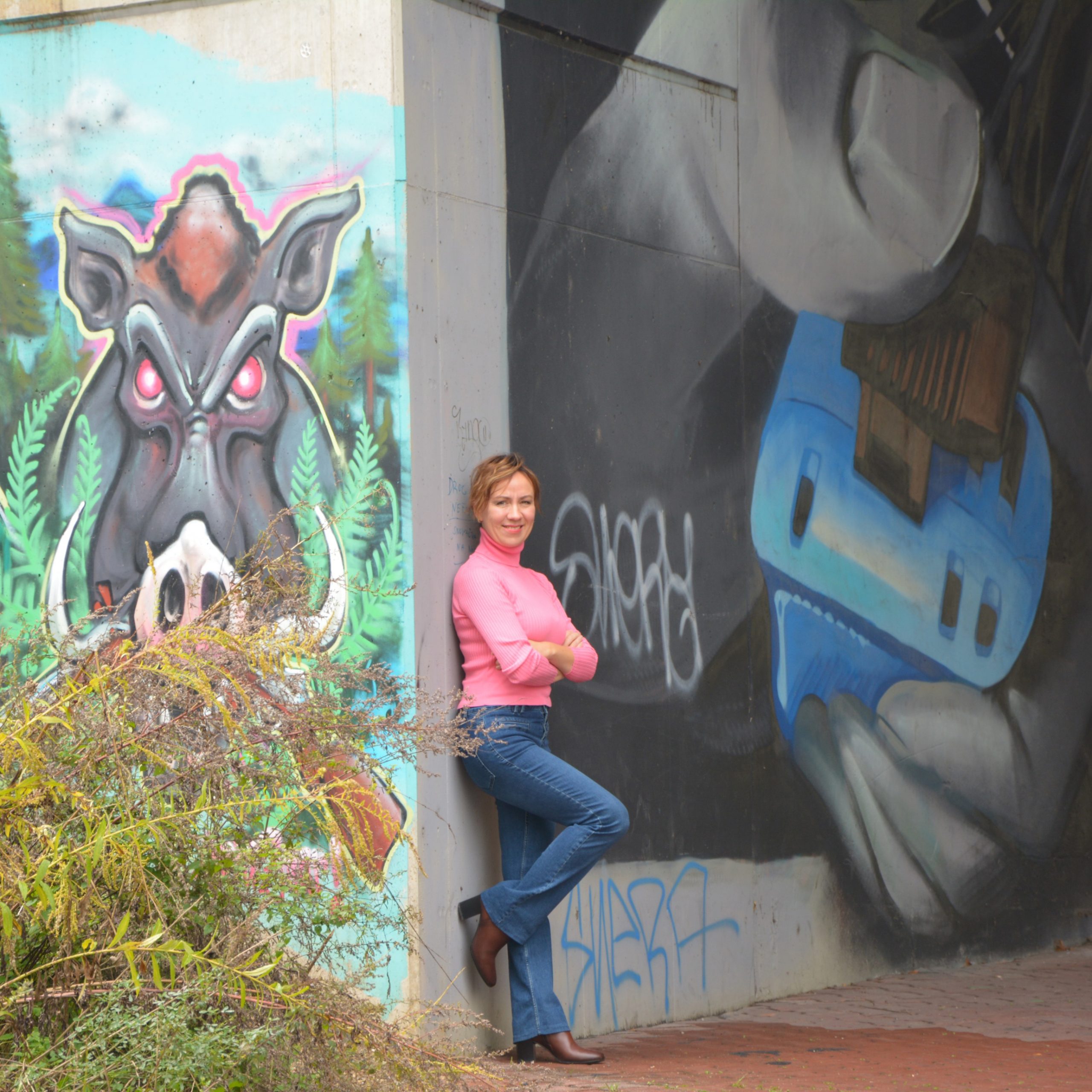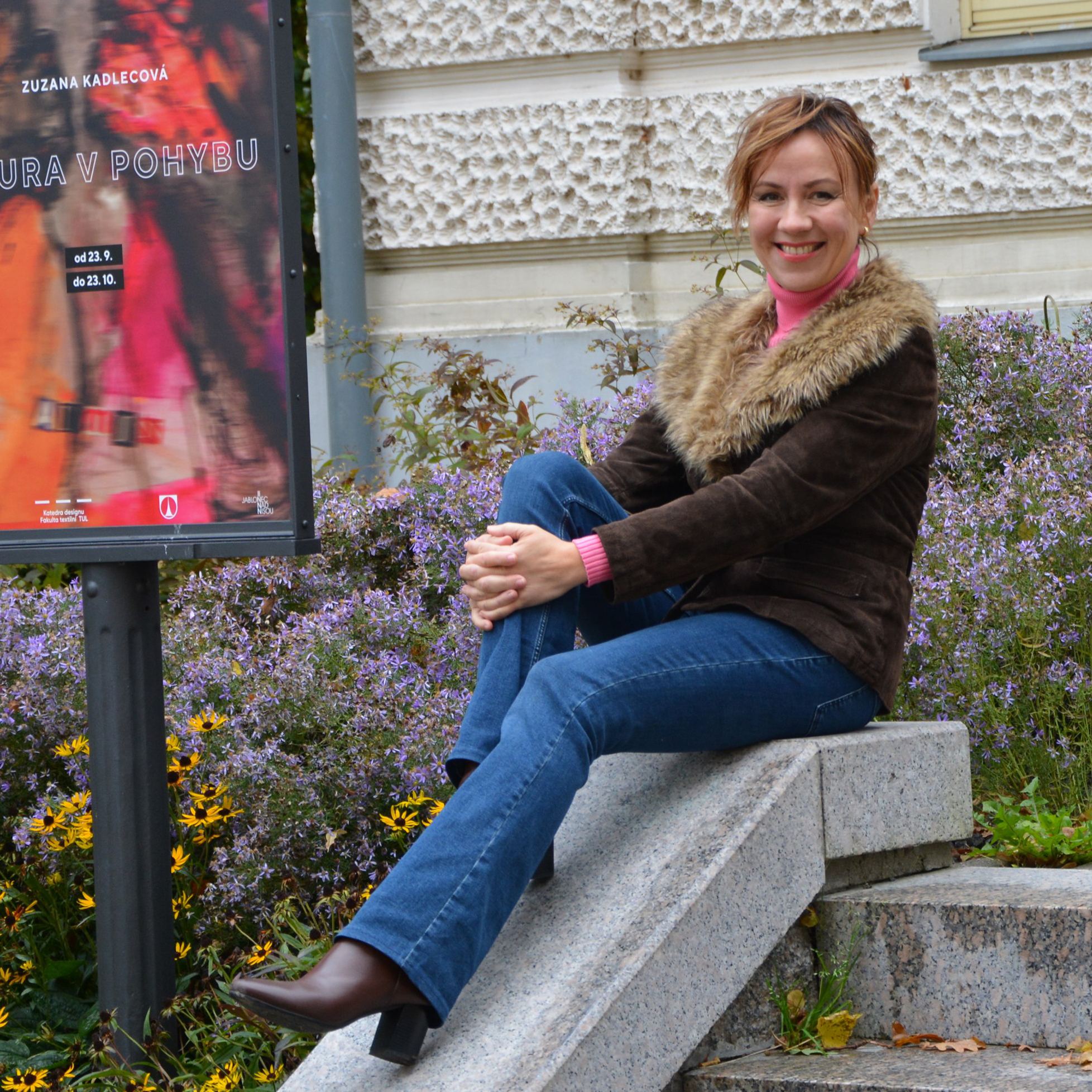 Pokud jste tmavý typ, budou pro vás nejlepší syté (tmavé) odstíny růžové barvy :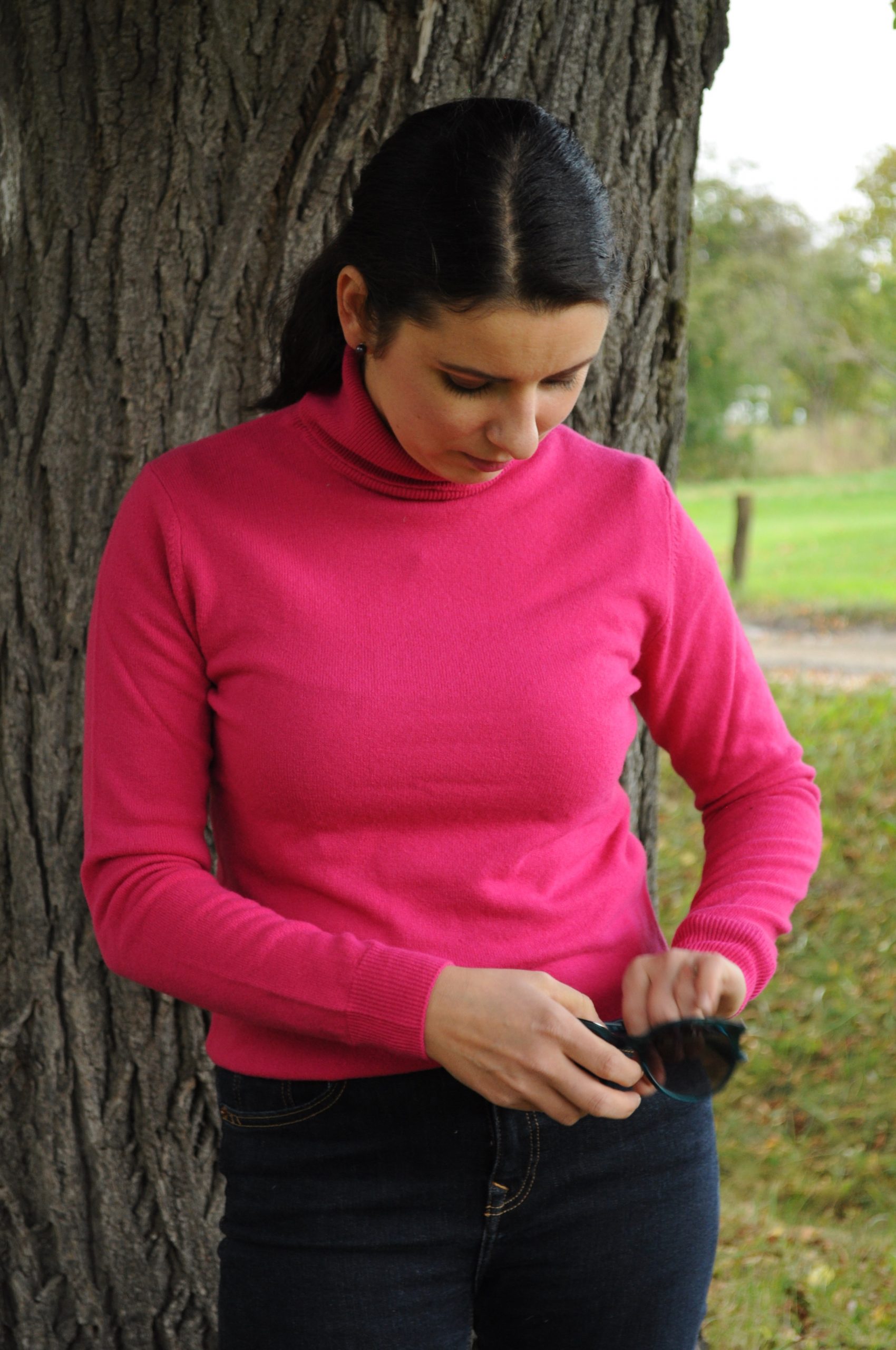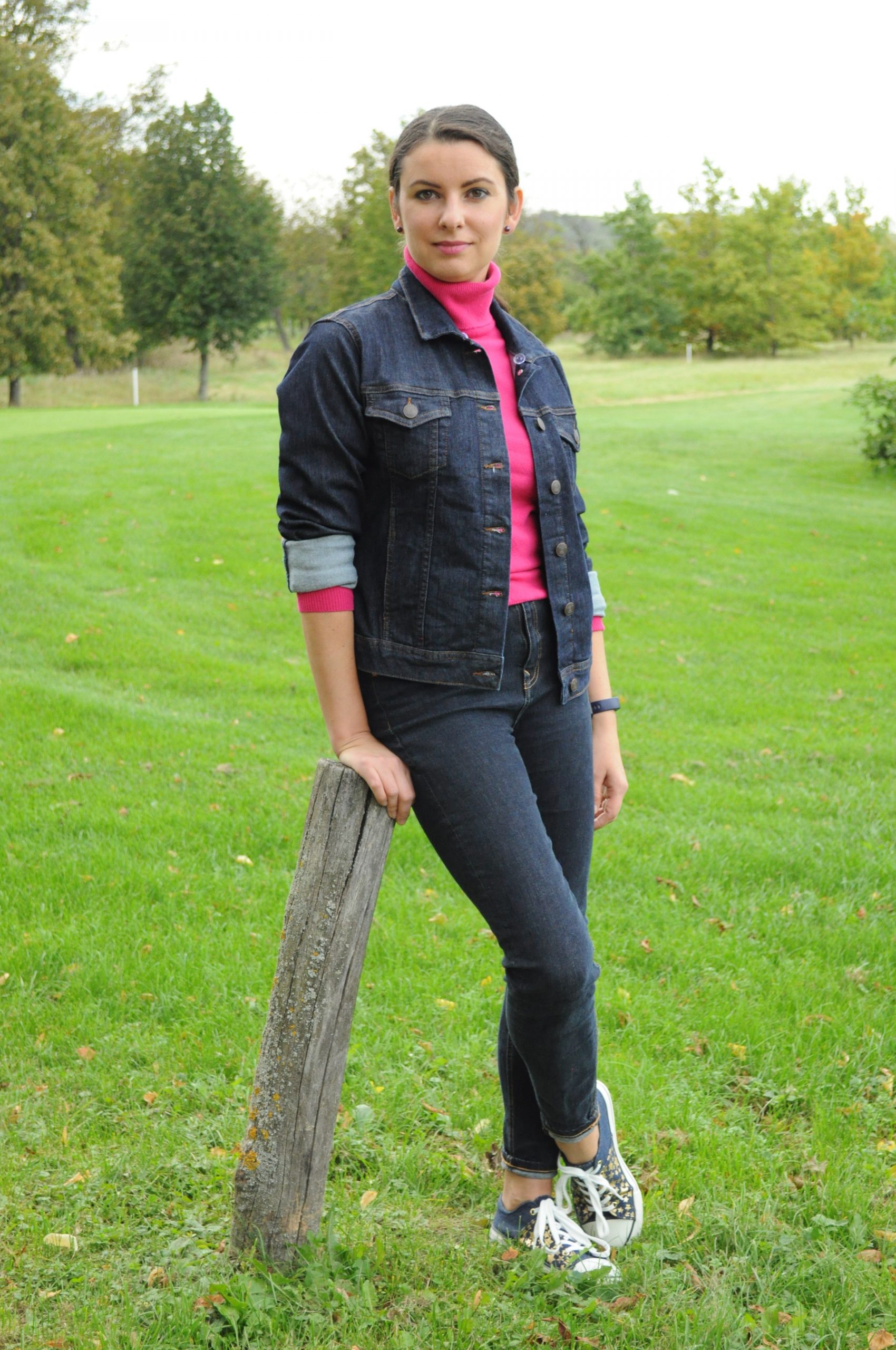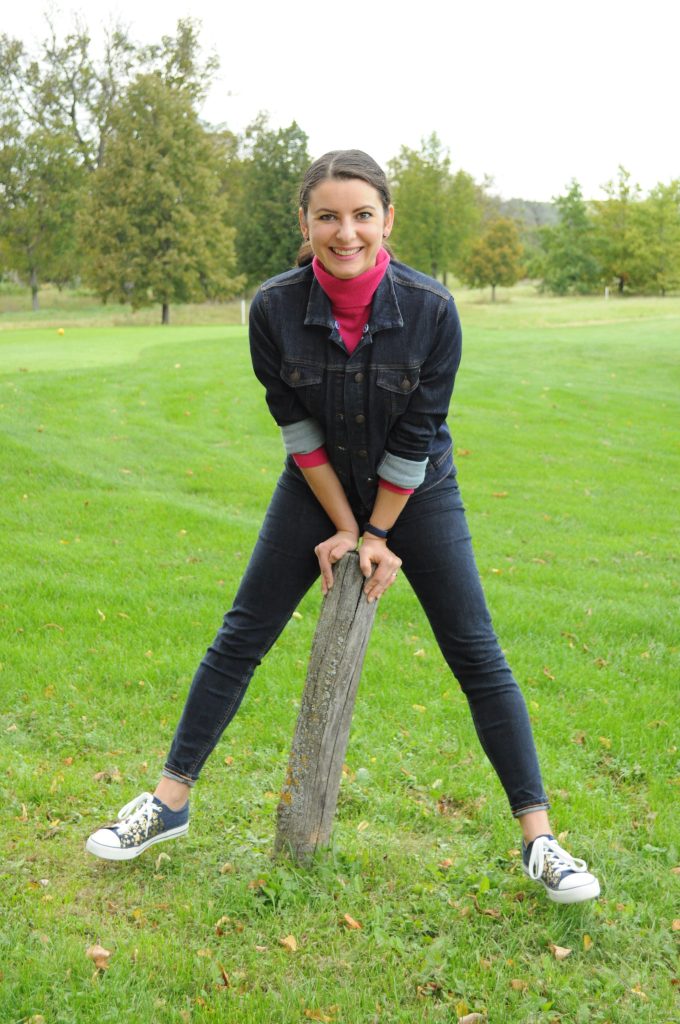 A co vy, máte též svůj oblíbený odstín růžové barvy? A nosíte růžovou celoročně, nebo věříte tomu, že se k podzimu nehodí? Připojte se k diskuzi zde.