Pokud patříte mezi pravidelné čtenářky, tak vás asi nepřekvapí, že i saka podléhají modním trendům. Letošní rok se vedle dvouřadých sak a sak s páskem nese ve znamení návratu kabátku ve stylu Chanel. Jedná se o kratší kabátek, velmi často z buklé materiálu, s typickým řešením výstřihu a olemováním výstřihu + kapes. V obchodech se ale objevují různé variace inspirované klasickým Chanel kabátkem, které se nedrží striktně původní předlohy, výběr je tedy rozmanitější.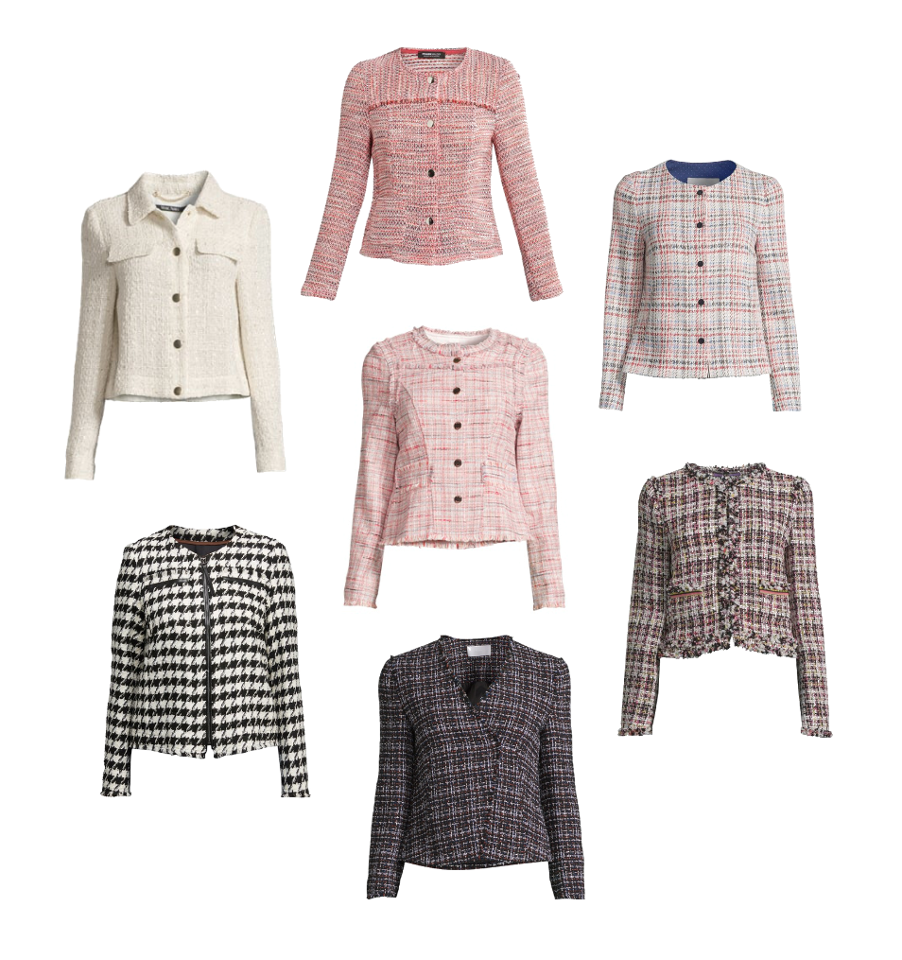 Kratší kabátky do módy přichází zcela logicky jako reakce na trend širokých nohavic, jak jsem psala v jednom z předchozích článků. Takový kabátek se tedy může snadno stát součástí vašich běžných outfitů. Dobře se dá kombinovat i s oblíbenými jeansy, a může tak na podzim suplovat roli všeobecně oblíbeného a nadužívaného křiváku. Chce to jen trochu odvahy a nahradit pro běžné nošení něco, co nosí většina, něčím více trendy a originálním… A nezapomeňte, čím více nás tuto odvahu dostane, tím běžnější tyto elegantní kousky v našich očích budou. Výhodou trendu krátkých kabátků je, že jej můžou přejmout ženy v jakémkoliv věku. Rozhodně se nedá říct, že by se jednalo o výstřelek pro mladé.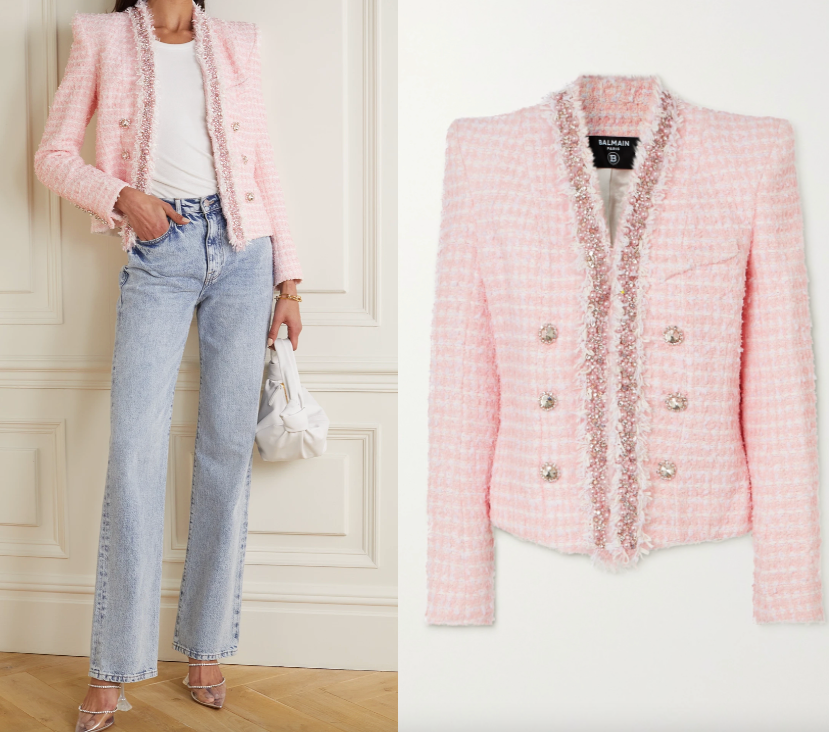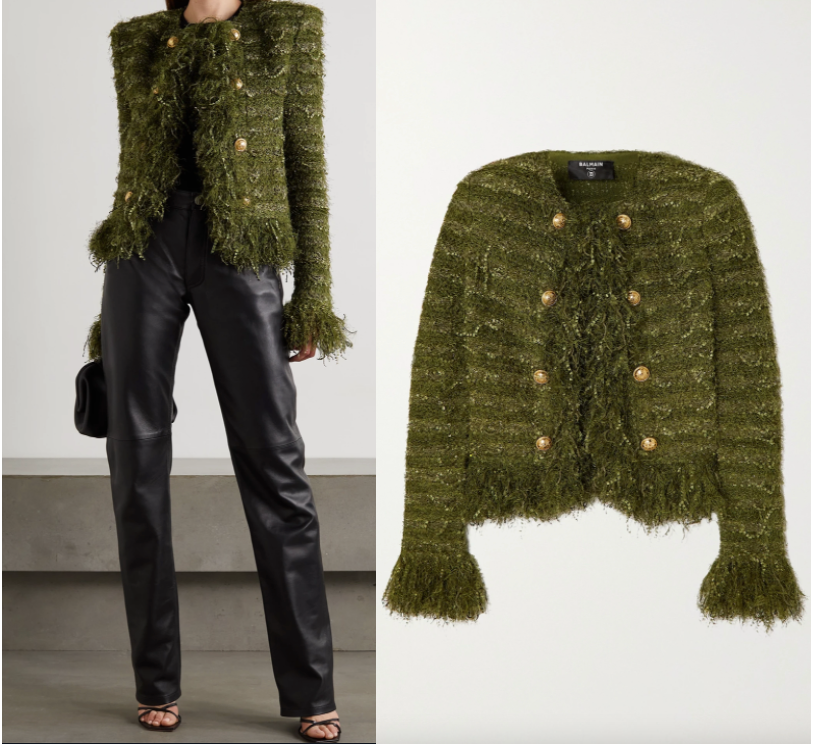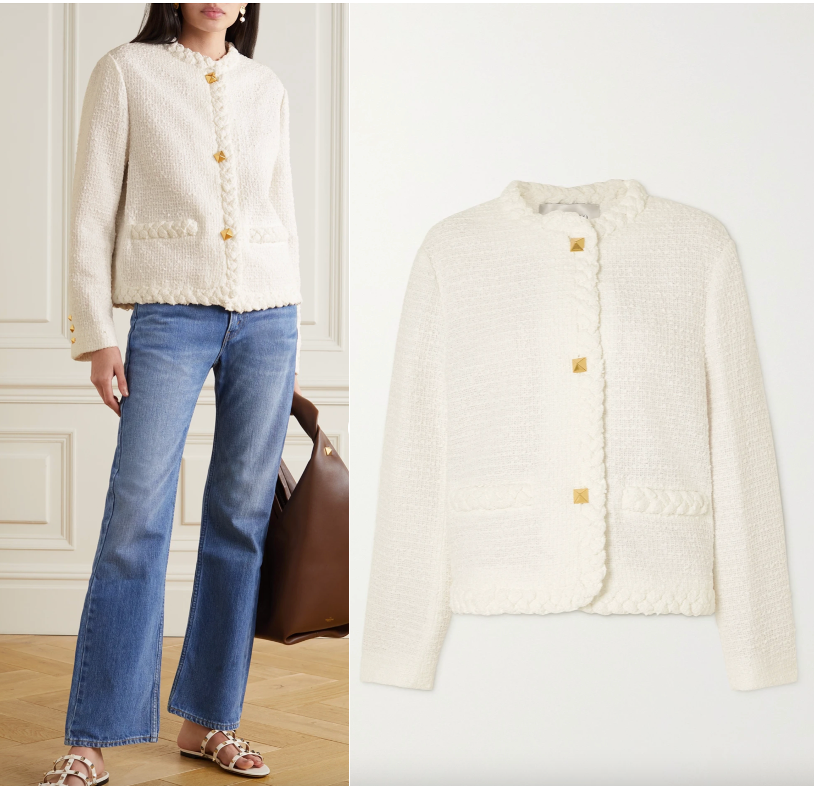 Na co si dát při výběru krátkého kabátku pozor?
Na barevnost. Pozor, buklé je materiál, který ve výsledku vždy působí tlumeně.
Na střih. Tyto kabátky se šijí většinou spíše rovné, ale najdeme i projmutější varianty. Vyberte takový, který lichotí vaší postavě.
A samozřejmě není nutné nosit takový kabátek jen je kalhotám… Velkou výhodou je, že s ním můžete pracovat podle hesla: dress up and down, a může se tedy stát velmi univerzální a vynositelnou součástí šatníku.