Toto se samozřejmě může stát. Velmi často se to stává u žen, které mají jemnou, tlumenou, případně světlou barevnost, ale jejich srdce prahne po výraznějších barvách a dramatičtějších kombinacích. Tento problém dlouhou dobu představoval velké úskalí barevné typologie. Přístup, kdy typoložka doporučí nosit ideální barvy a o osobnost klienta se nezajímá nefunguje a velmi poškodil reputaci barevné typologie. Ta dostala nálepku jakéhosi omezení či diktátu, kterou se doteď nepodařilo zcela setřást.
Dramatické kombinace vznikají kombinováním výrazných a jasných barev. Druhou možností je kombinace barev s velkým tmavostním kontrastem, největší tmavostní kontrast vám samozřejmě dodá černá a bílá.
Jak to tedy udělat, pokud v srdci inklinujete k těmto kombinacím, ale matka příroda vám nadělila jemnější barevnost? Na pomoc si vezmu světlou, teplou a lehce tlumenou barevnou paletu.
Prvním způsobem je využít kombinace barev, které sedí v barevném kruhu dál od sebe.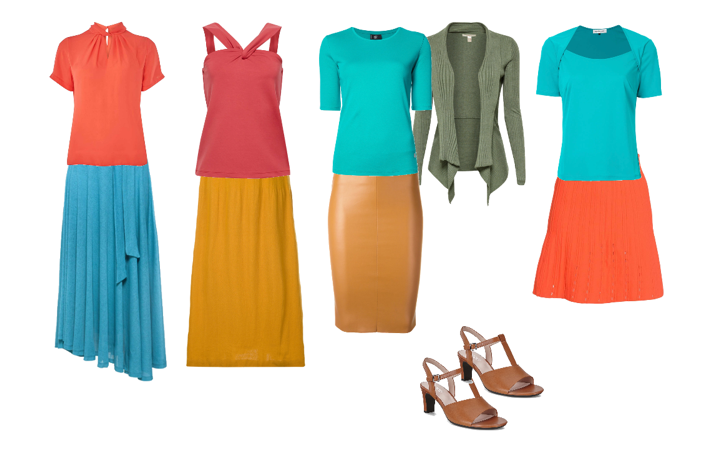 Druhým způsobem je kombinovat tmavší neutrál se světlejší barvou v rámci palety.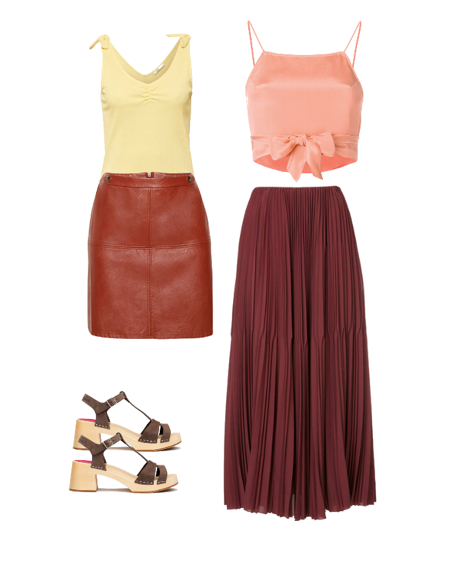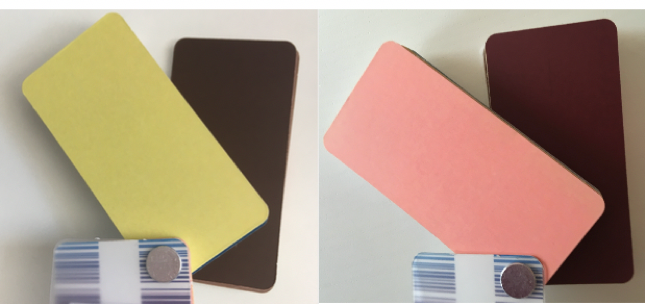 Tímto způsobem je možné vytvořit výraznější kombinace, ale pořád přitom zůstat v rámci palety, držet mantinely a nedopustit, aby oblečení nosilo vás, místo toho, abyste vy nosili oblečení.