Tento článek píšu na základě dotazu, který nedávno zazněl u nás ve skupině a věřím, že je to téma, které potěší velké množství žen. Článek bude pojednávat o tom, jak zamaskovat vystouplé břicho, navíc v případě, kdy máte postavu s definovaným pasem a rovné střihy vám nesvědčí.
Doufám, že mi odpustíte menší odbočku. Můj čtyřletý syn má ručičky, hlavičku a bříško. Já jsem dospělá, takže mám ruce, hlavu a břicho. To, že problematickou část těla nazveme zdrobnělinou (viz toliko oblíbené bříško), ji nijak zázračně v očích pozorovatele nezmenší :-). Následující tipy ale ano :
Projmuté halenky s řasením v oblasti břicha :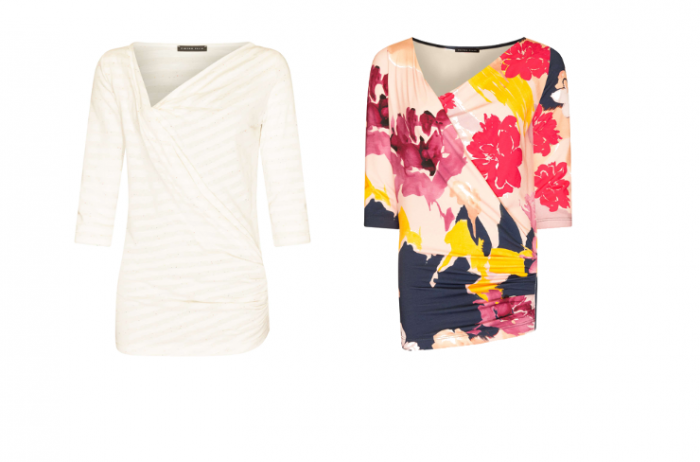 Šaty, které kopírují křivky, ale přes břicho jsou volnější. A nebo opět nařasení v oblasti pasu :

Vytvoření vertikální linie pomocí otevřeného cardiganu a podvlečeného topu. Ideální je top ve tmavší barvě a cardigan ve světlejší .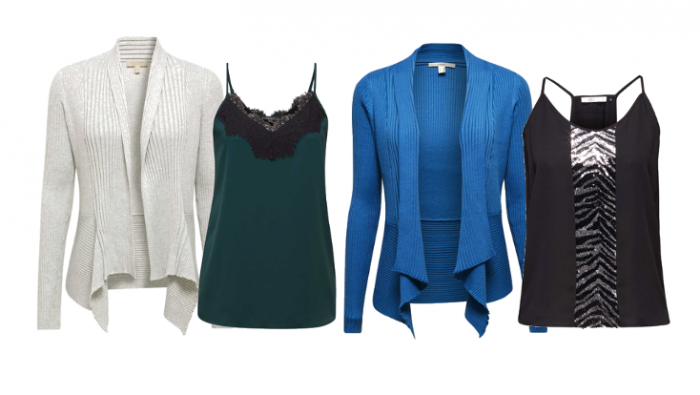 Dobře může sloužit i mírně vypasovaná košile. TIP : Můžete si koupit některý z rovných střihů ( kterých je ted všude plno) a nechat mírně projmout. Udělala jsem to například s touto košilí.