Když za mnou Jarka s Peťou přišly s nápadem napsat článek o džínových bundičkách, přiznám se, že mě to téma nepřišlo dostatečně zajímavé. Ruku na srdce, džínová bunda je v podstatě takový všeobecně oblíbený basic pro volnočas. Ale pak jsem si vzpomněla, že jste mě opakovaně žádaly o téma, jak vybírat džínovou bundu na základě barevnosti, a z tohoto úhlu pohledu je to hned zajímavější téma.
U džínoviny je tak trochu problém najít teplejší odstín, takže velmi často přichází tyto dotazy zejména ze strany žen s teplou barevností. Já osobně bych se konkrétně u džínoviny nad barevnou teplotu trochu povznesla. Vím, že tu a tam se nějaký teplejší a nevyšisovaný odstín objeví ( jedna klientka mi posílala tuším takové levisky), ale vzhledem k tomu, že konkrétně u jeansů je důležitým faktorem i střih a že zkrátka musí "sednout", tak byste si dost možná při honu za ideální barevnou teplotou žádné nevybraly.
Co tedy vyhodnotit ? Jedním faktorem je čistota. Pokud máte čistou barevnost, pak dost možná budete mít problém se všemi vyšisovanými provedeními. V tom případě se dívejte po čistějších odstínech (nejsou tak často vidět, ale najít se dají). Pokud je vaše barevnost tlumenější, nemusíte se vyšisování bát. Měděná barva knoflíků, případně prošívání, pomáhá navodit teplejší barevný dojem.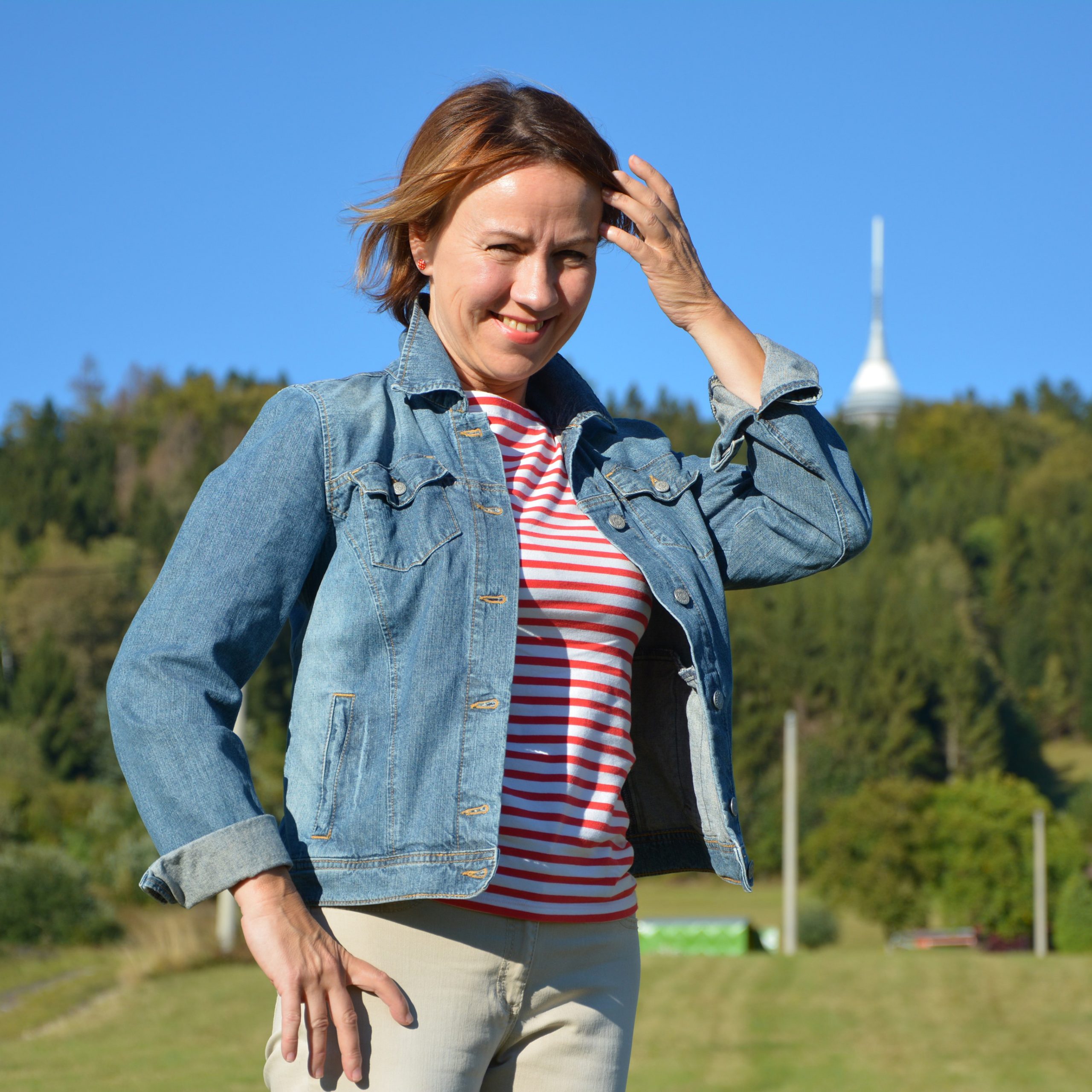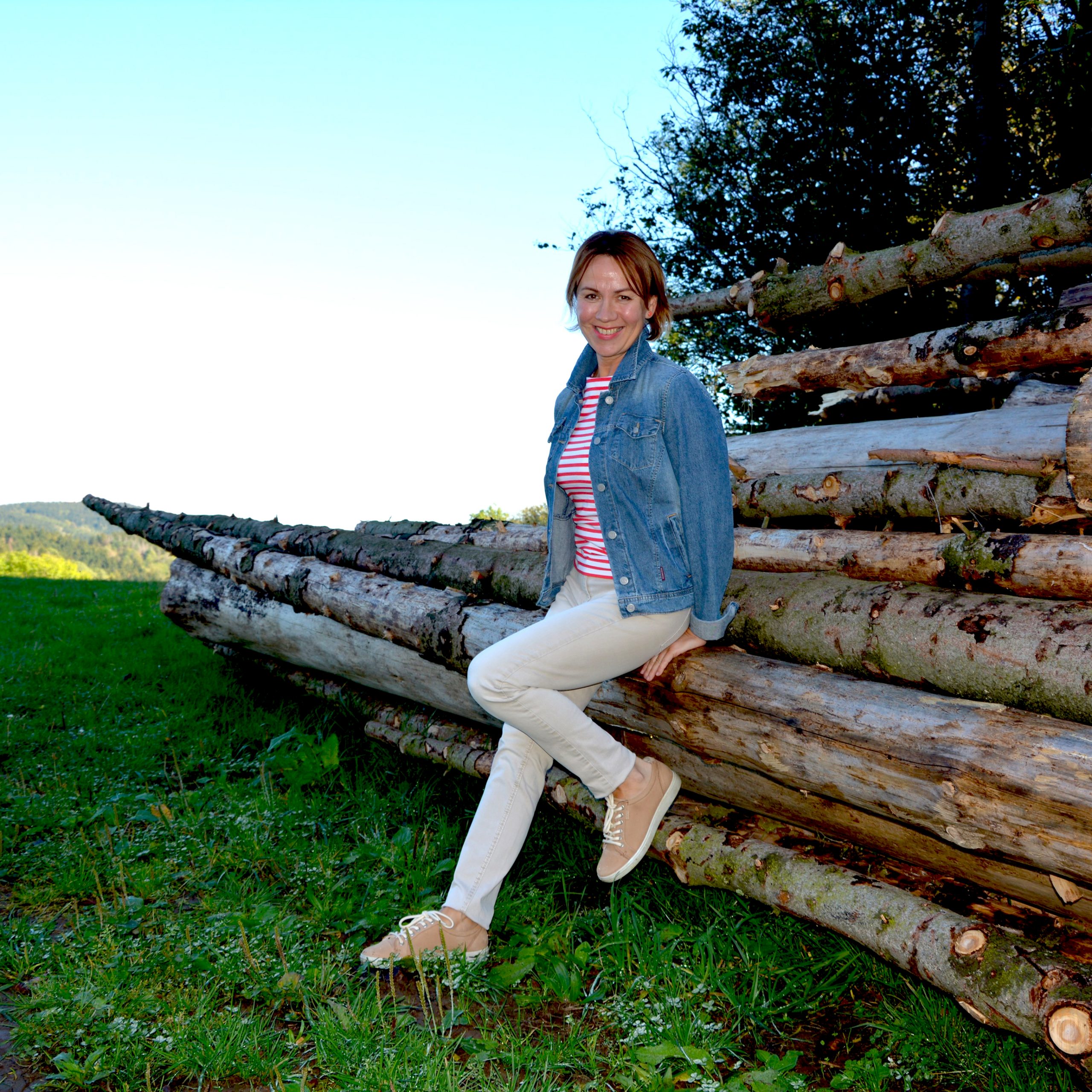 Další věcí, kterou je potřeba pohlídat, je tmavost. Obecně lze říct, že nejtmavší ( indigo či blue rinse) odstíny budou slušet tmavovláskám (Sněhurkám). Čím světlejší vlasy máte, tím spíše si můžete dovolit sáhnout po světlé džínovině. Nicméně nezapomínám ani na to, že klidně můžete pracovat se svým tmavostním kontrastem v rámci své barevnice. Pokud se to rozhodnete "přehodit" a jako blondýnka zvolíte středně tmavou džínovinu v kombinaci se světlým tričkem, je to taky v pořádku. Je to čistě na vás.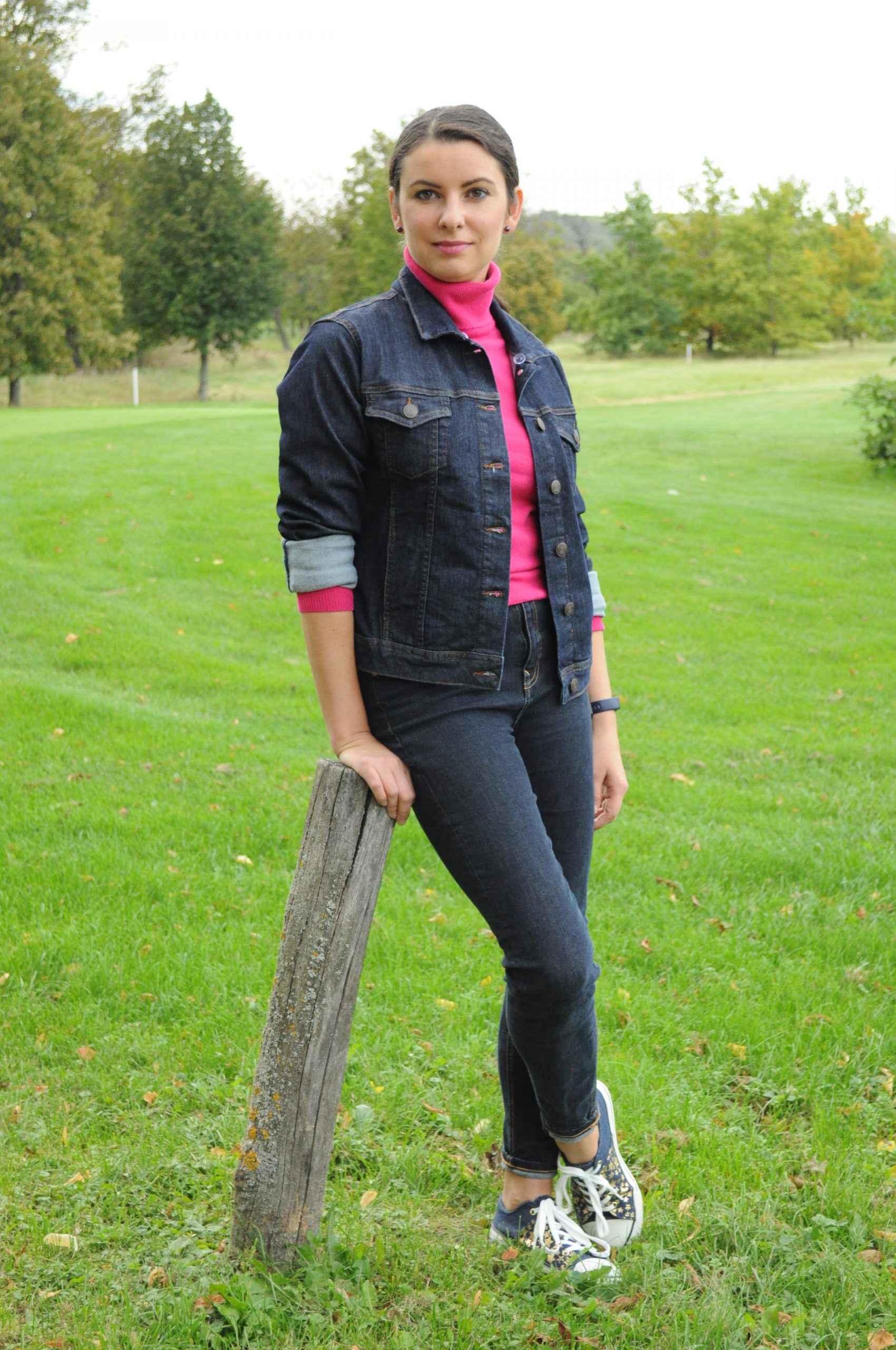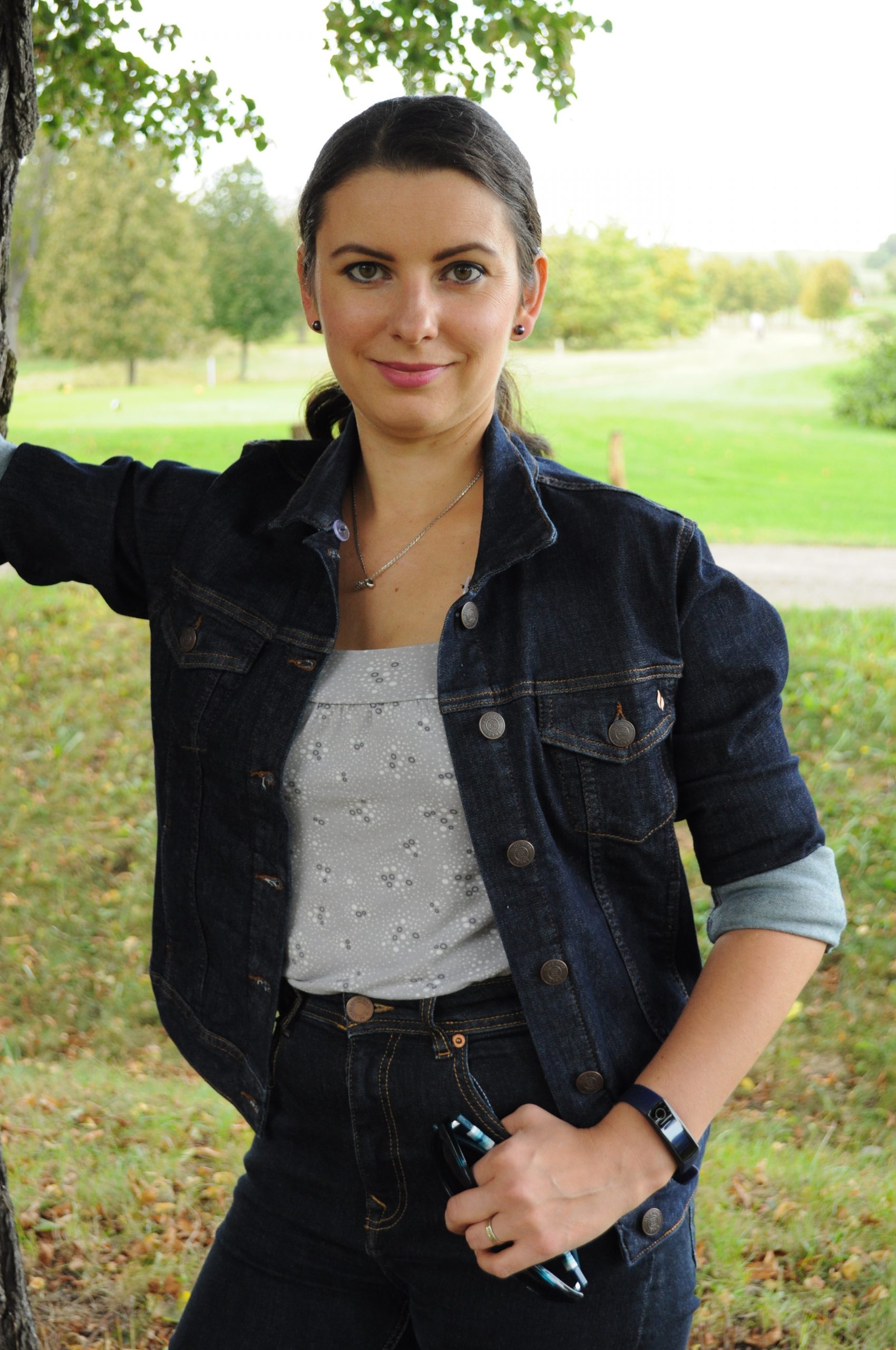 Pokud máte světlou barevnost, můžete sáhnout třeba i po bílé džínovině, která je překvapivě dobře kombinovatelná a není vidět úplně na každém kroku. Zrovna tak si myslím, že není na škodu vyzkoušet různé barevné varianty, které mohou být zajímavým osvěžením šatníku.