Dnešní článek otevře téma, které se tu bude objevovat stále častěji. Jednak proto, že mě začalo opravdu bavit, a jednak proto, že je to potřeba. Pokud chcete mít udržitelný a dobře kombinovatelný šatník, pak je potřeba pracovat s barevností, s tvarem postavy, s vašimi stylovými preferencemi i životním stylem. Pokud ale chcete mít opravdu funkční šatník, je potřeba začít pracovat s capsulemi, tj. menšími, vzájemně kombinovatelnými celky.
Asi vás napadá, že proto, aby byla taková capsule funkční, je potřeba, aby oblečení bylo střihově čisté, jednoduché – nejlépe typu basic – bez zbytečných ozdob, specifických detailů, a aby bylo 100% nadčasové. Takové kusy do capsule wardrobe zcela jistě patří. Kdyby v ní ale byly jen ony, byla by to strašná nuda. Do každé capsule totiž patří jeden hero piece – já mu říkám zlatý kus – okolo kterého je celá capsule vystavena.
Jaký zlatý kus bych vám doporučovala pro nastávající rok? Květované šaty. Letí hlavně midi délky a délky až na zem. Velké květinové potisky (ale pokud vám nesedí, najdete i menší). Střihově najdeme fit and flare siluetu, ale nabírané, nebo naopak lehce oversize a splývavé varianty.
A jak takové šaty v zimě stylizovat? S rolákem pod ně.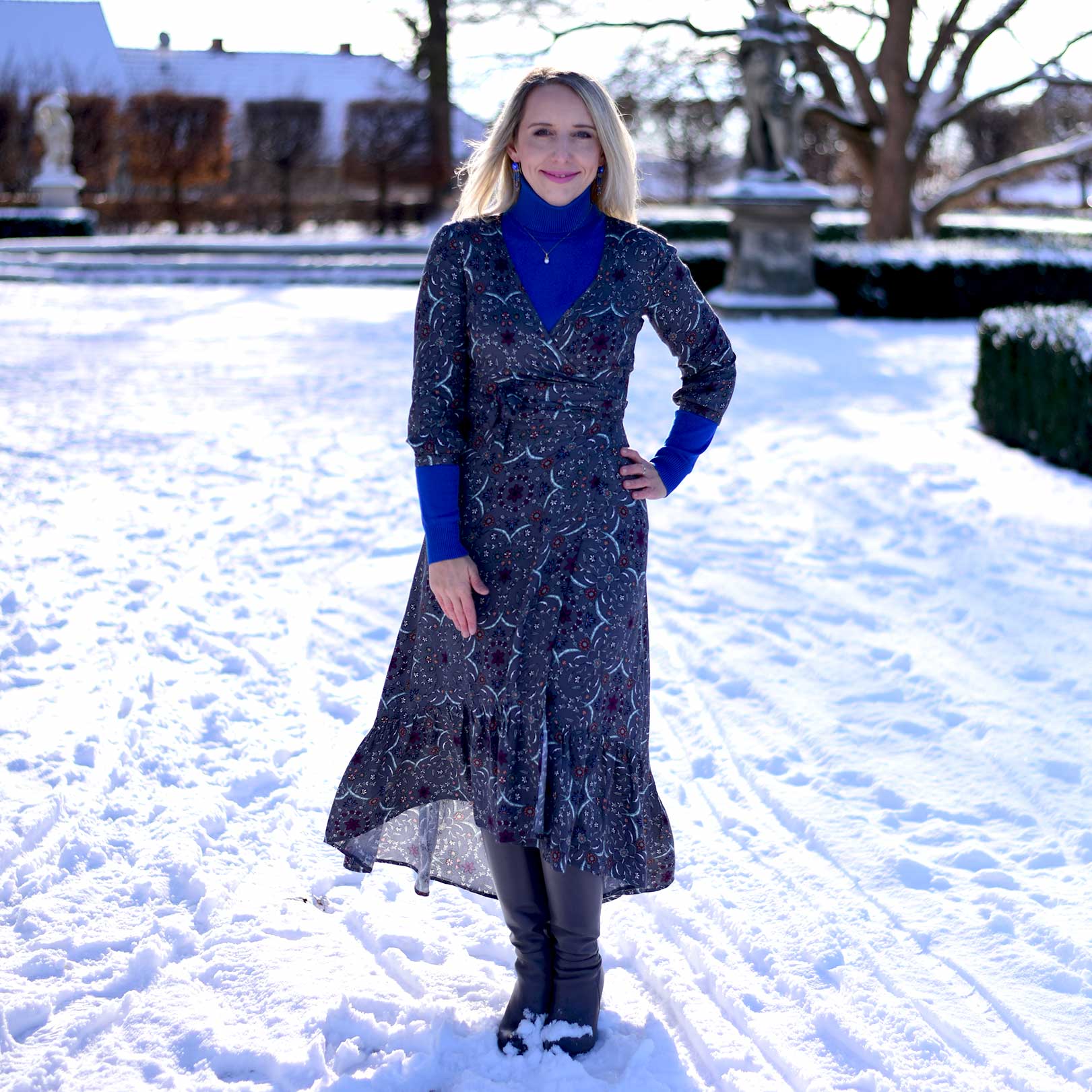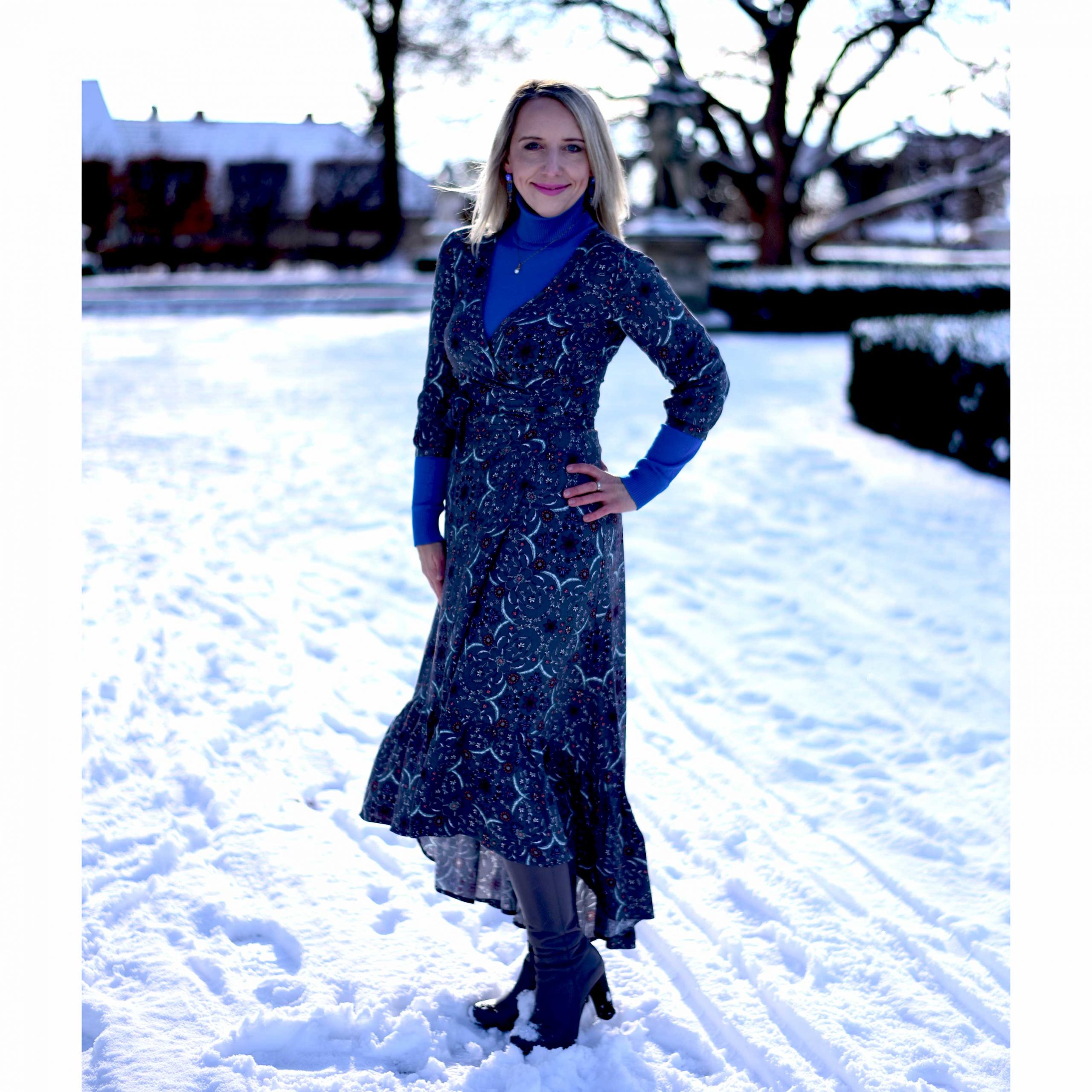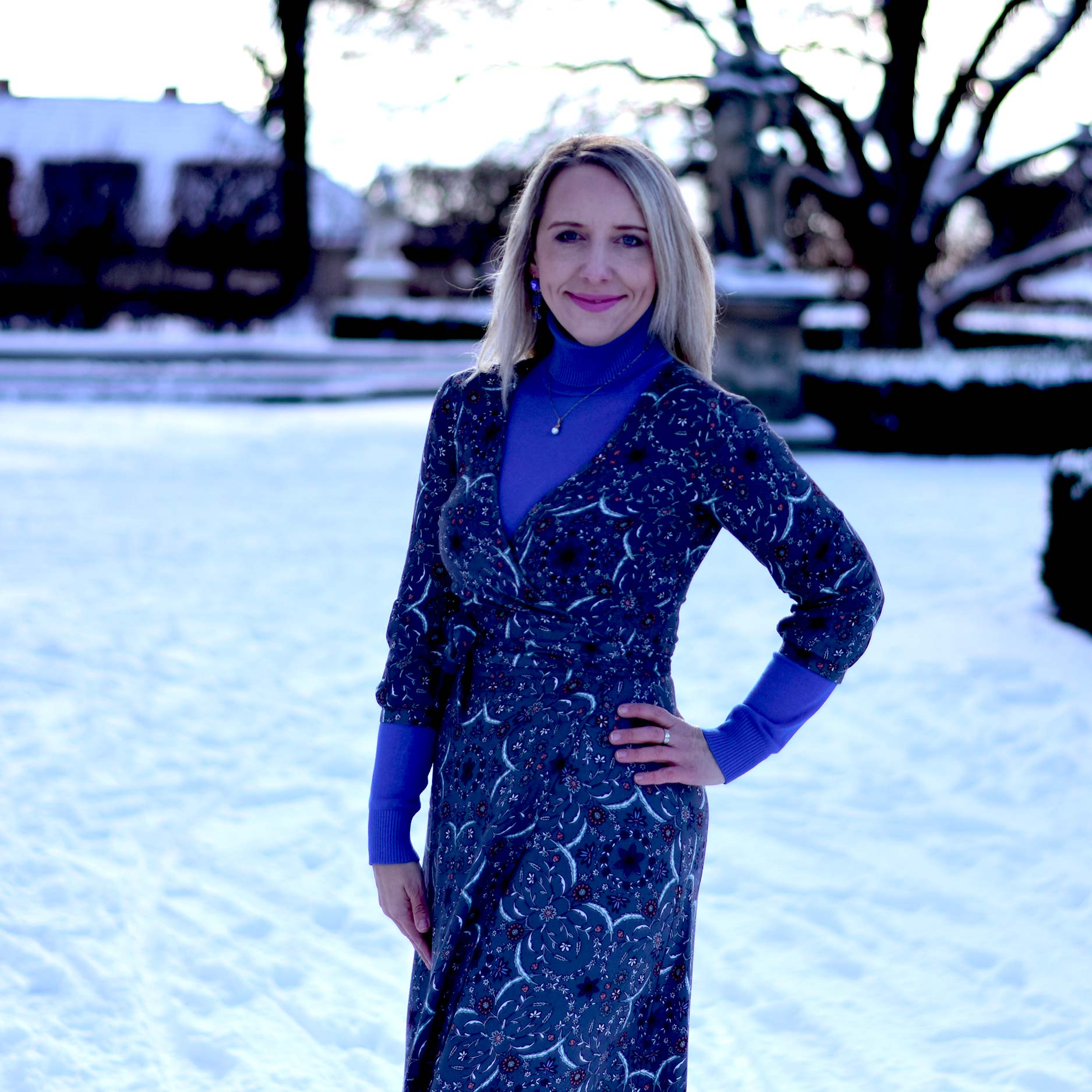 Zajímá vás, jaká capsule by se dala okolo těchto šatů vystavět? Pak vás možná potěší, že přesně tomuto tématu se budu v některém z dalších postů věnovat.