V minulém článku jsem otevřela téma barevných kombinací a toho, jakým způsobem vybírat barvy, které umísťujete v blízkosti obličeje. V tomto článku bych na ten předchozí volně navázala a doplnila ho. Možná si po tom minulém článku říkáte: "Ok, takže si už nebudu kupovat saka a kardigany v neutrálních barvách, ale jen v mých ideálních z barevného kruhu".
Podívejme se, zda je to dobrá myšlenka. Já se domnívám, že úplně ne. V minulém článku jsme se bavily o situaci, kdy outfit stavíme tak, že kardigan v podstatě hraje, anebo měl by hrát prim. Jak barevně, tak střihově. Pokud si totiž obleču jednoduché kalhoty a jednoduché tričko, potřebuji nějaký zajímavý nosný prvek. Pokud navíc přidám jednoduchý kardigan v klasickém stylu vznikne nuda a budete mít pocit, že je potřeba nějak celek dotáhnout. Že tomu zkrátka chybí šmrnc.
Ale v průběhu roku určitě nosíte i takové kusy oblečení, které už samy o sobě nosnou částí outfitu jsou: typicky šaty. Právě šaty často vybíráme v našich ideálních barvách, a já vřele doporučuji zaměřit se na takové, které jsou i střihově a stylově zajímavé. Mně se velmi často stává, že si chci šaty obléct i v chladnějším období, anebo třeba v létě večer chci přidat nějaký lehký svetřík. V tom případě, pokud je váš barevný kontrast neutrál + 1 barva, je vhodné sáhnout právě po svetru, saku či bundičce v některé z vašich neutrálních barev.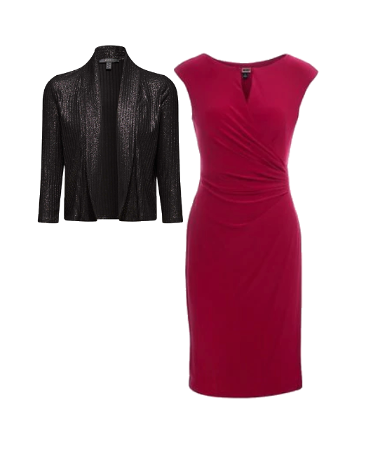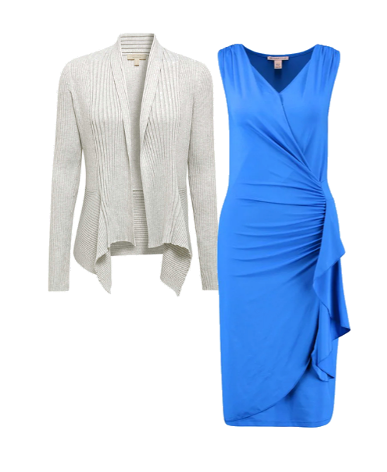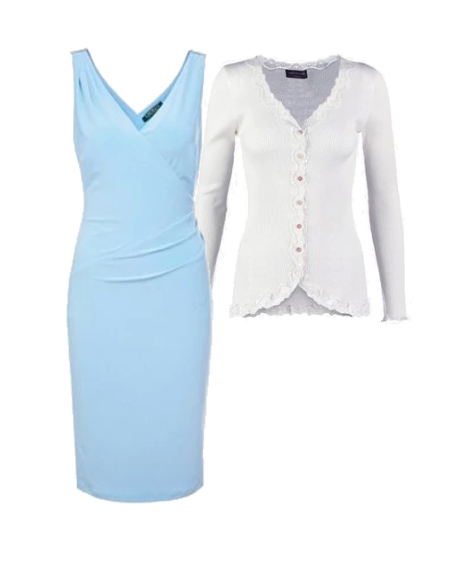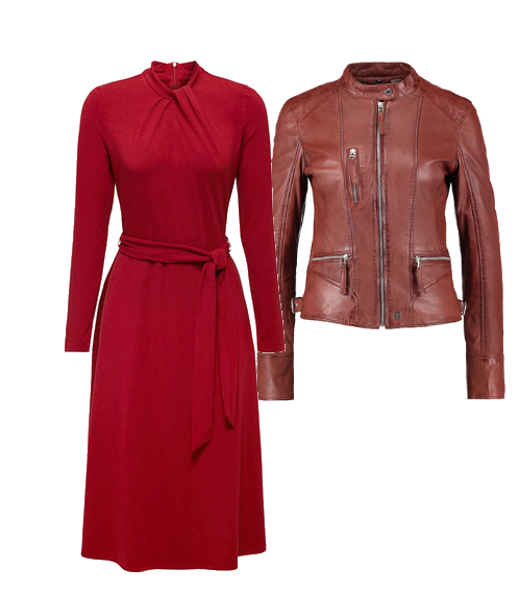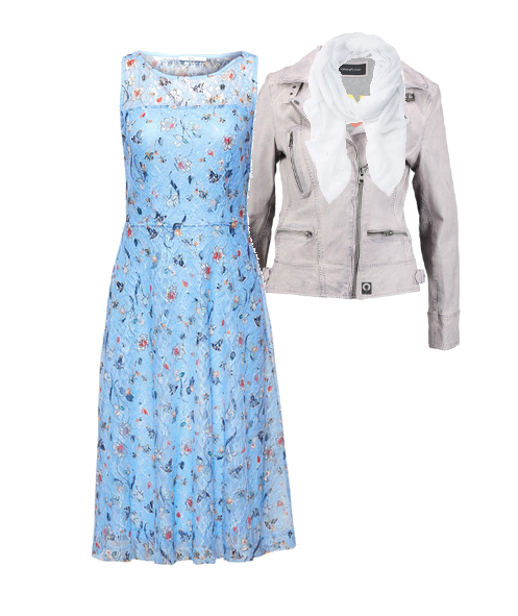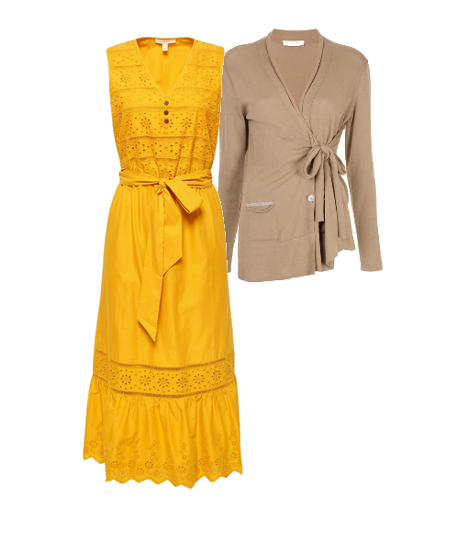 Bude to znít jako úplná banalita, ale když objevíte kardigan, který vypadá skvěle, ale vy se nemůžete rozhodnout, v jaké barvě si ho koupit, zamyslete se nad tím, k jakému oblečení ho plánujete nosit. Jakou mezeru ve vašem šatníku má zaplnit?
Já osobně mám ráda barevné kardigany, ale bez jednoho či dvou neutrálních kousků bych se také neobešla.
A na závěr si neodpustím dodat, že pokud je váš barevný kontrast vysoký, tak klidně můžete nosit schéma neutrálu + 1 tak, jak je ukázáno výše ( to je totiž kombinace, kterou může nosit každý). Ale klidně si můžete dovolit jít i takto :