Dnešní článek je tak trochu dluh pro Katku, které vrtalo hlavou, jak poznat mírně tlumené barvy. Aby to nebylo moc křiklavé a zároveň ne moc tlumené. Pomocníkem číslo 1 samozřejmě zůstává barevnice, nicméně občas nebývá špatné čerpat inspiraci i z jiných vizuálních zdrojů, a proto jsem vytvořila koláže, které jsou barevně vhodné právě pro světlý, studený a mírně tlumený typ. Pokud nemáte barevnici, můžete si představit, jak přes jasné a čisté barvy pluje jemný kouřový opar. Výsledek by mohl vypadat nějak takto :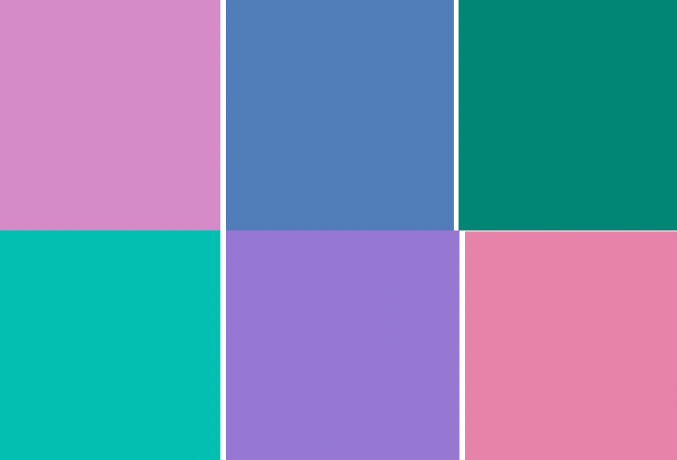 A jak by to mohlo vypadat v praxi na oblečení?
Třeba takto :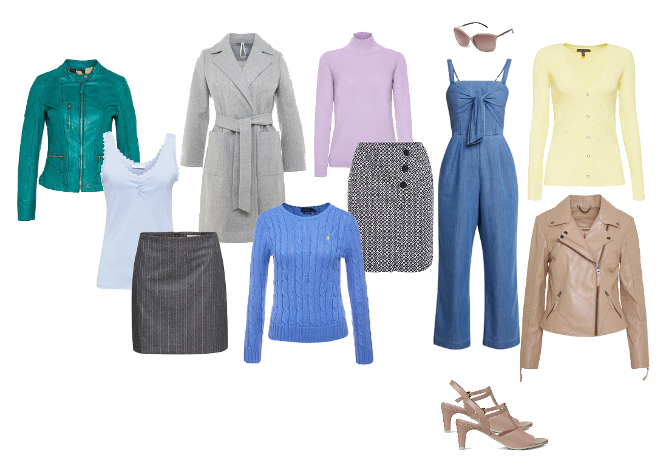 A nebo takto :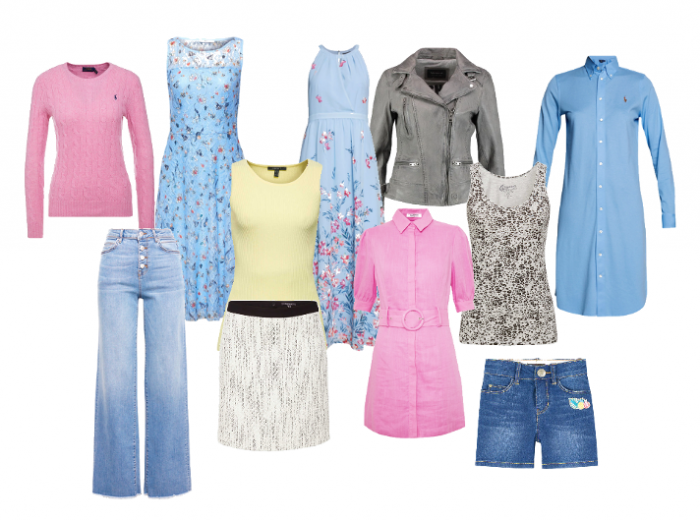 Pokud by vám vaše barvy připadaly příliš pasivní, tak růžová dodá vždycky šmrnc :-).