Dnešní článek bude na téma úzká, nebo svažující se ramena. Úzká ramena se neodmyslitelně váží k tělesnému typu A (ve starším názvosloví hruška). To je jediný tělesný typ, který má výrazně užší ramena než boky. U jiných tělesných typů se ale mohou objevit svažující se ramena. Ta sice nejsou po bližším prostudování užší než boky, ale například kvůli nedostatečně vybudované svalové hmotě působí na první pohled oproti bokům nevyváženě. Pokud se v tomto popisu poznáváte, pojďme se společně podívat na chytrá střihová řešení.

1) Nabírané rukávy. Není snad nic, co by vystihovalo podstatu současné módy více než nabírané rukávy. Jsou všude a téměř jim nejde uniknout. Pokud máte užší ramena, je to navíc skvělý prostředek, jak jim dodat opticky na objemu.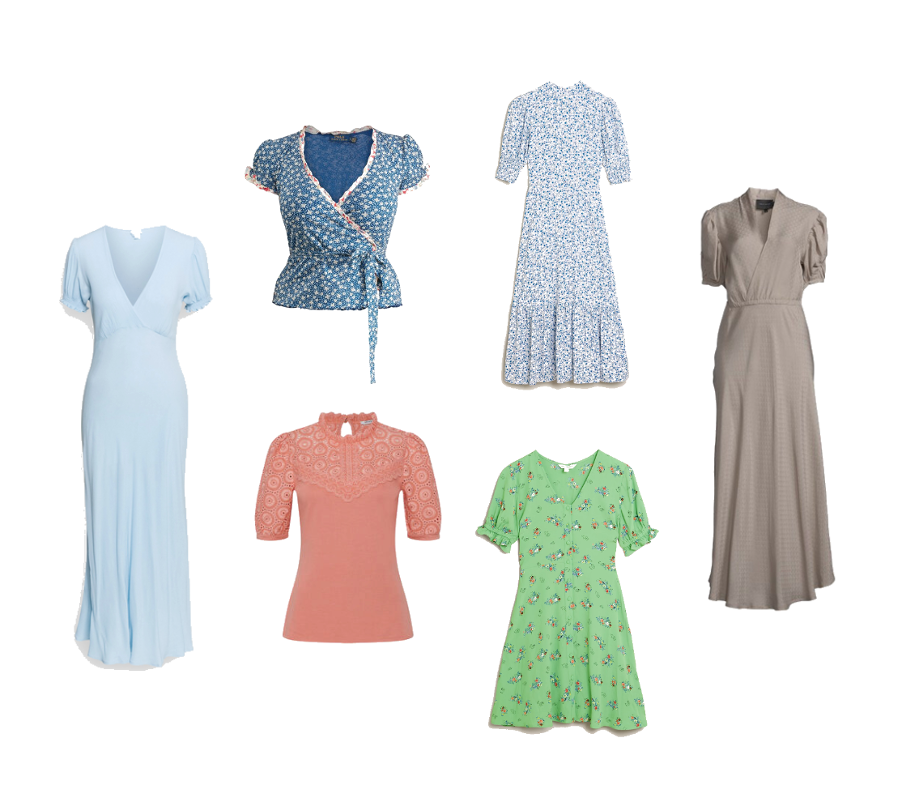 2) Křidýlkové rukávy vám udělají výbornou službu v případě, že máte užší ramena a současně s nimi silnější paže, což bývá také poměrně časté. Kombinace úzkých ramen + širokých paží bývá častou příčinou toho, že se necítíte dobře v nabíraných rukávech, i když byste měly…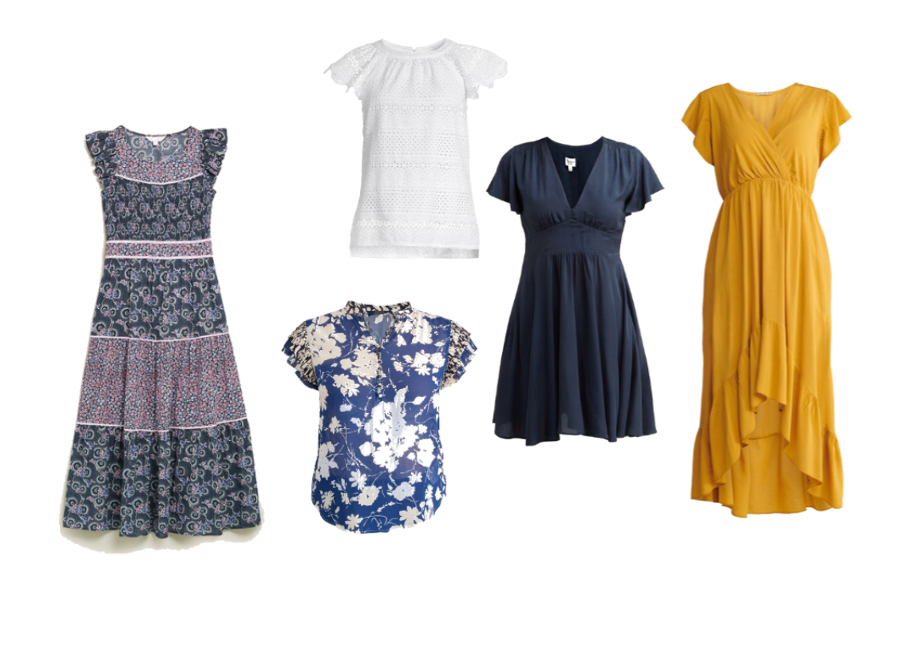 3) Pokud nemáte ženskou osobnost a předchozí tipy vám stylově nesedí, pak můžete sáhnout po lodičkovém, čtvercovém, nebo širokém + vyšším V výstřihu. Čtvercový výstřih je moderní a současné trendy hrají úzkým ramenům do noty.
4) Aplikace v oblasti ramen, nárameníky, případně vycpávky.