To, že moderní typologie začala pracovat s kontrasty, považuji za velký posun vpřed. Pokud nevíte, o čem mluvím, tak mám na mysli to, jak na postavě barvy umístíme a kombinujeme. To je totiž klíčové. Na druhou stranu má před sebou typoložka nelehký úkol vysvětlit ty principy klientce během tříhodinové konzultace. Učitelé v praxi nejdřív vysvětlují základ pravidla a po nějakém čase, kdy se pravidlo zažije, přistoupí k výjimkám. A přesně na toto není během konzultací prostor. Přitom vědět, jakým způsobem lze porušovat pravidla, je velmi užitečné. Rozhodně bych nechtěla, abyste nosily pouze a jenom svůj ideál. Pro mnoho z vás by to bylo velmi svazující.
Dnešní krátký post je na téma vzory a porušování pravidel.

Čím pravidla na následujících šatech porušuji?
Šaty mají příliš tmavý podklad.
Tmavě modrá a světle růžová barva tvoří příliš vysoký kontrast (kombinace tmavé + světlé barvy).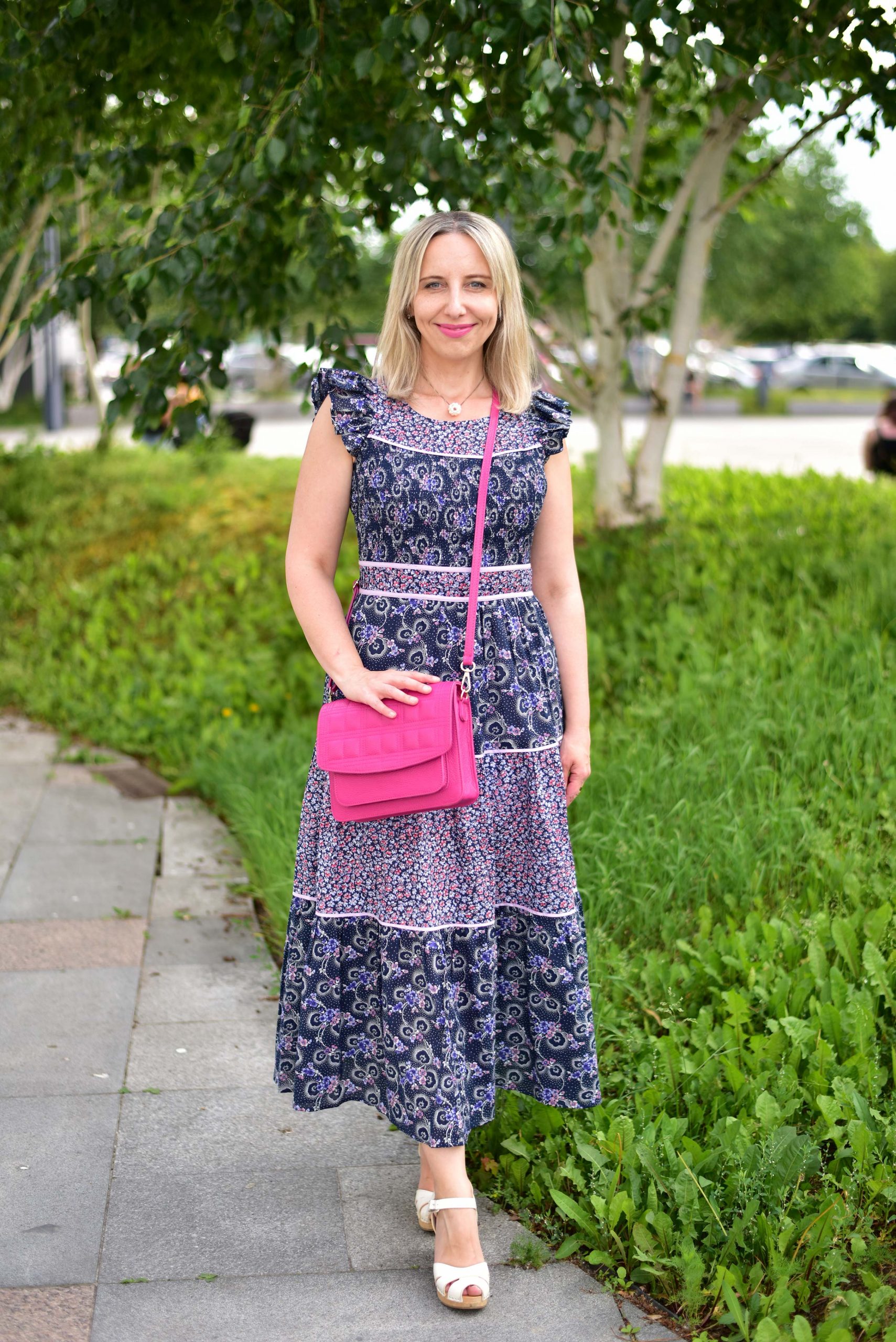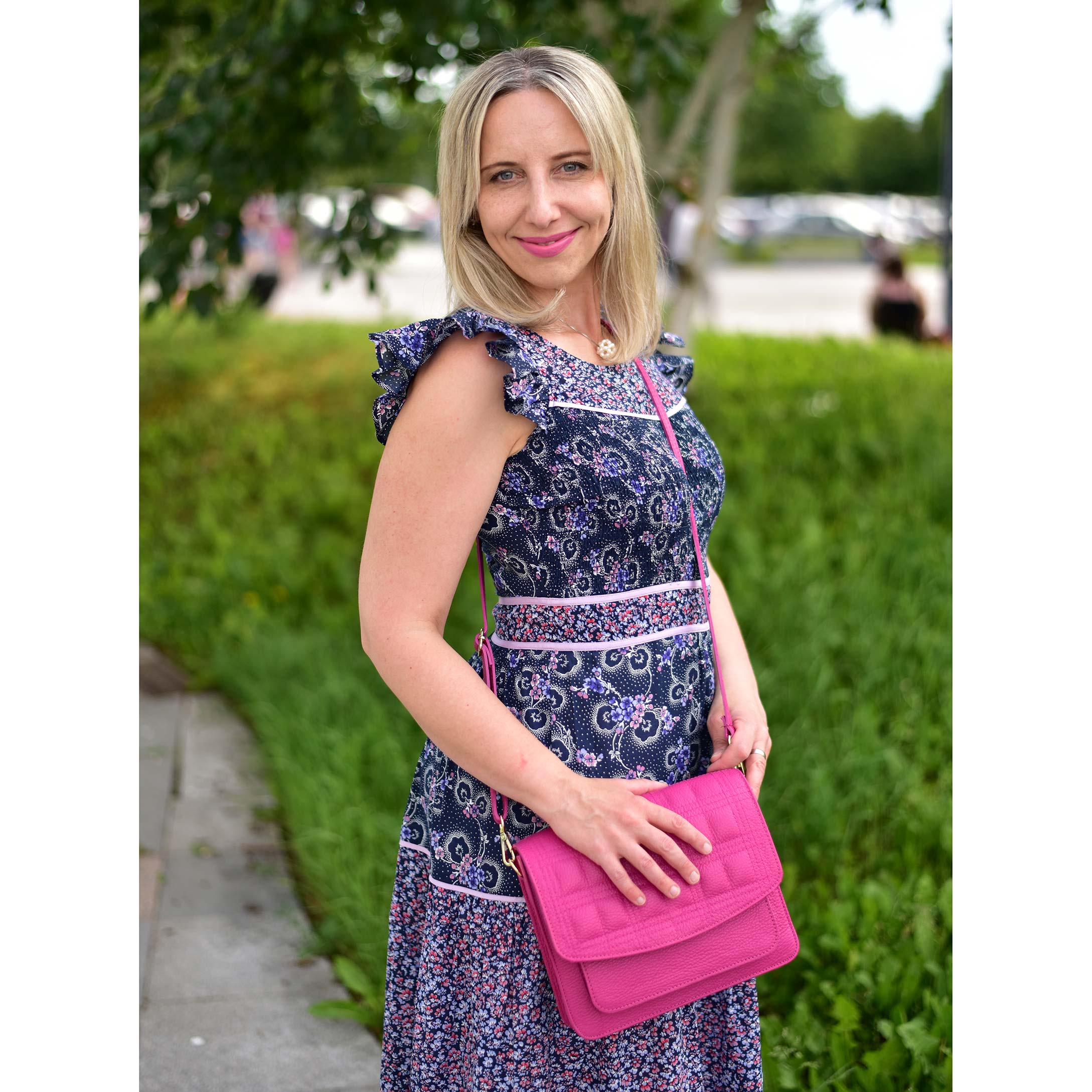 Proč na mně šaty nevypadají vůbec zle?
Šaty mají výstřih.
Barva kytiček je pro mně ideální, což pomáhá přestože netvoří většinu vzoru.
Drobnější vzor v tomto případě celek odlehčuje (šaty nepůsobí dramaticky a nepřebíjí mě).
Přidala jsem vhodnou barvu v podobě kabelky a rtěnky.
Celkově světlejší část dvou vzorů, ze kterých jsou šaty tvořeny, je umístěna v oblasti dekoltu.
Světlé doplňky pomáhají.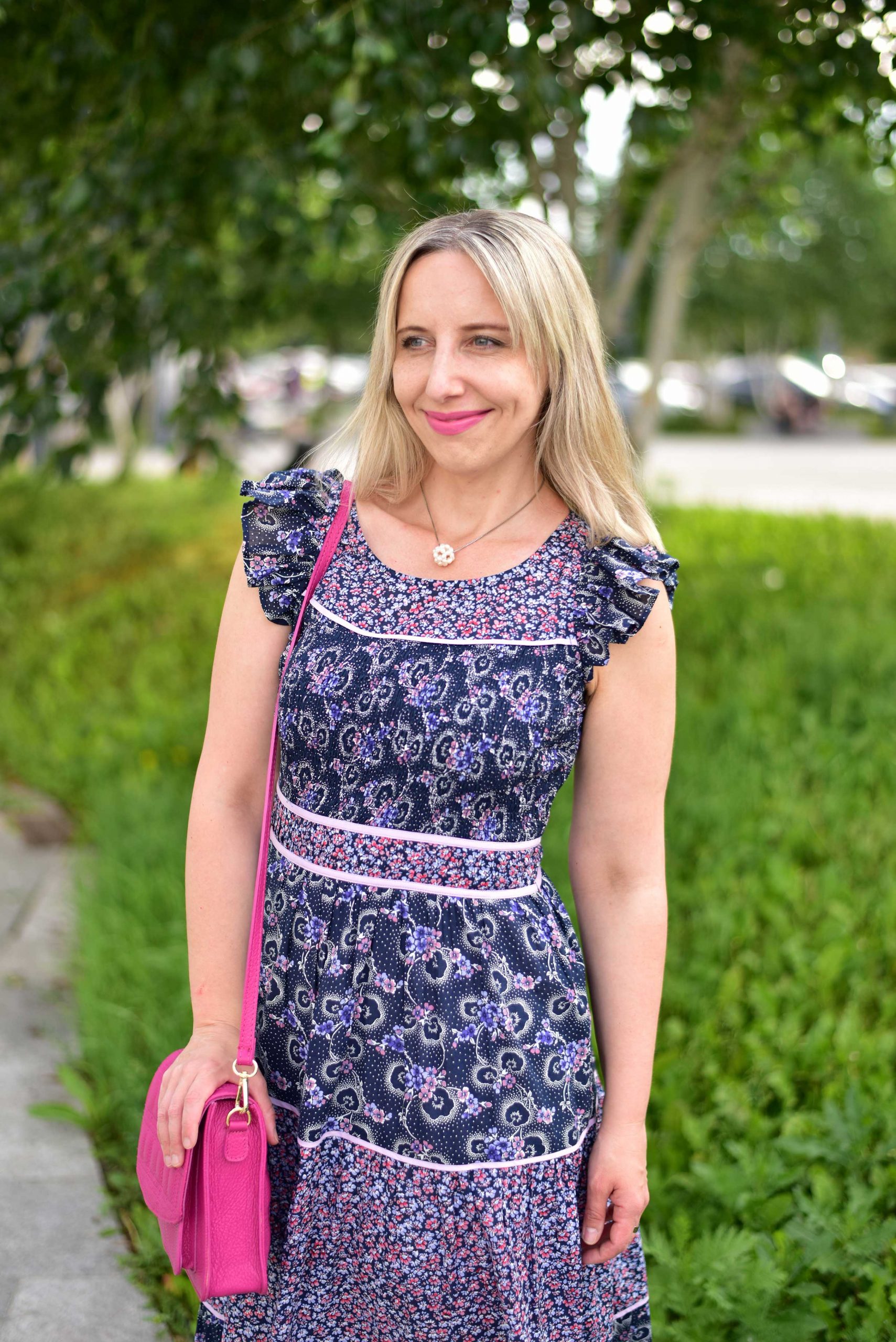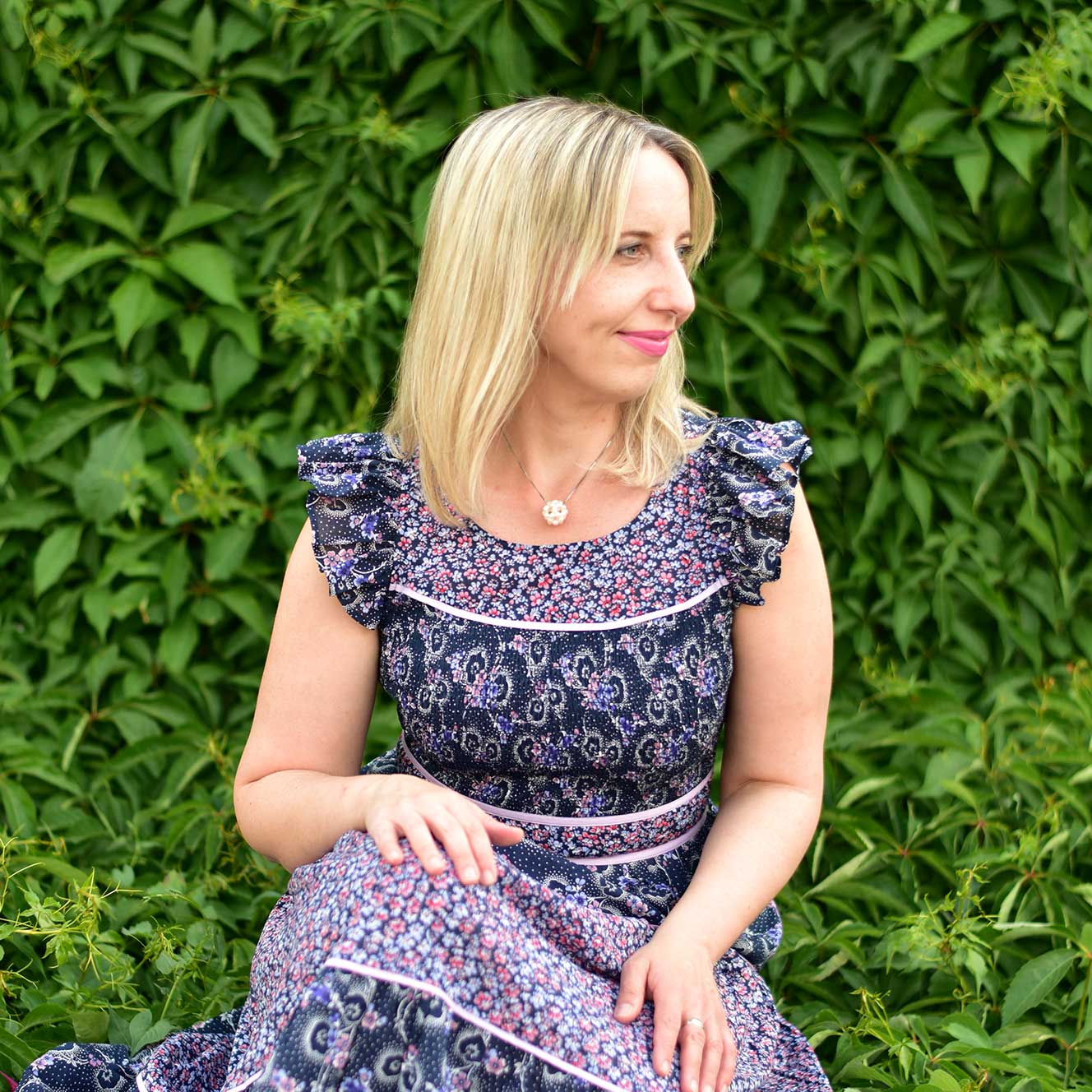 Kterým barevným typům by tento vzor také seděl ? (Odpověď na otázku bude k dispozici zde.)