Na černé kozačky se na konzultacích často ptáte. Je to logické. Nejde jen o to, že černá barva při výběru kozaček v obchodech převládá, ale ty světlé se Vám zkrátka nemusí líbit, mohou vám připadat nepraktické, nebo si nechcete lámat hlavu při výběru punčoch. Černé kozačky jsou nadčasové a elegantní, a není potřeba se jich nadobro vzdávat.
Jak to ale udělat, aby ke zbytku outfitu nepůsobily příliš tvrdě? Vždy říkám, že je potřeba barvy na postavě odstupňovat. Jak to v praxi vypadá?
Třeba takto: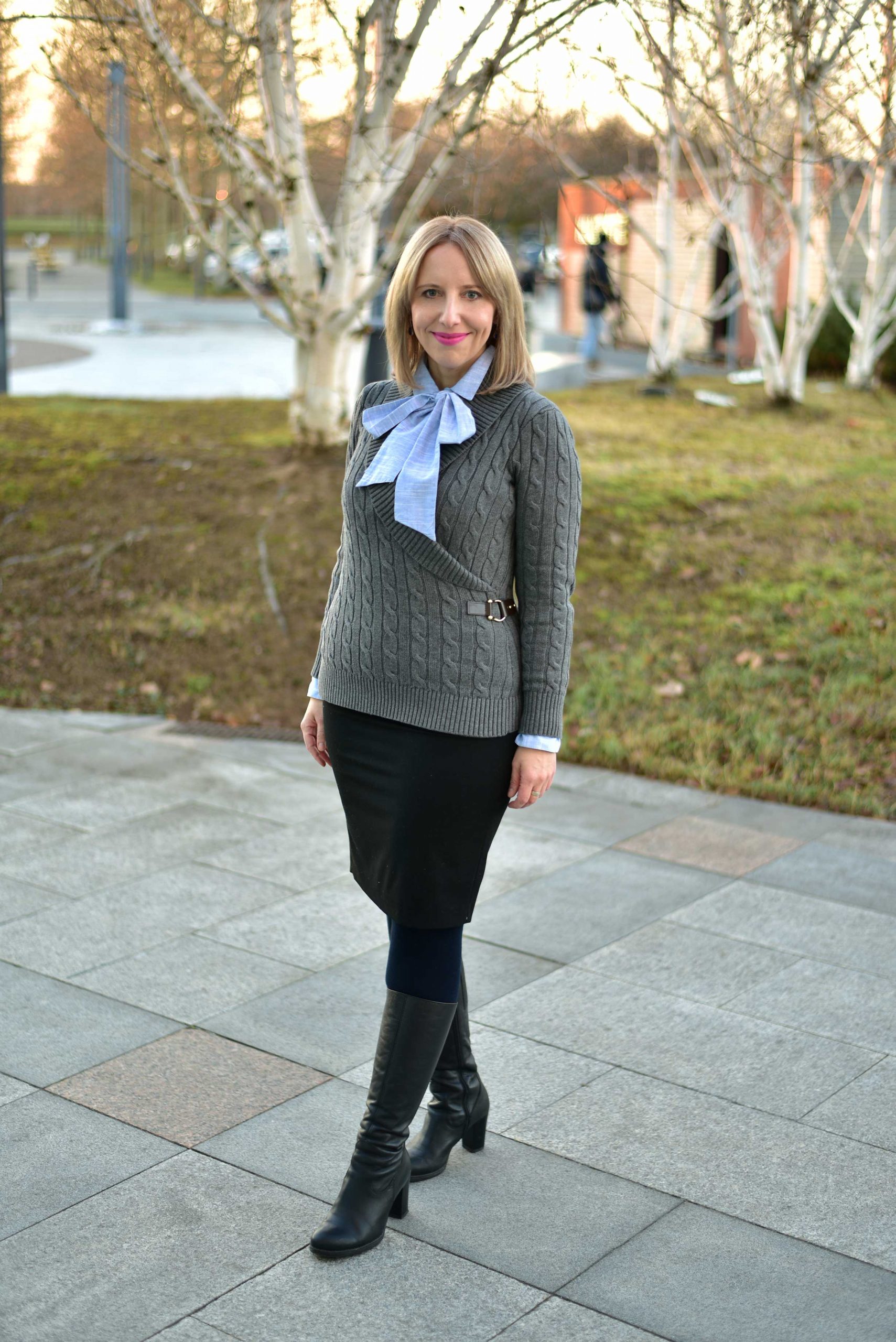 Nejtmavší barvy umístěte na spodní polovinu těla a směrem nahoru postupně jejich tmavost snižujte. Nejsvětlejší odstín umístěte co nejblíž k obličeji.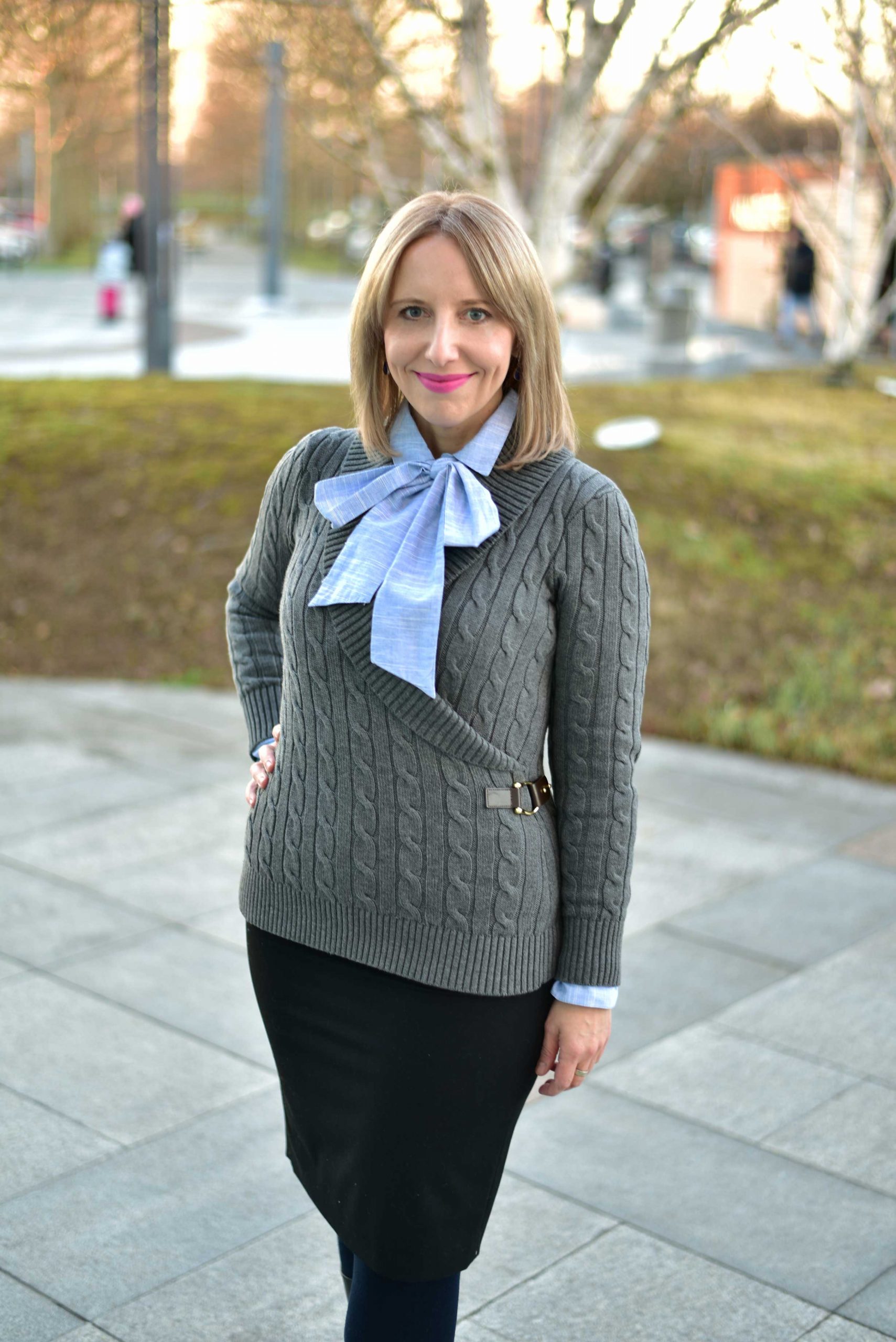 Šedý svetr působí jako spojka mezi tmavou a světlou barvou. Na spojku nikdy nezapomínejte.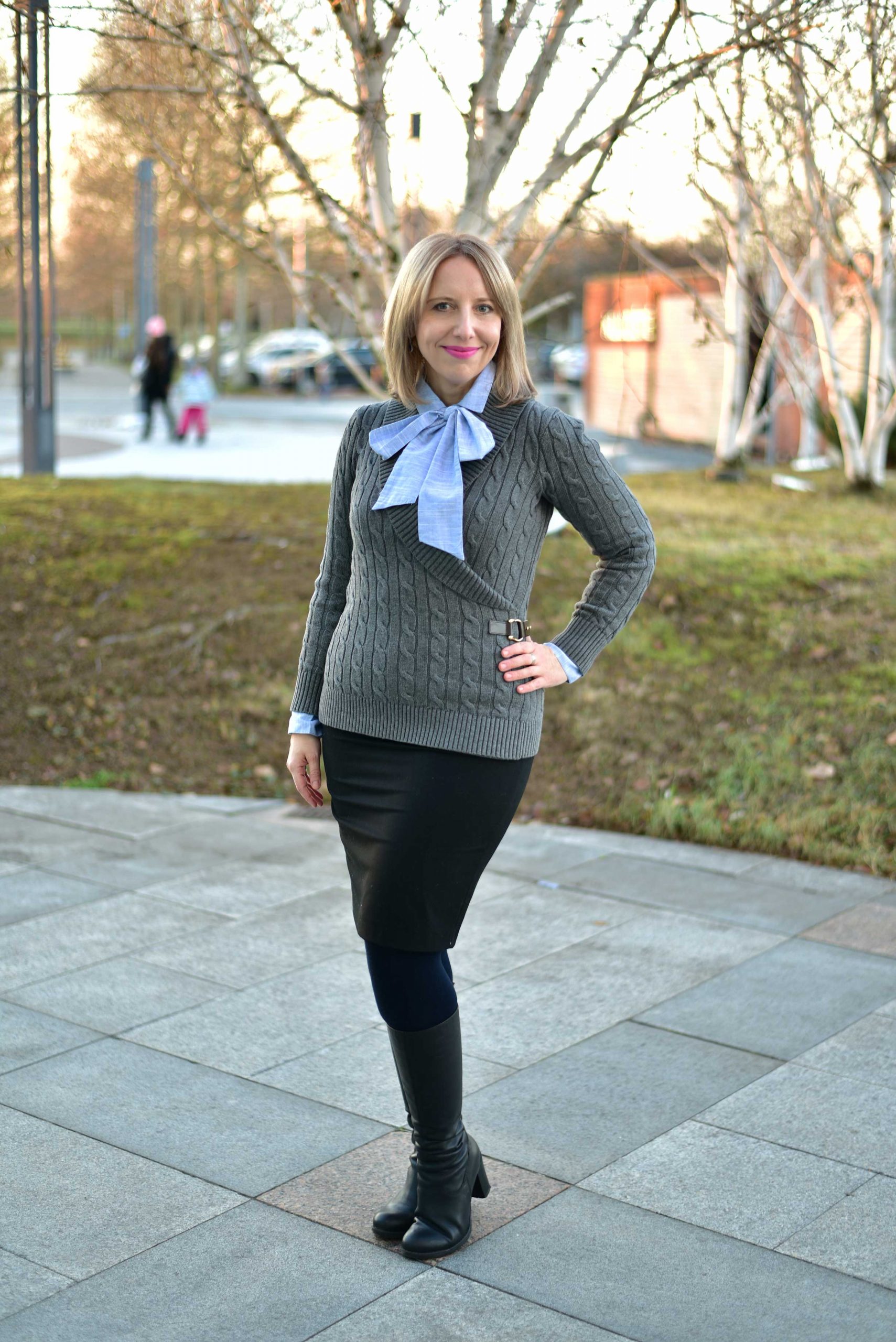 Nesmíme zapomínat ani na teplé, světlé typy. Tam bych na to šla přes studenější odstín tmavě hnědé (pokud vám nevadí kombinace černá/hnědá), případně bych si pomohla námořnickou. Neřešíte totiž jen tmavost, ale musíte si najít oslí můstek i pro barevnou teplotu.